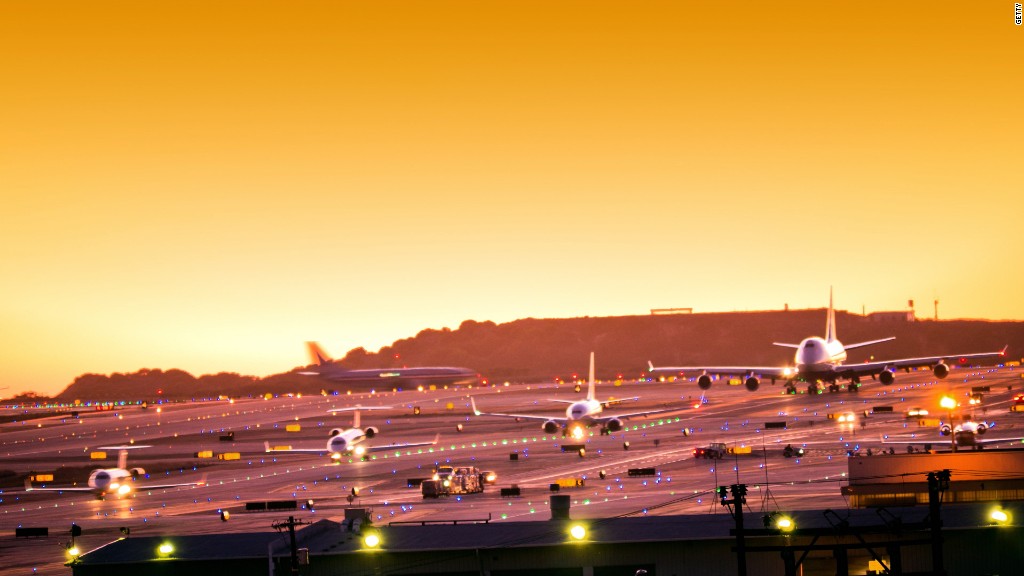 Boeing set a new industry record for jetliner deliveries in 2017.
The U.S. plane maker, the country's largest exporter, delivered 763 jets to customers across the globe. That beat its previous record, set in 2015 when it delivered 762 aircraft.
Conditions were right for airlines to restock their fleets.
After decades of turmoil, the airline industry between 2015 and 2017 has made more money than in the 30 years prior. The International Air Transport Association,which tracks air industry performance, anticipated airlines would make about $34.5 billion in profits last year, the eighth straight year of profitable flying.
Precisely how long the industry rally will continue remains a question of great debate, but airlines have been enjoying a combination of comparatively low oil prices and cheap and plentiful financing to buy new aircraft. Combined output between Boeing and rival Airbus has been growing consistently since the years following the September 11, 2001 terror attacks, dipping only slightly in 2008 and 2010 during the global financial crisis.
Flying in 2017 was safer than it's ever been
Increasing competition and trade, cheaper travel, and a generally healthy global economy is keeping airplanes flying near full capacity and flying more than ever, said Boeing vice president of marketing Randy Tinseth on Tuesday. He expected that trend to continue in 2018.
IATA estimates that more than 4 billion people traveled in 2017, about 66% more than in 2007, fueled by the rapid rise of flying in countries like China and India. Both are expected to become the first and third largest markets for air travel at their current rate of growth, according to IATA. China will pass the U.S. around 2024 and India will leapfrog the U.K. by 2025.
Globally ticket prices have been on a declining trend as low-cost airlines expand their regional and international routes, encouraging people to leave home and travel for business and pleasure. Passenger yields, a common metric for gauging the price of tickets, was expected to fall by 1.5% in 2017, the sixth straight year of decline, according to IATA.
Even as those prices fell, airlines have been doing well with the help of historically low fuel expenses. About 19 cents of every dollar is spent on jet fuel, according to IATA, which has consistently fallen since 2008 when it was more than 35 cents when oil hit record prices.
China to overtake U.S. as largest air travel market
Boeing also reported that it took in 912 net new orders from 71 customers. Nearly 82% of its new orders were for single-aisle 737s on a year that saw the launch of its larger 737 Max 10 in June. It also saw a 175-jet order by low-cost carrier FlyDubai in November that was far more than expected by analysts, who at the start of 2017 anticipated a slowdown in buying after a decade of record industry orders.
That boosted the company's outstanding backlog of jet orders to 5,864, a record level for Boeing. Rival Airbus was expected to announce its own annual order and delivery figures on January 15. The European aerospace company reportedly exceeded 700 deliveries last year, but Boeing anticipates it will continue to hold the bragging rights as world's largest plane maker for the 6th year running.
Analysts expect Boeing's deliveries to climb again in 2018 as it accelerates production of its 737 jetliners. The plane maker will increase output at its Seattle-area factories by another 11%, building 52 737s each month, up from 47 today.
Boeing delivered 529 737s last year, including 74 of its updated 737 Max jets.