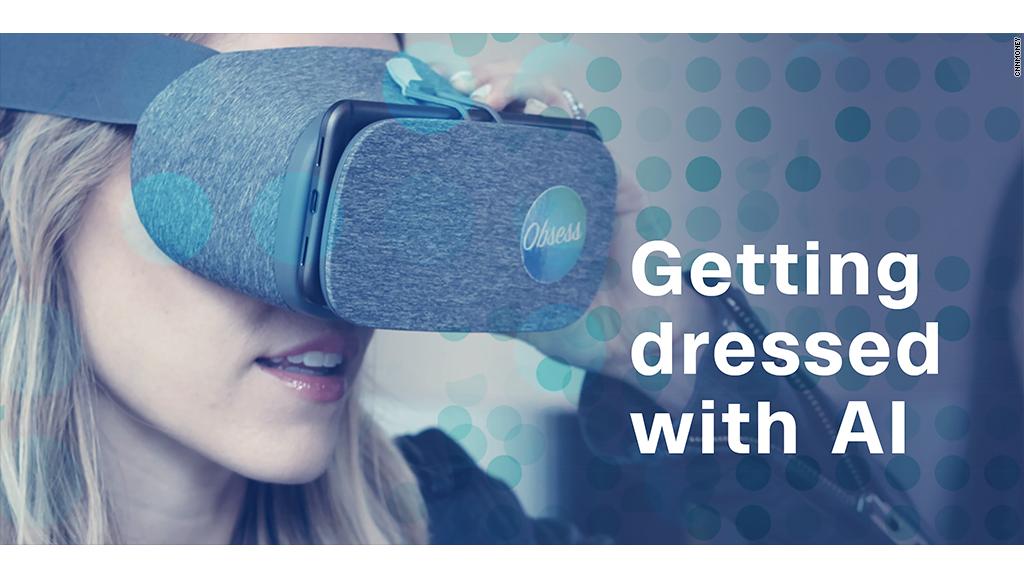 Virtual reality is still struggling to find its groove with consumers. A new standalone headset from Google and Lenovo could help.
Google and Lenovo are making a VR headset called the Lenovo Mirage Solo. Standalone headsets are a relatively new category of VR hardware. It doesn't require you to pop in a smartphone to use it like previous Google VR offerings. And you're not tethered to a PC like higher-end headsets such as Oculus Rift.
The screen and computing power is packed into the goggles itself, so you can twirl and wander through virtual landscapes and adventures without getting tangled (be careful and stay away from stairs).
The headset will have advanced tracking features that detect where you are and let you move around, such as ducking to avoid an incoming virtual bird or stepping forward to pet a virtual unicorn.
The objects in the virtual world will stay fixed in their proper places. Although other systems require external sensors to be placed around a room to accomplish this, the Mirage Solo has them built into the headset itself.
Because it's not using a smartphone screen, the graphics are expected to be significantly sharper on the Mirage Solo. The device will have a "casting" option so you can stream what you're seeing to a TV.
Related: CES 2018 kicks off with oddball gadgets
Google and Lenovo announced the new headset Tuesday at the 2018 CES technology conference in Las Vegas. It won't be available until this spring. Pricing hasn't been announced, but it's expected to cost under $300.
The headset runs Google Daydream, company's virtual reality platform. The software is already available on the Daydream View, Google's fabric-covered device that uses an iPhone or Android phone as the screen. There are more than 250 apps available on Daydream, and more on the way including a game based on Blade Runner.
A virtual reality platform needs content to succeed. Google has designed a VR180 camera specifically for capturing wide-angle scenes in 4K to play on VR headsets. The company said it will include more depth than current 360-degree cameras.
It's already working with third-parties to make the camera. It's first partner is Yi, and they'll have a Horizon VR180 camera available in the spring.