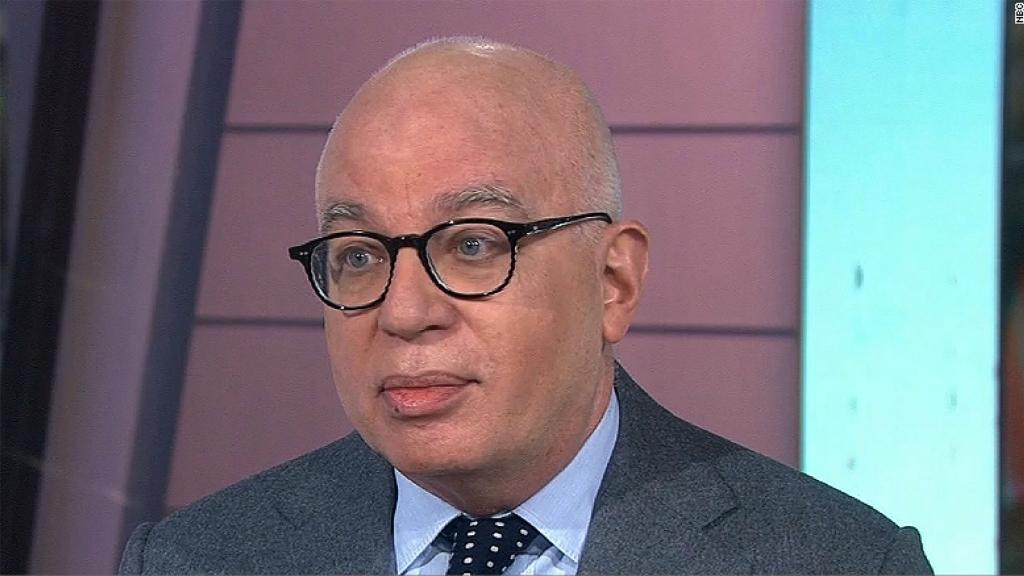 Michael Wolff's book "Fire and Fury: Inside the Trump White House" is debuting at No. 1 on The New York Times' best sellers list.
The controversial book about President Trump's chaotic White House was released four days early amid intensive news coverage and a legal threat from one of Trump's personal attorneys.
The publisher, Henry Holt & Co., has struggled to keep up with demand for the hardcover book. The company has received orders for more than one million copies, according to a person involved in the book's release.
Henry Holt declined to comment on Wednesday. But earlier this week, the CEO of Henry Holt's parent company, Macmillan, said "we have never seen a book sell at this rate here at Macmillan."
Excerpts first came out one week ago. The explosive quotes attributed to Steve Bannon sent the book to No. 1 on Amazon's best selling books chart. It has stayed on top ever since.
Amazon now shows a two to four week delay in hardcover deliveries. The publisher has come under criticism for not printing more copies in advance of the release date.
But Macmillan's CEO, John Sargent, told the Wall Street Journal that there "we would never have predicted" Trump's attacks against the book "and thus never have predicted the full scope of demand."
A shortage of hardcover copies has led to a spike in sales of the e-book. Sargent told the Journal that "hundreds of thousands of e-books" have been purchased since last Friday, when the book was released.
The Times list, which was released on Wednesday, reflects book sales through January 6.
In the book publishing world, The Times list is the most important ranking of sales and influence.
"Fire and Fury" ranked No. 1 both for print hardcover sales and combined print and e-book sales.