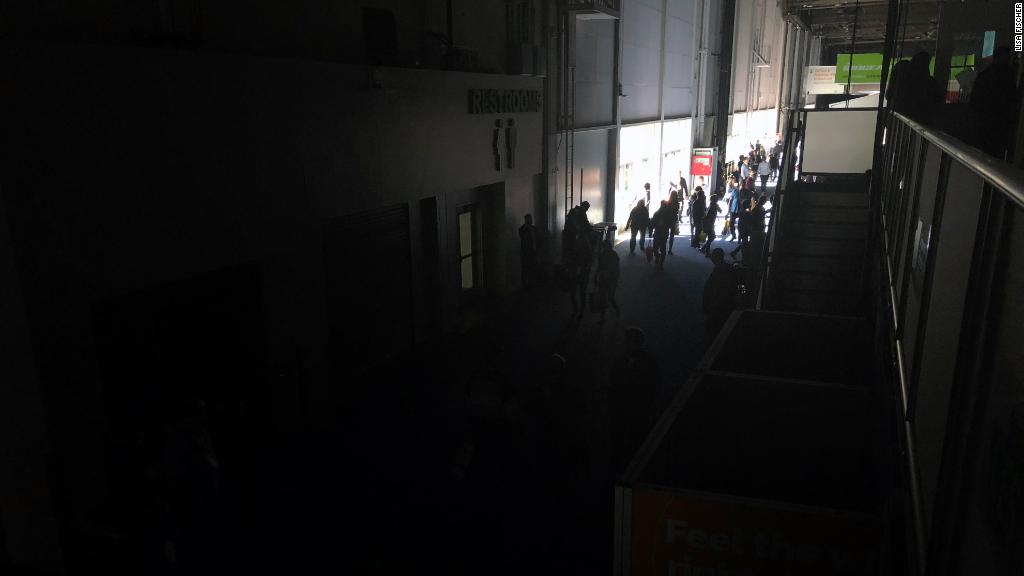 The largest consumer electronics show in the world has found itself in the dark.
Much of the Las Vegas Convention Center lost power on Wednesday morning in the middle of CES 2018, the massive annual gathering of technology companies. Rain caused the outage, which lasted about two hours.
"A preliminary assessment indicates that condensation from heavy rainfall caused a flashover on one of the facility's transformers," according to a statement from the Las Vegas Visitor and Convention Authority, NV Energy and the Consumer Technology Association.
The event is spread across multiple locations around Las Vegas, but the 3.2 million square foot convention center hosts the main attraction. The show floor is a maze of power-hungry gadget and technology demos. There are giant walls of OLED TVs, a virtual reality ride, and internet-connected smart fridges that still can't keep food from spoiling without electricity.
Without power, most companies were unable to show off their products. There was enough light from windows and battery powered signs to safely walk around. "Despacito" could still be heard blaring from an unknown booth. There was power in the show lobby.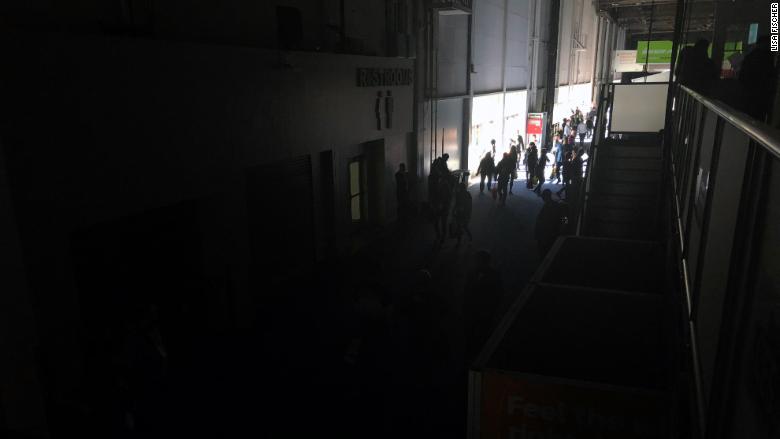 "We are working hard to restore this temporary power outage at the LVCC. We appreciate your patience and apologize for any inconvenience," said the Consumer Technology Association, the group that organizes the show, in a statement.
Wiltronic Corp., a computer and smart home device maker, did demos in the dark, thanks to charged laptops and tablets.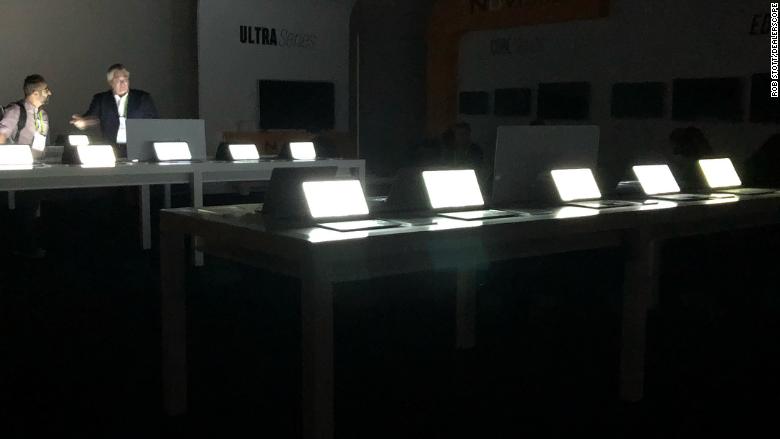 "The guys with battery operated equipment are having a field day," said Max Lammers, lead developer for VR-accessory company Sense Glove. "A lot of people are not going to be happy."
Companies such as Intel and Sony -- perhaps bored without an audience -- took to Twitter to crack a few jokes. Even Oreo joined in. The hashtag #CESBlackout was born.
While most booths saw their foot traffic disappear, one area was still drawing a crowd. Attendees gathered around magician Al James and used their flashlights to watch him do tricks. James has been attending CES for 30 years, and was there to promote Sekure Controls, an anti-shoplifting tech company.
"How the hell do you lose electricity at an electronics show?" said James.
Additional reporting by Jack Regan, Lisa Fischer and Ramy Zabarah