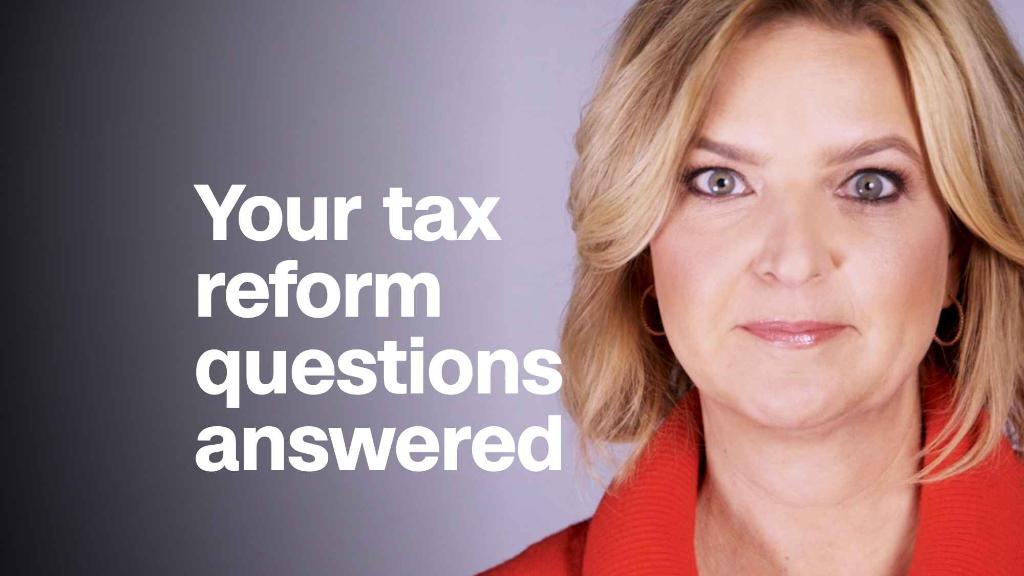 Walmart is raising its minimum wage and handing out tax cut bonuses because of the new Republican tax law.
The retail company said the wage hike to $11 an hour would roll out in February. Employees are also getting a one-time bonus of up to $1,000.
Walmart (WMT) previously raised its minimum pay for most employees to $10 an hour in 2015. As of December, the average pay for full-time workers was $13 an hour.
"Today, we are building on investments we've been making in associates, in their wages and skills development," Walmart president and CEO Doug McMillon said in a news release. "It's our people who make the difference and we appreciate how they work hard to make every day easier for busy families."
He added that "tax reform gives us the opportunity to be more competitive globally and to accelerate plans for the U.S."
Walmart drew praise from the White House for the announcement.
Some Sam's Club stores are shutting their doors
On the same day, though, Sam's Club, the buy-in-bulk store owned by Walmart, said it was closing 53 locations and converting 10 to fulfillment centers.
The company didn't say how many jobs would be cut in all. In at least one state, Indiana, three stores will close and more than 400 people will lose their jobs, according to notices filed with state regulators.
The bonuses will be based on length of service, according to the company. Workers who've been there for at least 20 years will get the full $1,000. The bonuses will also apply to workers at the Sam's Club locations that did not close.
Because of the tax reform law, Walmart says it's also creating a new benefit to assist associates with adoption expenses. The benefit, which will be available to full-time hourly and salaried workers, will total $5,000 per child.
The company, the nation's largest private-sector employer, said it's also expanding its parental and maternity leave policy. Full-time hourly workers in the United States will get 10 weeks of paid maternity leave and six weeks of paid parental leave.
The changes affect more than 1 million hourly associates.
"Thanks to the passage of historic tax cuts, American workers and their families are winning!" tweeted Ivanka Trump, the White House senior adviser and daughter of President Trump.
"We want to thank them," Treasury Secretary Steven Mnuchin told reporters Thursday afternoon. "Walmart is the latest company to make such an announcement, directly (a) result of the tax cuts act. and they join over 130 other companies across the nation who have already given such relief."
At the same news conference, Press Secretary Sarah Sanders was asked whether the White House has talked to Walmart about a "safety net" for the Sam's Club employees.
"I'm not aware about a conversation about a specific safety net," Sanders said. "I can tell you that we're excited about the fact that they raised minimum wage."
McMillon also said the company is "early in the stages of assessing the opportunities" that tax reform creates for Walmart. The company said it will share further details when it releases quarterly results next month.
--CNNMoney's Jackie Wattles contributed to this report.