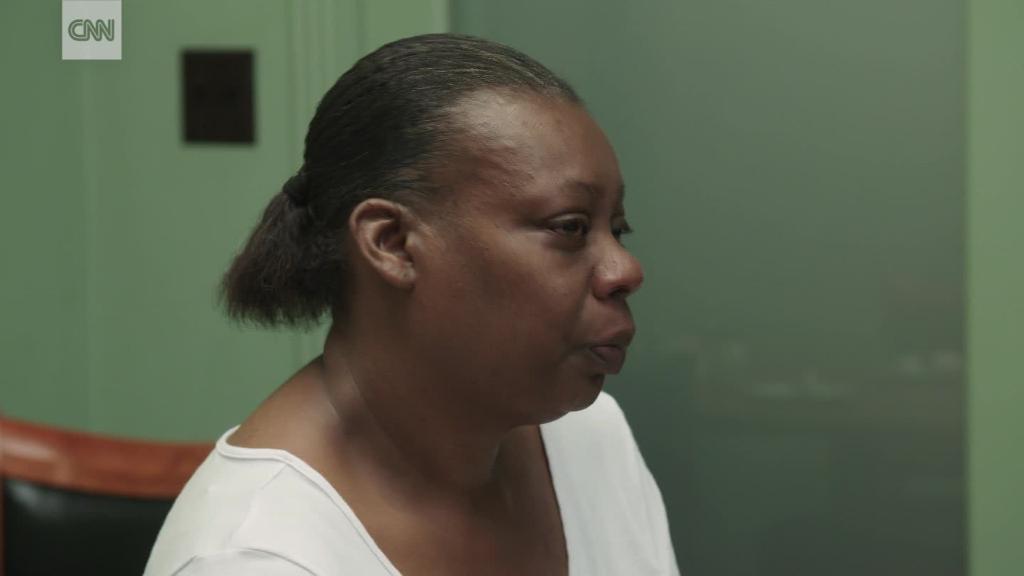 Kentucky will now require many of its Medicaid recipients to work for their benefits, the first time ever a state has been permitted to impose such a provision.
The state announced Friday that it received federal approval to mandate certain Medicaid enrollees to hold jobs or participate in other employment activities for 80 hours a month. The decision came a day after the Centers for Medicare & Medicaid Services unveiled guidelines for states to file for work requirement waivers, an historic and controversial step that consumer advocates say will leave many more Americans uninsured.
Kentucky also can start charging its Medicaid enrollees monthly premiums ranging from $1 to $15, depending on income, and suspend some of those who fall behind in payments. The state will also provide recipients with a high-deductible health savings account, which it will fund, and offer incentives to purchase additional benefits, such as dental and vision coverage.
The work requirement, which will take effect in July, will apply to all able-bodied, working-age adults who are not pregnant, medically frail, full-time students or primary caregivers of dependents. About 350,000 Kentucky residents will be subject to this mandate, but about half of them already have jobs or are in other activities that would satisfy the requirement.
In addition to working, recipients can meet the requirement by volunteering, participating in job training or job searching and taking classes.
Kentucky officials say the new program will promote self-sufficiency, make residents healthier and put Medicaid on a more sustainable financial path. Initially, the waiver was projected to save $2.4 billion over five years.
"Kentucky HEALTH aims to improve lives and re-envision public assistance as a temporary safety net, not a long-term plan," according to a state official.
About one-third of Kentuckians are on Medicaid, including nearly 500,000 low-income adults who joined the rolls through Medicaid expansion under Obamacare. The state also scores poorly on many health indicators, including cancer deaths, obesity, cardiovascular disease and substance abuse, and economic factors, such as poverty, median income and workforce participation rates.
Still, state officials say there are plenty of jobs available for Medicaid enrollees, noting that the state database has 200,000 openings. The state can also opt to suspend the requirement in states with high unemployment rates.
Governor Matt Bevin, who campaigned in 2015 on reversing Obamacare in Kentucky, said the reform is long overdue. He blasted critics of work requirements, saying the measure will improve recipients' health and serve as a model for the nation.
"There is dignity associated with earning the value of something you receive," said Bevin, who said he didn't have health insurance until he joined the military in his 20s. Kentuckians want "an opportunity not to be put into a dead-end entitlement trap, but rather be put on a path forward and upwards so they can do for themselves."
The uninsured rate in Kentucky plunged after Obamacare began in 2014, falling from 20.4% in 2013 to 7.8% in 2016, according to Gallup. It was the largest decrease of any state.
Allowing states to impose work requirements is a historic shift in the 53-year-old federal health insurance program for the poor, but not an unexpected one.
Related: Trump administration allows states to make Medicaid recipients work
Republicans have long wanted to add work requirements to the Medicaid program, which covers nearly 75 million low-income children, adults, elderly and disabled Americans. The broadening of Medicaid to low-income adults under Obamacare -- roughly 11 million have gained coverage under the health reform law's Medicaid expansion provision -- further spurred GOP efforts.
However, the Obama administration did not approve any state waivers that would impose work mandates, saying it was not in keeping with the program's mission to provide access to medical services. Consumer advocates and health policy experts fear that such a requirement could prove a big hurdle for many recipients, leaving them without the care they need.
Related: In a small Kentucky coal town, joblessness leads to a health crisis
The Trump administration swiftly signaled that it held a different view. Seema Verma, the CMS administrator, sent a letter to governors hours after after she was confirmed in March urging them to apply for such waivers.
At least nine other states have waivers with work requirements pending at CMS and the governors of South Dakota and South Carolina said this week that they will pursue adding the mandate. The agency is expected to approve more waivers soon.
Kentucky's Medicaid overhaul is expected to be challenged swiftly in court. Consumer advocates say work requirements are contrary to Medicaid's mission to provide access to health care. They are concerned that low-income adults will lose access to the program because they are too sick to work, even though they are not classified as disabled, or because they get tripped up by the documentation requirements.
"Work requirements for public benefits are harmful and don't achieve their supposed goals of reducing poverty, promoting long-term economic advancement and making people healthier," Dustin Pugel, policy analyst at the left-leaning Kentucky Center for Economic Policy wrote in a blog post. "Cutting off peoples' ability to get to a doctor when they need to only makes it harder for them to keep working, or find meaningful employment."
Kentucky officials project that between 90,000 and 95,000 fewer people will be in the state Medicaid program at the end of the five-year waiver period.