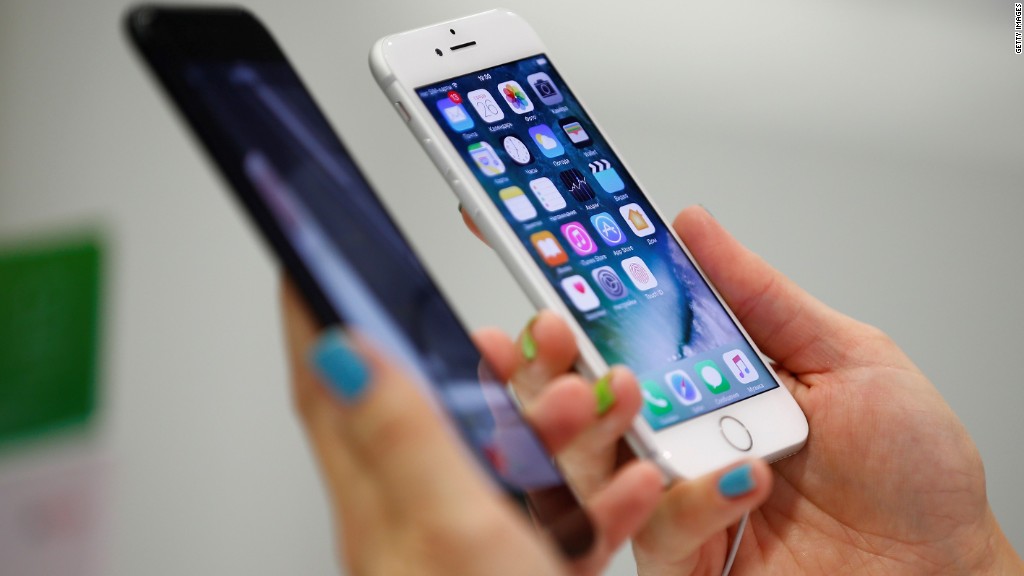 Apple is facing legal action around the world for deliberately slowing down older iPhones.
Consumer groups and government authorities across three continents have filed complaints, opened investigations or sued Apple over the iPhone slowdown.
Apple (AAPL) claimed good intentions: It said that a recent software update helped prevent iPhones from suddenly shutting down. The company insists that it has "never -- and would never -- do anything to intentionally shorten the life of any Apple product."
Apple has since apologized and made battery replacement cheaper. In response to the outcry, it says that it will also roll out a new update that will "give users more visibility into the health of their iPhone's battery."
Related: A step-by-step guide to backing up your iPhone
That wasn't enough to satisfy some consumers and government officials, though.
Here's what's going on in several major countries around the world. Apple declined to comment to CNNMoney about any of these cases.
United States
More than 30 suits have been filed in the U.S. in a number of different courts throughout the country. Most of them focus on the claim that Apple slowed down users' phones without their knowledge or permission.
One of the most recent was filed by an iPhone owner on Monday in California, accusing Apple of "unfair business practices" and "breach of implied contract."
The plaintiff, Scott Grillo, said his iPhone "suffered material and increasing degradation" after a software upgrade.
Related: iPhone battery troubles? 3 easy fixes
Apple has also taken heat from a high-profile U.S. lawmaker over its handling of the controversy.
In a letter to Apple CEO Tim Cook, Sen. John Thune of South Dakota criticized Apple's lack of communication with its customers.
"Even if Apple's actions were indeed only intended to avoid unexpected shutdowns in older phones ... there should have been better transparency with respect to these practices," wrote Thune, the chairman of the Senate's Commerce, Science, and Transportation Committee.
South Korea
An advocacy group in South Korea, Citizens United for Consumer Sovereignty, has sued Apple and its subsidiary in the country.
The group told CNN earlier this month that it filed a civil suit in a South Korean court on Thursday and was preparing a criminal lawsuit alleging destruction of property.
More than 120 people have joined the suit, which seeks 2.2 million won ($2,050) in damages per plaintiff, according to Go Gye-hyun, the leader of Citizens United. He admitted the amount they're seeking is ambitious.
Last week, the group also filed a complaint with prosecutors in South Korea.
The Seoul Central District Prosecutors' Office told CNN that it has instructed police to launch an investigation, which is now being overseen by the prosecutors' intellectual property crime unit.
France
The public prosecutor's office in Paris opened an inquiry into the iPhone slowdown after a consumer advocacy group called Stop Planned Obsolescence filed a complaint.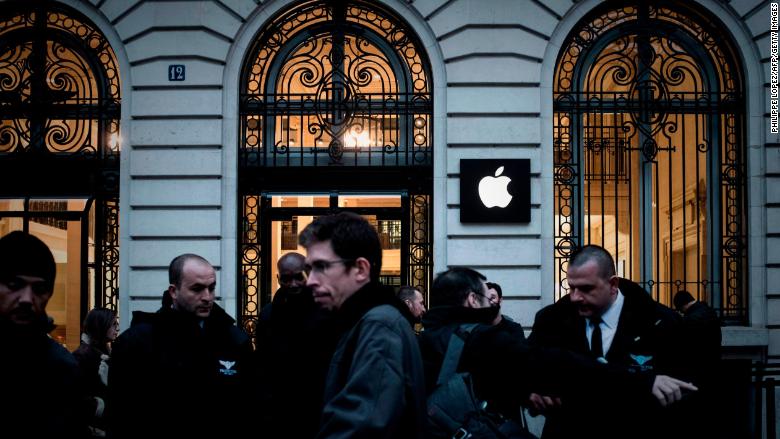 Under French law, it is a crime to deliberately shorten the lifespan of products in order to make consumers buy new ones. Executives caught violating the law can face prison sentences of up to two years, and their companies can be fined up to 5% of their annual sales, according to the group.
Related: Smoking iPhone battery forces Apple store evacuation
"At more than €1,200 ($1,400) per phone, these practices are unacceptable and cannot go unpunished. It is our mission to defend consumers and the environment," said Laetitia Vasseur, co-founder of the consumer group.
China
Last week, the Shanghai Consumer Council sent Apple a public inquiry asking "what remedies" the tech giant would offer after "slowing down the phone without informing the customers."
It demanded to know how Apple would "ensure honest and comprehensive disclosure of information that matters to the customers," saying that "consumers have the right to know what they are buying."
In response, Apple has promised to "improve communication" on what it tells customers before they buy and update their iPhones.
The company has also pledged to keep in touch with the council over upcoming software updates and other consumer rights issues.
The council, in a public statement on its website, said that it was "satisfied with Apple's response" -- but would continue to monitor the situation.
-- Sophie Jeong, Taehoon Lee and Serenitie Wang contributed to this report.