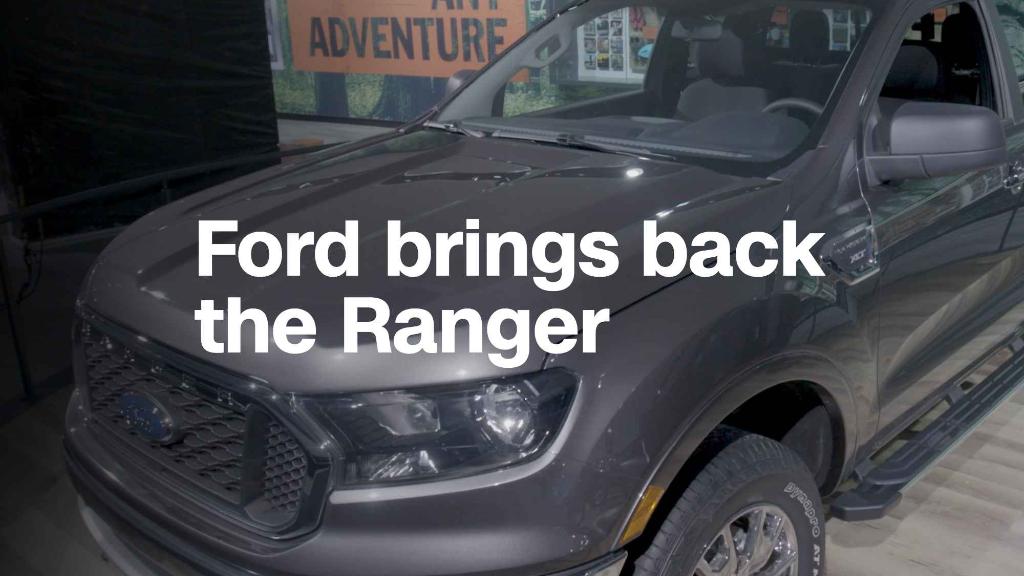 The Ford Ranger is back.
Ford eliminated the Ranger compact truck from its U.S. lineup in 2011 because, it said, customers weren't interested enough in small trucks to sustain the business.
Since then, Toyota (TM) has done fine with its smaller Tacoma truck. General Motors (GM) had a major hit when it brought back the Chevrolet Colorado mid-sized truck in 2015.
Meanwhile, Ford continued selling a pickup called the Ranger in markets outside the United States, where it's been a success.
"It's second in the world in terms of market share" among mid-sized trucks, said Hau Thai-Tang, Ford's head of product development. "And that's before we introduce it in the biggest truck market in the world, which is the US."
A revised version of that truck, the one sold overseas, is now coming back to the United States as the 2019 Ford Ranger. It's larger than the old Ranger pickup. It has a few cosmetic changes for the North American market, including changes in the grill and hood-line.
For the U.S. market, designers wanted to give the Ranger more of a "Ford Tough" look, explained Joe Hinrichs, Ford's executive vice president for Global Operations. That's an attitude American customers expect from a truck, he said. Plus Ford wanted it to bear some resemblance to the larger F-150 pickup.
The Ford Ranger will be powered by a 2.3-liter EcoBoost, turbocharged, four-cylinder engine. It will provide power similar to competitive trucks' 6-cylinder engines but with better fuel economy, according to Ford (F).
The Ranger will also have a 10-speed transmission, a fuel-saving feature that Ford is adding to many of its vehicles. Generally speaking, transmissions with more gear ratios are more efficient because they allow the engine to spend more time operating with its most efficient speed range.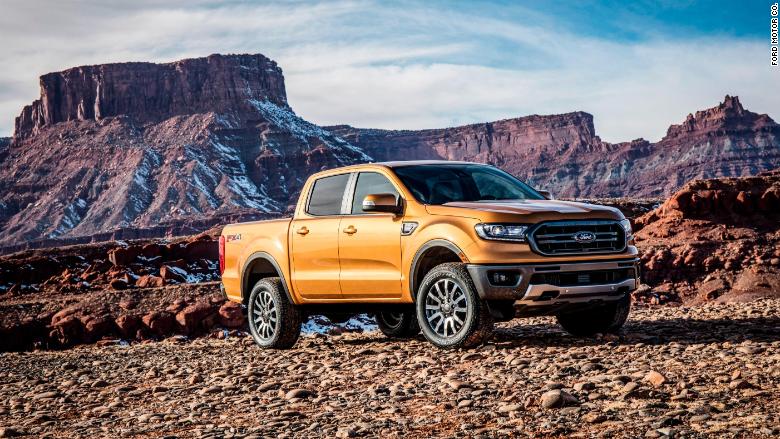 A special option package, called FX4, will provide off-road tires, specially tuned shock absorbers, all terrain tires and protective plates on the underside of the truck. It will also have a computerized "Terrain Management System" with settings for different sorts of on-road and off-road surfaces.
The Ranger will share its underlying engineering with the company's upcoming Bronco off-road-capable SUV, which will be produced starting in 2020.
The ability to use the truck's engineering for more than one vehicle was a major factor in the decision to bring the Ranger back to the United States. Automakers rely on that sort of "platform sharing" to maximize profits, especially when a given vehicle may not, on its own, sell in large enough numbers to make the investment worthwhile.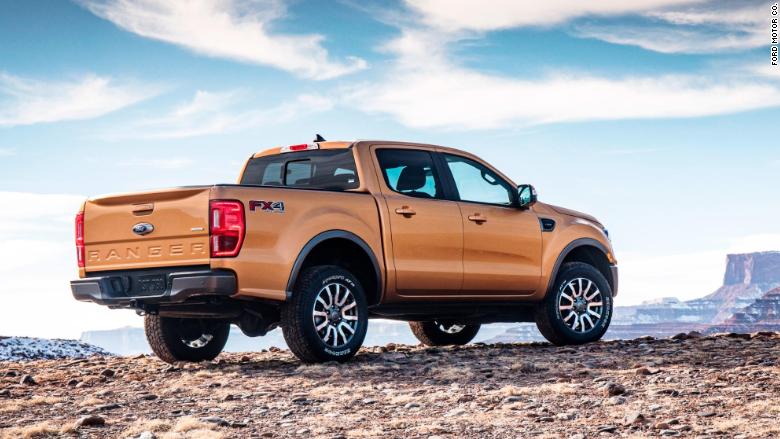 The Ranger and, later, the Bronco will both be built at Ford's Michigan Assembly Plant. That plant builds Ford Focus compact cars. Focuses are still being built there even as construction workers are building assembly lines for the Ranger but, in the next few months, production of the Focus for the U.S. market will shift to China. Ford had originally said it would go to Mexico, an announcement that brought an angry response from President Donald Trump.
Ford made that decision, said Hinrichs, because small cars don't sell as well in the U.S. as they used to. Trucks and SUVs, however, remain extremely popular. The shift to Ranger and Bronco production will keep jobs at the plant, he said, and even increase employment there.