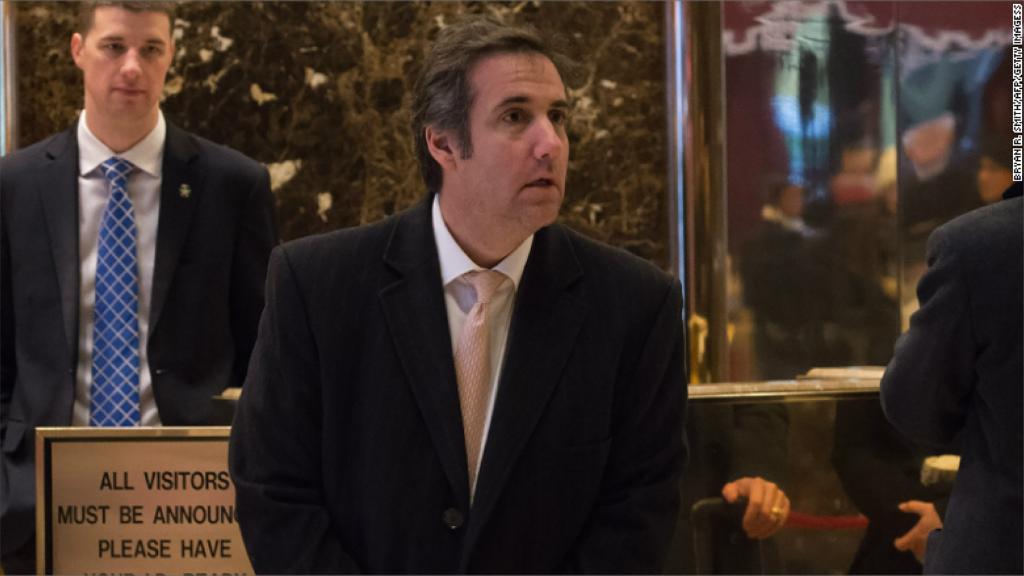 Did President Trump say "I have" or "I'd have?"
The White House is disputing a quote by Trump in an interview published Thursday by the Wall Street Journal.
The quote in question has to do with North Korean leader Kim Jong Un. The newspaper quoted Trump as saying "I have a great relationship with him [China President Xi Jinping], as you know I have a great relationship with Prime Minister Abe of Japan and I probably have a very good relationship with Kim Jong Un of North Korea."
But White House Press Secretary Sarah Sanders on Saturday tweeted a note indicating Trump said "I'd probably have a very good..." rather than "I probably have a very good."
"FAKE NEWS IS AT IT AGAIN!" she tweeted.
Sanders also tweeted White House audio of the interview.
Sanders told CNNMoney on Sunday that "the tweet I posted as well as the president's tweet are pretty clear what our position is."
She added that the White House had multiple calls and emails with the Wall Street Journal requesting a correction, beginning on Friday morning.
Related: James O'Keefe says Trump asked him to go on birther-linked mission
The Wall Street Journal, which -- like Fox News -- is owned by Rupert Murdoch, stood by its reporting.
"A transcript of the interview created by an independent transcription service for The Journal and posted online by the newspaper Thursday evening also said that Mr. Trump had said 'I' rather than 'I'd,'" the newspaper wrote.
During the interview, Trump lauded the newspaper's leadership and editor in chief Gerard Baker. "Every month we'll do one of these," Trump said.
On Sunday morning, Trump tweeted that he had been quoted "falsely," adding that "fortunately we now record conversations with reporters."
"This is an argument over a contraction," Chicago Sun-Times Washington bureau chief Lynn Sweet said on CNN's "Reliable Sources."
Washington Post columnist and CNN analyst Josh Rogin weighed in via Twitter: "Once again, it doesn't matter. Either statement is ridiculous."
On "Reliable Sources," CNN's Brian Stelter pointed out that the Journal is usually one of the president's favorite newspapers.
Thursday's interview with the paper went on for 45 minutes, despite several attempts by aides to wrap it up sooner. Trump said he enjoyed doing the interview.