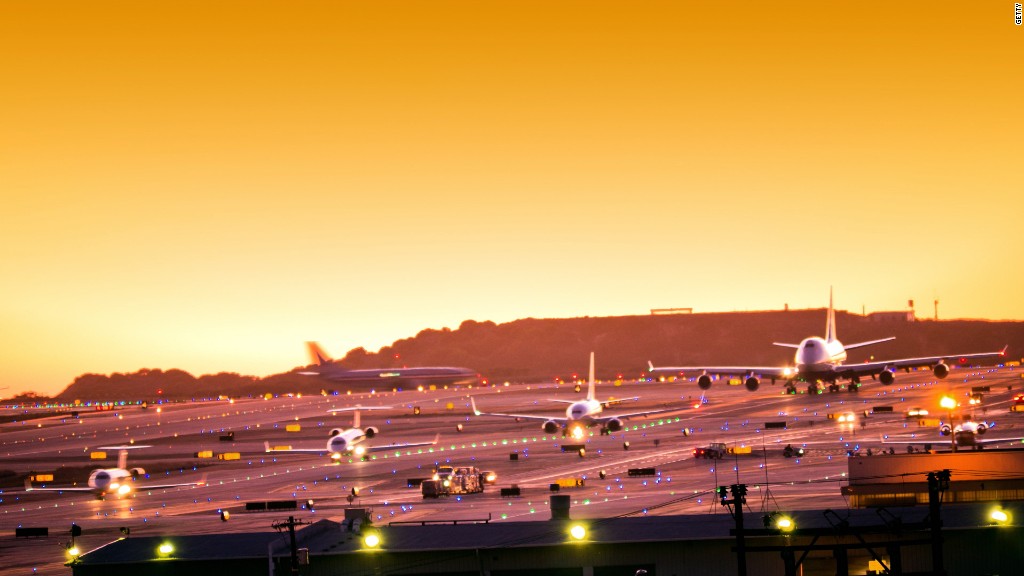 Score another one for Airbus.
The European aerospace group announced Monday that it secured 1,109 aircraft orders in 2017, nearly 200 more than Boeing (BA).
Airbus (EADSF) lagged its American rival for much of 2017, but managed to capture the global sales title for a fifth consecutive year with a massive deal at the Dubai Air Show in December.
The order for 430 A320neo jetliners from Indigo Partners was the largest in Airbus history. It put the title beyond the reach of Boeing, which announced an order for 175 of its 737 Max planes at the same show.
The battle between Airbus and Boeing is as fierce as ever. Record production and record sales have fortified their duopoly even as new entrants from China, Russia and Canada fight for a piece of the trillion-dollar jet market.
While Airbus attracted more orders in 2017, Boeing led in the number of airplanes delivered.
Airbus said its commercial plane deliveries reached a new record of 718 in 2017. Boeing delivered 763 aircraft last year, beating its own 2015 record by one.
Related: Airbus built a lot of planes for China - but can't deliver them
Airbus also admitted on Monday that the future of its A380 super jumbo program is highly uncertain.
The company said the program's future depends on Emirates, describing it as the only airline that has the ability to order enough planes to keep it running.
"If we cannot work out a deal with Emirates, I think there is no choice but to shut down the program," John Leahy, the company's chief operating officer, told reporters on Monday.
The A380 has been a jumbo disappointment for Airbus. The company has delivered over 200 of the double-decker aircraft, with 95 still on its order book, far below the 1,200 it expected when the aircraft was introduced in 2005.
Leahy said he is convinced that larger aircraft still have a future, because airlines will need bigger planes as demand for air travel grows.
"Every 15 years, air traffic doubles," he said. "You are not going to double the number of planes going to Heathrow or Frankfurt ... if people want to fly, they will need to fly in bigger aircraft."