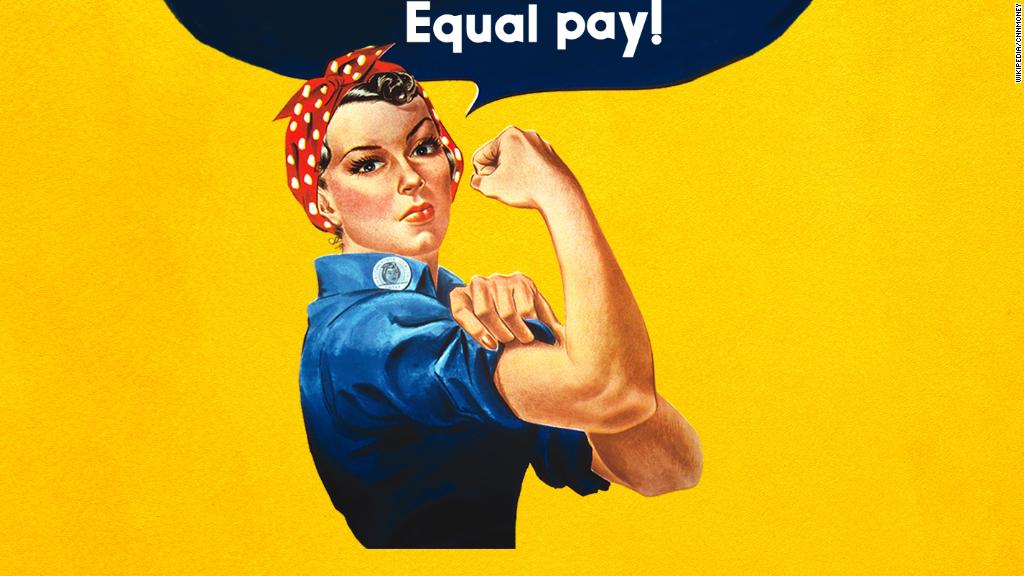 Citigroup says its female employees are paid 99% of what their male coworkers make, but the company says it's working to close the pay gap.
Citigroup, which examined pay among all of its approximately 75,000 employees in the U.S., Germany and the U.K., also reported Monday that minorities earn 99% of what non-minorities make.
The disclosure of the gender and racial pay data is the first of its kind for a big U.S. bank, Citigroup said. It takes into account factors such as job function, level and geographic location.
The company said it will give raises this year to help close the gaps for both women and minorities.
The pay disclosure comes after a request from Arjuna Capital, an activist shareholder. Arjuna has been trying to get financial institutions and tech companies to release information on gender and pay.
Arjuna said Monday it was rescinding an upcoming shareholder resolution calling for the pay study.
"This is a tipping point for the Wall Street Banks," Natasha Lamb, managing partner at Arjuna Capital, said in a statement.
Citigroup and other financial institutions had rejected Arjuna's proposal to disclose gender and pay information in the past.
Arjuna is proposing that several other banks report pay disparity data this year.
Related: The link between the gender wage gap and sexual harassment
Corporate America at large sees disparities in diversity among its leaders.
Last year, women made up only about 20% of Fortune 500 board members and 5% of Fortune 500 CEOs, according to Pew Research.
And the women who are executives rarely receive as much compensation as their male counterparts.
Of the 15 highest paid executives in corporate America last year, two were women, according to an analysis by Equilar, an executive and board data provider.
Ariane Hegewisch, study director at the Institute for Women's Policy Research, says that while men and women are receiving nearly equal pay at Citigroup respective to their positions, the analysis didn't address female representation at the company.
"It's important that the company check themselves on those issues of pay, but it also leaves a lot of other factors unsaid," says Hegewisch.
According to a 2016 diversity report, Citigroup's ranks of executive and senior managers in the United States had one black executive, five Hispanic executives, eight Asian executives and 49 white executives.
Related: Iceland makes it illegal to pay women less than men
The gender pay gap is a top of mind issue in business.
A top editor at the BBC, where about 200 women journalists have complained that they're being treated unfairly, recently stepped down to protest pay disparity issues.
In the U.K., where companies with more than 250 employees are required to disclose their gender pay information, the median gender pay gap in financial services is 31%, according to data analytics company Staffmetrix. The survey used information logged by companies on the U.K. government's website.
Amazon reported in March that women make 99.9% of their male coworkers' salaries and minorities made even slightly more than whites.
Salesforce has spent $6 million so far to close its gender pay gap.
Correction: An earlier version of this story incorrectly stated that Arjuna Capital is part of Baldwin Brothers Inc. investment company in Boston. Arjuna became an independent registered investment advisor in 2016.