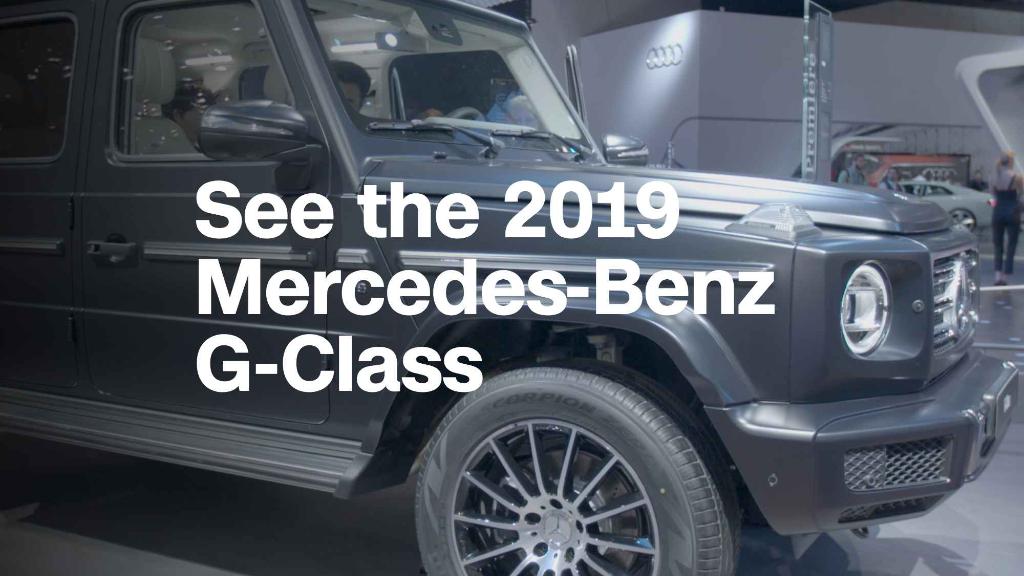 The antique look of the Mercedes-Benz G-class SUV is a big part of its rugged charm. So much so, in fact, that even though the 2019 version is completely new, Mercedes designers have made sure it still looks old.
Most passenger cars are completely redesigned roughly every five years to keep up with changing tastes. But is the first time the G-class has been fully redesigned in 40 years. There have been improvements over the decades -- but never a thorough wheels-to-roof makeover like this.
To make the point, Mercedes placed a current-generation G-class encased in a massive cube of amber-colored resin outside the auto show. Not coincidentally, it looks like a dinosaur-era bug trapped in amber, a la Jurassic Park.
G-class fans like the SUV's classic truck-like appearance. It is definitely not a crossover SUV, even though many of its owners in the United States may use it the same way someone might use a Honda CR-V.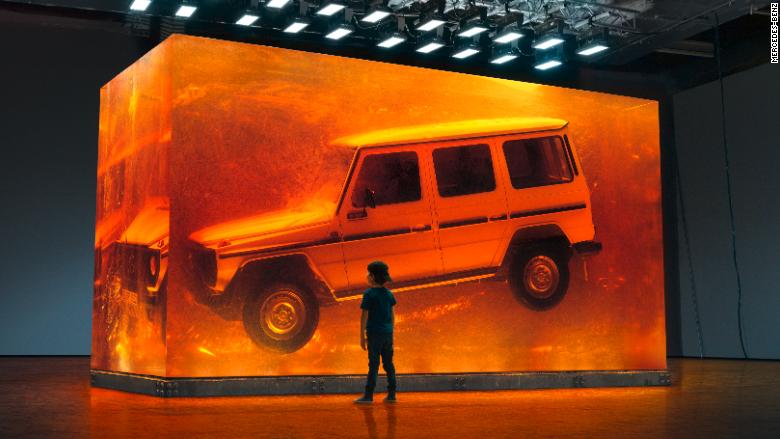 But the G-class not only looks and drives very differently from a CR-V, it also costs a good bit more. Prices for the current version start at about $124,000 in the U.S., its biggest market.
The G stands for Geländewagen which means, literally, "terrain car" or, less literally, SUV.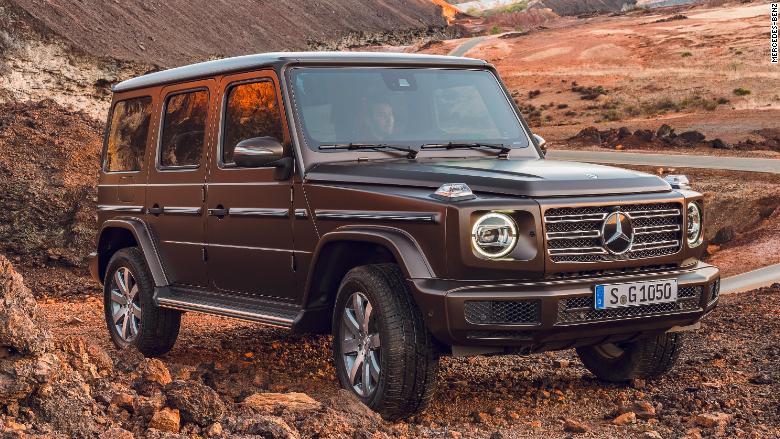 The all-new version was unveiled at an event inside a decayed abandoned theater in Detroit. The introduction featured towering jets of flames, a G-class climbing an impossibly steep looking hill, and an appearance by Arnold Schwarzenegger. (The connection is that Schwarzenegger was born near Graz, Austria, where the G-class is built. Also, he's strong.)
Mercedes designers made every effort to maintain the Lego-built appearance of the G-class, including exposed door hinges, and even the resonating metallic thunk sound of its doors closing. Engineers also went to the trouble of designing the turn signal lamps that stand up on the front of the car so they retract on impact. That retains the classic look while still complying with modern pedestrian protection regulations, which require anything that sticks out on the front of a vehicle that could stab or poke a person must collapse out of the way in a crash.
They did make some changes to modernize the vehicle and add a little more comfort. For instance, it's slightly larger all around. Despite its size, though, rear seat legroom remains a little snug by SUV standards. But there's still enough headroom to comfortably go off-roading in a top hat. The modern LED headlights, while still round, are noticeably more complex.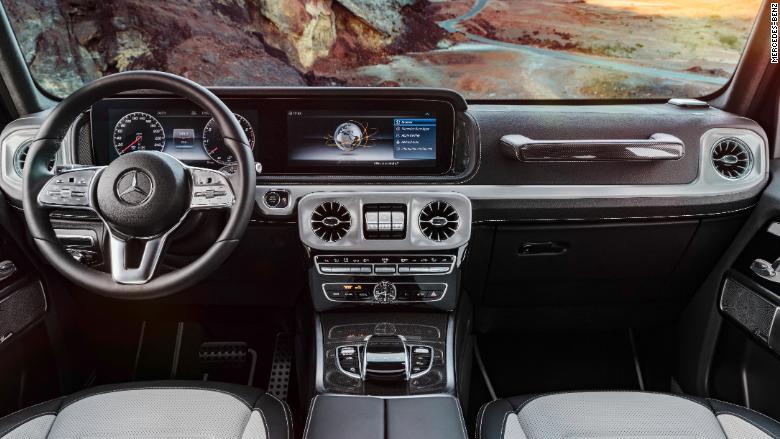 The differences on the inside are much more noticeable. For instance, it has a large central screen, like other Mercedes cars, and the gauge cluster behind the steering wheel has also been replaced by a computer screen. It displays classic-looking round gauges, however, so the new tech doesn't ruin the old looks.