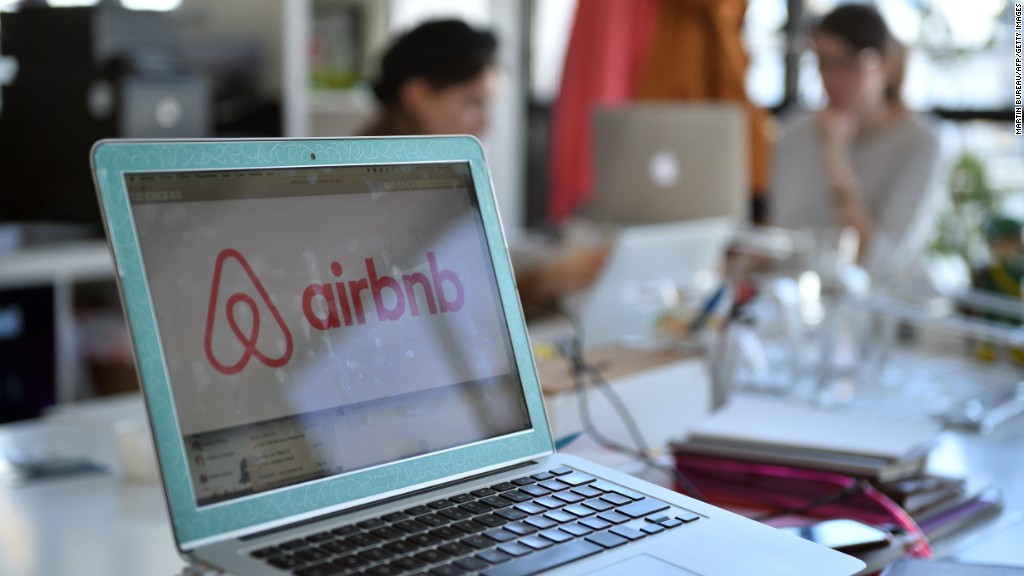 Airbnb is trying to make paying for trips more flexible.
On Tuesday, the short-term rental startup launched a pay less up front option that lets users make a deposit on their trip when they book. Users can pay the full balance closer to the check-in date.
In most cases, you'll have to pay a 50% deposit when you book. Previously, you had to pay for the whole trip when you booked the reservation.
The new payment option is available starting Tuesday on iOS, Android, mobile web and desktop.
Related: You can now book a restaurant reservation on Airbnb
Airbnb tested the feature with select users and found that 40% of guests opted to pay less up front. The startup also found that the tool led to more bookings further in advance.
But there's a caveat: To use the feature, the total trip must cost $250 or more and be booked at least 14 days before the check-in date.
The move follows several other recent updates to Airbnb's platform. In November, the company announced it would let users split payments with up to 16 people.
The new features are part of Airbnb's larger efforts to attract more users. The company has also made a push to better serve disabled travelers. Last year, Airbnb acquired startup Accomable to help disabled travelers find more accessible-friendly rental options.