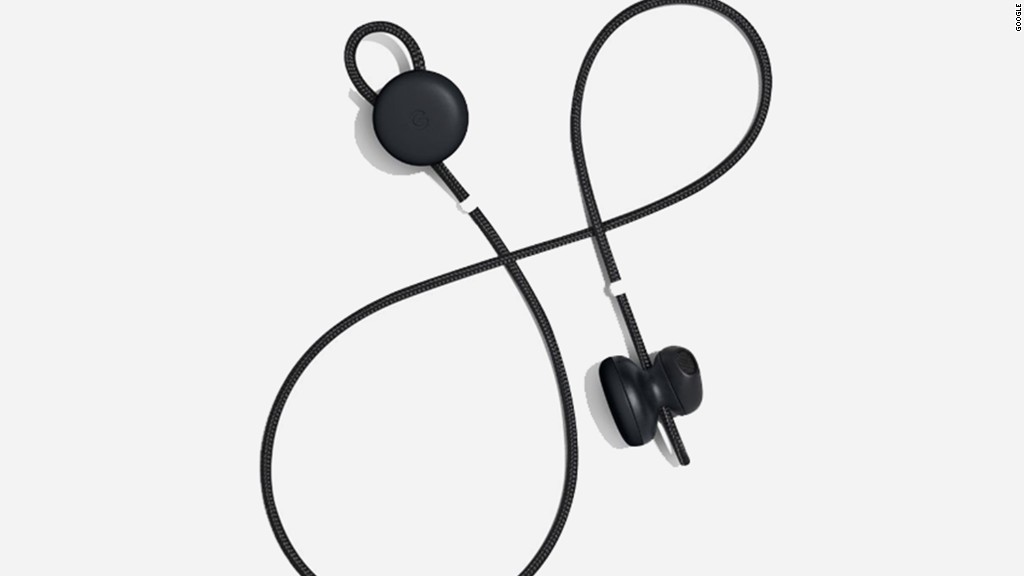 The fight for the cloud is taking place under the ocean.
Google (GOOGL) said Tuesday it plans to add three new undersea cables next year as part of a broader effort to improve and expand its cloud computing services.
The cables will run thousands of miles, stretching from the U.S. to parts of Europe and South America. A third cable will run from Hong Kong to Guam.
"These new investments expand our existing cloud network," Ben Treynor Sloss, a VP at Google, said in a blog post. "This investment means faster and more reliable connectivity for all our users."
Google has invested in 11 undersea cables to date, including the three announced this week. These investments are usually made with a consortium of tech and telecom companies, including Facebook (FB).
Related: Google starts to prove it's not just a one-trick pony
Now, however, Google is also developing one private cable that will run from Los Angeles to Chile. The cable, called Curie, after the Nobel Prize-winning scientist Marie Curie, will give Google a pipeline to Latin America consumers.
"With Curie, we become the first major non-telecom company to build a private intercontinental cable," Sloss said in the post.
The announcement is just the latest example of the tech industry arms race for the fast-growing cloud market. Amazon (AMZN) and Microsoft (MSFT) have also investing in a mix of undersea cables and data centers to boost availability and reduce lag time for their cloud services.
There could be billions of dollars at stake in building the best network. Amazon's cloud business, Amazon Web Services, topped $10 billion in sales in 2016. Microsoft says its cloud business now has a $20 billion annual run rate.
Google does not break out sales figures for its cloud business, but it's thought to make up a big chunk of its "other revenues" segment, which hit $3.4 billion in the third quarter.