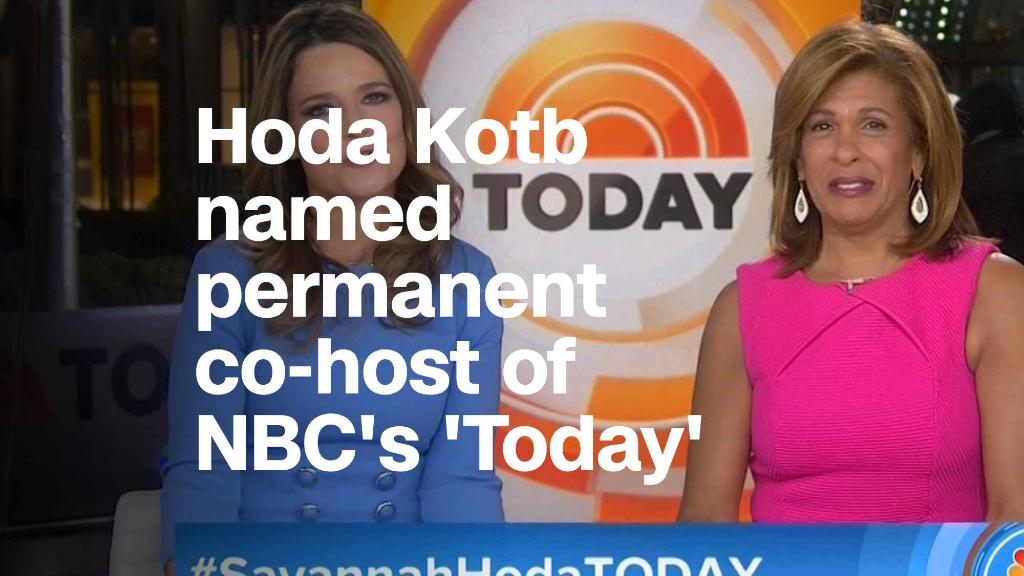 Don Nash, a veteran of NBC's "Today" who has been the morning show's executive producer for the past five years, is stepping down.
According to internal memos from Nash and NBC News chair Andy Lack, Nash decided he wants more time with his children. But this explanation was met with skepticism inside and outside NBC, given the network's firing of "Today" co-host Matt Lauer last November.
Several staffers -- who spoke on condition of anonymity -- have concluded that Nash was forced out. One of them described him as the "fall guy" in the Lauer scandal.
The two men had a close relationship for decades. However, there is no indication that Nash knew about Lauer's alleged wrongdoing. Inside NBC, there is an ongoing investigation into the Lauer matter.
A month and a half since the firing, Wednesday's announcement was viewed by some people as a break with the past.
The new executive producer of the 7 and 8 a.m. hours of "Today" is Libby Leist -- marking the first time those hours of the show have had a female producer in charge.
Leist is a 17-year veteran of NBC. She brings "tremendous talent and experience to this role, having served as senior producer of the 7 a.m. hour for the last 5 years," Lack said in his memo.
The 9 and 10 a.m. hours of "Today" are also run by female executive producers.
Nash has worked at NBC since 1989. Well-liked among staffers, he has been part of the backbone of "Today" for decades. He loved the job, but was exhausted by the early morning hours.
"For many years, I have had two families: the one at home, and everyone at 'Today.' The balance of my love for both of them has been out of whack for too long," Nash said in his farewell note to colleagues. "The time has come for me to step away from 'Today' and be a better dad to my two beautiful girls. They are what matter to me most."
The producer change took effect immediately. Nash is in talks with NBC about a new role at the network. Lack's memo said "we hope he'll stay in the family."
Nash pointed out in his note that "Today" has returned to No. 1 in the always hard-fought morning show ratings race.
In fact, Lauer's firing seemed to give the show a further boost. Ever since Hoda Kotb joined Savannah Guthrie in the co-host chair, "Today" has been winning both among total viewers and in the advertiser-friendly 25- to 54-year-old demographic.
Kotb's promotion was made official on January 2.
"Savannah and Hoda have seamlessly taken their seats and we're off to a fantastic start in 2018," Lack wrote in his memo. "This is a tribute to them and the whole team at 'Today.'"
It is relatively uncommon to see a behind-the-scenes shakeup when a show is No. 1. Then again, shows sometimes change producers when there is a big anchor change.
Lack referred to this in Wednesday's memo.
"With this change in anchors, and having rethought some of his priorities, Don Nash has decided to step away from his executive producer role," Lack wrote.
The announcement came on the same morning that a former host of "Today," Ann Curry, gave her first TV interview in years.
Curry's badly-managed removal from "Today" in 2012 has become the stuff of morning show legend. Her tear-stained departure damaged the show's ratings and Lauer's reputation.
Speaking on a rival show, "CBS This Morning," Curry described what she said was a "culture of verbal harassment" at NBC. (During her time as "Today" co-host in 2011 and 2012, she was ridiculed by some of her colleagues.)
Curry said she was "not surprised" by the sexual misconduct allegations against Lauer, but declined to say more.