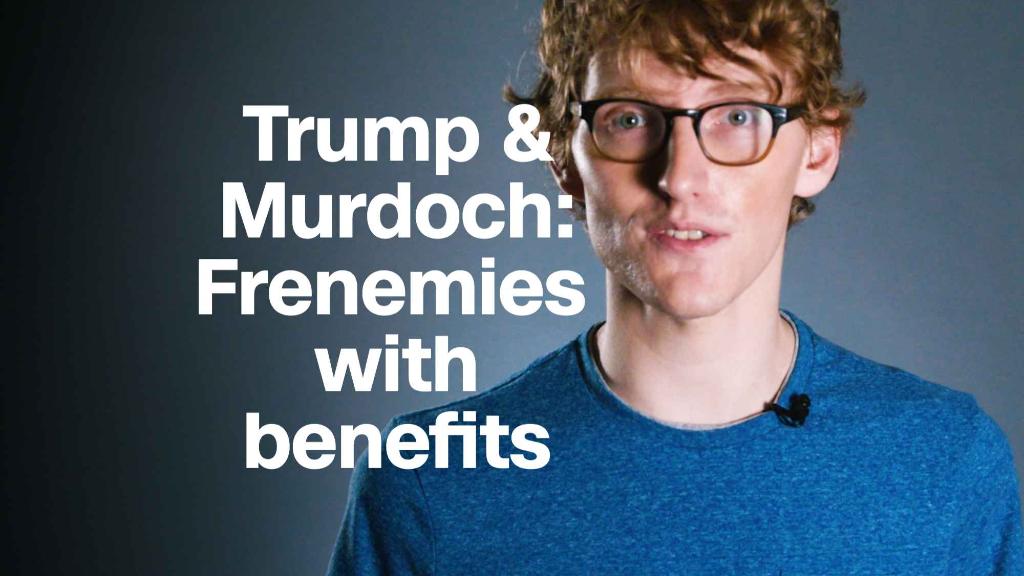 Donald Trump's presidency has been shaped by the ever-changing relationships inside the White House. But it's Trump's rapport with an individual outside the administration that could prove to be the most pivotal.
That's because in Rupert Murdoch -- the billionaire mogul whose media properties include Fox News, the Wall Street Journal and New York Post -- Trump finally has the ear of a man who, by all accounts, he reveres.
But that respect hasn't always been reciprocated.
Michael Wolff's explosive new book, "Fire and Fury," captured this tension, quoting Murdoch as describing Trump as a "f*cking idiot."
And Murdoch made no secret of his aversion to Trump's candidacy in the early days of the 2016 campaign.
"I don't think Murdoch saw Trump as a serious candidate," said David Folkenflik, media correspondent for NPR and the author of the book "Murdoch's World." "I don't think he thought of him as a holding fixed policy views. I don't think he saw him as reliable in conservative policies. I don't think he saw him as useful."
But Wolff's book suggests that Trump felt quite differently about Murdoch.
Michael D'Antonio, a Trump biographer and CNN commentator, suspects that Murdoch didn't always view the president as a serious businessman.
"You know Murdoch's wealth has been documented. There's no doubt of it," D'Antonio said. "In Donald Trump's case the wealth and power has often been imaginary. And I think for that reason he would have admired Murdoch immensely."
As Trump inched closer to the Republican party's nomination -- and eventually the presidency -- Murdoch reached detente. Trump's son-in-law and White House adviser Jared Kushner helped broker a peace between the two, and Murdoch began chatting with Trump by phone.
Those calls have reportedly continued with Trump inside the White House. Winning Murdoch's approval may have been a personal triumph for Trump, but Murdoch attained something he had been after for years as well.
Murdoch has had relationships with previous U.S. presidents, of course. But in Trump, Murdoch might just have his first real opportunity to set the agenda.
"[Murdoch] would get what it was that he'd always wanted in this country, what he has had for decades in Britain and in his native Australia and that's direct access to the person at the very top of the pyramid," Folkenflik said. "The person in the Oval Office. He talks to Trump routinely, he meets with Trump not infrequently, Trump looks on him as a validator as well as a counselor."
With that access, Murdoch knows he can bend Trump's ear politically. Murdoch reportedly had a hand in Trump's FCC pick. That agency, of course, has the power to make -- or, these days, get rid of -- regulations that affect some of Murdoch's businesses.
Trump's Justice Department meanwhile is attempting to block AT&T's purchase of Time Warner, one of Murdoch's biggest competitors and the parent company of CNN.
And Trump? He gets not only Murdoch's attention, but also unfailingly positive coverage on Fox News.
Transforming Fox News into a pro-Trump network has been a win-win for Murdoch, too. Even as Fox lost some of its biggest names, ratings stayed strong.
"I think Murdoch is in it for now and I think lock it in for as long as it's useful," Folkenflik said. "But he is able to turn on a dime like no other 80 year old you've seen shy of you know the late Gene Kelly. This guy is as pragmatic and as business oriented as could be."