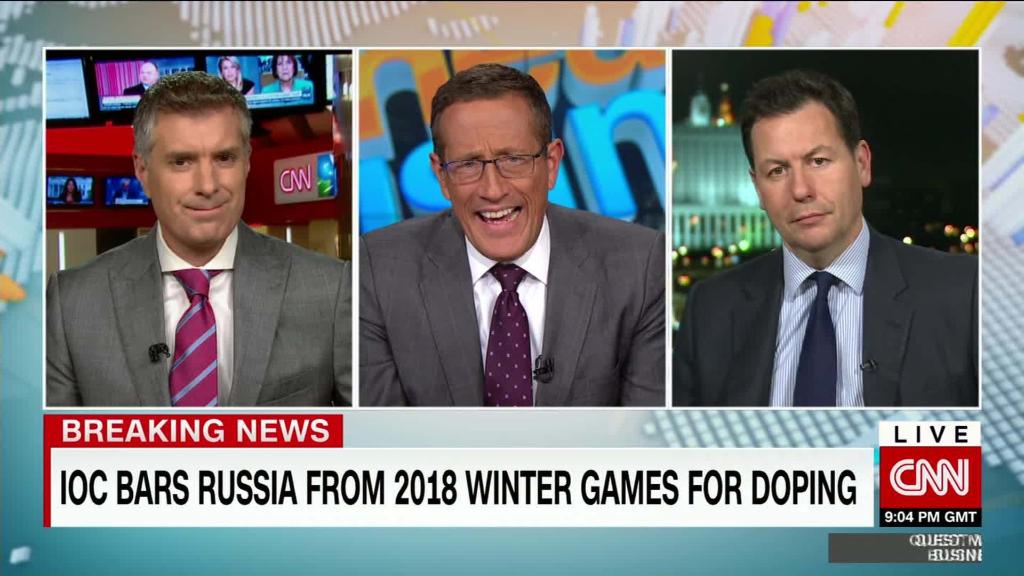 Even if Olympic athletes don't walk away with a medal, they'll get a shiny new Samsung smartphone.
On Wednesday, the tech giant announced a special edition of its Galaxy Note 8 smartphone for all athletes competing in the PyeongChang 2018 Winter Olympic Games.
Samsung (SSNLF) said it would give out over 4,000 of the devices to Olympic athletes and Olympic staff members, such as those overseeing planning and development.
The phone has a white glass back with gold Olympic rings and a matching white and gold S Pen stylus. It will also come pre-installed with PyeongChang 2018 themed wallpapers and relevant apps.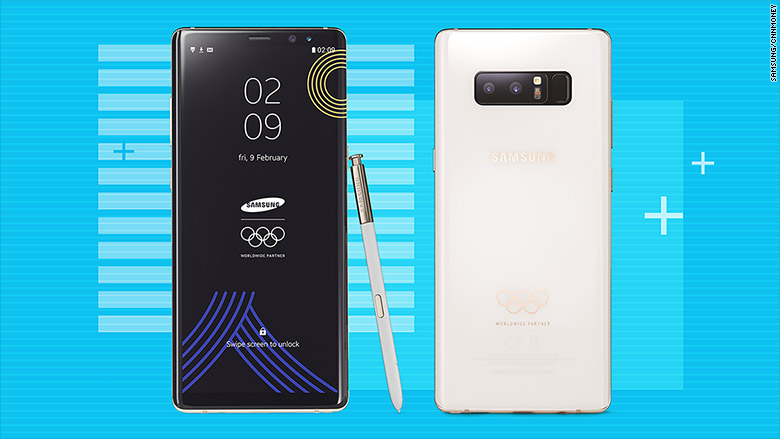 Related: Intel drones and VR headed to 2018 Olympics
The company said it will also give Galaxy Note 8s to all Paralympians at the Paralympic Winter Games in PyeongChang this year.
This isn't the first time Samsung has given out free swag to Olympic athletes. The company -- a partner of the Olympic Games -- previously gave a special-edition of its Galaxy S7 Edge phone to athletes competing in the 2016 Summer Olympics in Rio.
In Rio, athletes also received a swag bag from Nike (NKE), including sweatshirts, hats and sneakers. It's customary for athletes to receive free merchandise from Olympic sponsors.
Last year, the International Olympic Committee announced a new partnership with Intel (INTC). The company said it will provide drones, virtual reality, artificial intelligence and 360-degree video platforms to help capture Olympic events, starting with the 2018 Winter Games.