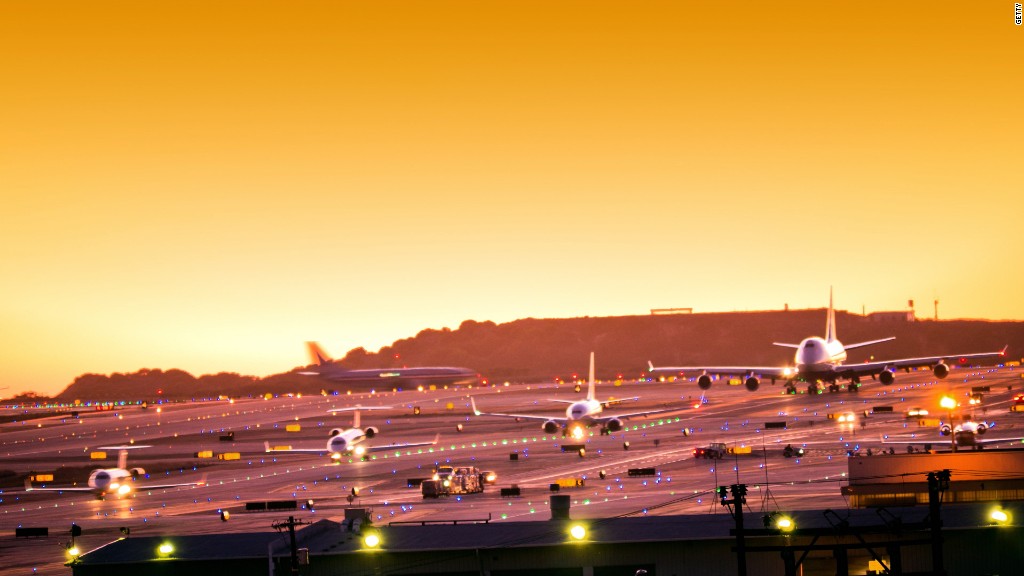 Emirates may have just saved the Airbus A380.
The Dubai-based carrier announced Thursday that it has ordered 20 of the superjumbo jets, with an option to buy 16 more.
The deal is worth a total of $16 billion at list prices.
The agreement, which brings the total number of A380s that Emirates has ordered to 178, is a major boost for the struggling superjumbo program.
"Orders now are sufficient to maintain the program at a minimum level," Airbus executive Fabrice Bregier told RTL radio on Friday.
The order came just days after Airbus (EADSF) said that it could stop making the A380 if Emirates did not increase its purchases.
"If we cannot work out a deal with Emirates, I think there is no choice but to shut down the program," sales chief John Leahy told reporters on Monday.
Emirates had been expected to order additional A380s during the Dubai Air Show in November. But the airline instead committed to buying 40 787-10 airplanes from Boeing (BA).
Related: Airbus built a lot of planes for China last year - but can't deliver them
Emirates is the largest A380 operator with 101 of the aircraft already in service. The planes ordered Thursday will be delivered starting in 2020.
"We've made no secret of the fact that the A380 has been a success for Emirates," Chairman Sheikh Ahmed Al Maktoum said in a statement. "Our customers love it, and we've been able to deploy it on different missions across our network, giving us flexibility in terms of range and passenger mix."
But the A380 has been a disappointment for Airbus.
The company has delivered over 200 of the double-decker aircraft, far below the 1,200 it expected when the aircraft was introduced in 2005.
Leahy said Monday that he is convinced that larger aircraft still have a future, because airlines will need bigger planes as demand for air travel grows.
"Every 15 years, air traffic doubles," he said. "You are not going to double the number of planes going to Heathrow or Frankfurt ... if people want to fly, they will need to fly in bigger aircraft."
-- Jon Ostrower and Ivana Kottasová contributed reporting.