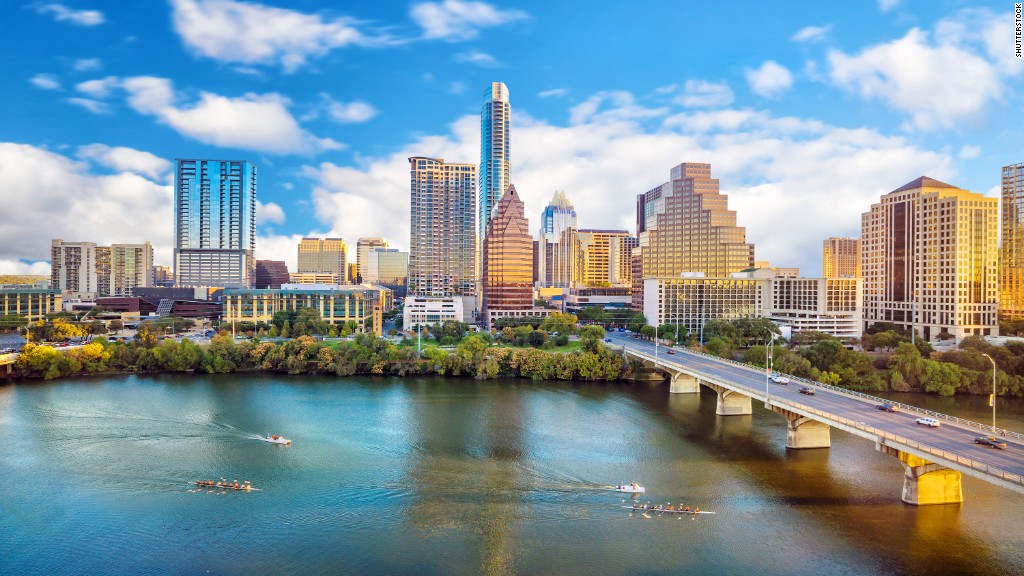 All eyes are on the 20 cities named finalists in Amazon's search for its second headquarters, but that's not the only big expansion the company is undertaking.
Amazon (AMZN)quietly announced late last week that it had acquired another big chunk of land for its first air cargo hub near the Cincinnati/Northern Kentucky International Airport.
"#AmazonPrimeAir is getting ready for takeoff in KY! Just added 210 acres of land as part of the future CVG air hub. Excited for Amazon, Customers, and Kentucky!" the company's Senior Vice President of Operations, Dave Clark, said in a tweet Friday evening.
Amazon has been aggressively expanding its Prime Air cargo plane fleet in order to deliver its own packages more quickly without relying on delivery companies UPS (UPS) and FedEx. (FDX)
Amazon picks 20 finalists for its second headquarters
In early 2017, the company announced it would build a $1.5 billion Prime Air hub at the airport in Hebron, Kentucky, near the border with Ohio, to support is growing cargo plane fleet. CVG, its common name and airport code, is the primary gateway for the city of Cincinnati.
The company said it picked Hebron because of the large, skilled workforce and the "centralized location with great connectivity to our nearby fulfillment locations. " The airport beat out nearby Wilmington, Ohio, home to Air Transport Services Group, one of two carriers flying Prime Air branded airplanes.
The new hub is expected to create more than 2,700 jobs. That's on top of the more than 10,000 employees already working at its 11 fulfillment centers in the state, it said.
FedEx is buying up to 100 new flying delivery trucks
Kentucky approved up to $40 million in incentives to lure Amazon to the region. Airport board members approved a 50-year lease expandable to 900 acres of property and the airport promised to invest $5 million in infrastructure at the facility, state officials said.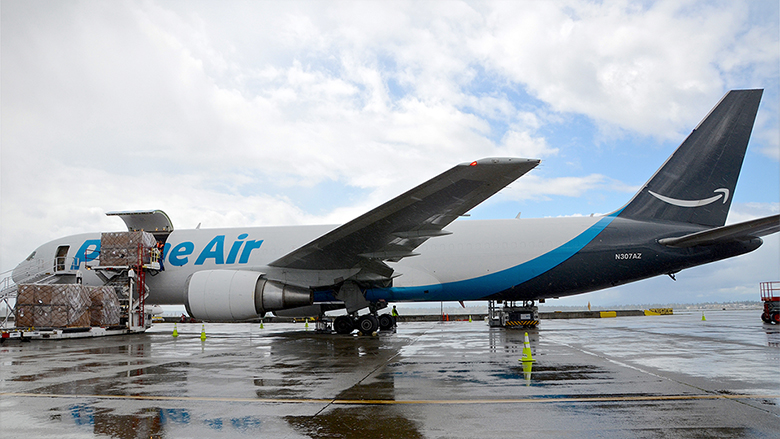 Amazon declined to give additional details about the expanded land acquisition, but an Amazon spokesman said the 210 acres sits adjacent to its airport hub property.
Airport spokeswoman Mindy Kershner told CNNMoney the new hub will have 100 parking spaces for planes to support as many as 200 daily flights to and from the airport.
How Amazon filled up Seattle's airport and what it means for HQ2
Prime Air branded flights are already operating out of the Cincinnati airport.
The fleet of Boeing 767 freighter aircraft has doubled in the last year. A pair of cargo operators now fly 32 contracted jets on behalf of Amazon and that will increase to 40 by the end of 2018, according to Amazon.
As retail businesses have struggled, air cargo operations supporting online commerce have increased, breathing new life and fresh growth into air freight which struggled for years in the wake of the global financial crisis.