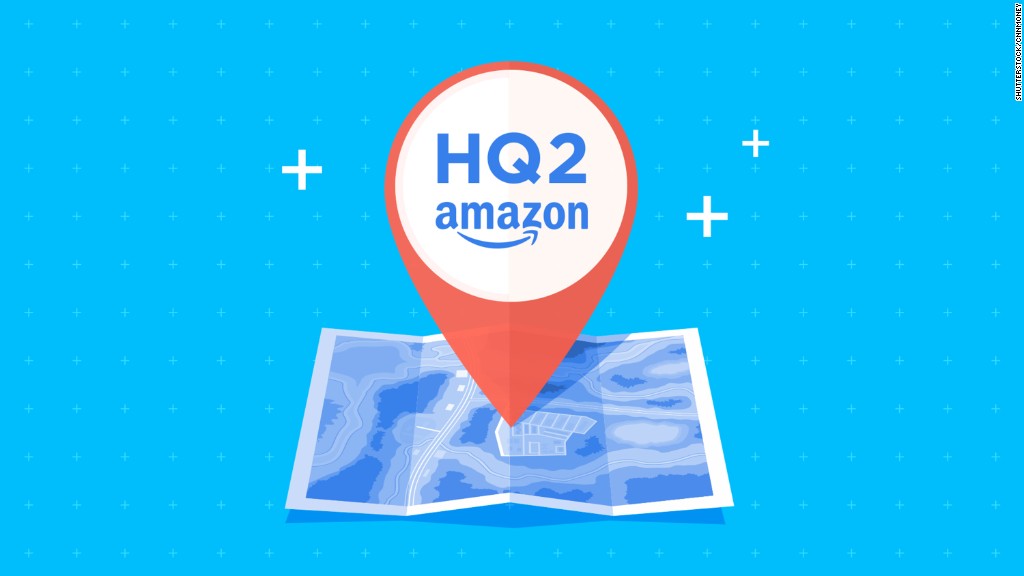 After months of waiting, Amazon revealed its not-so-short list of possible cities for its second headquarters.
The list features 20 names, which may sound like a lot. But remember: Amazon (AMZN) received 238 proposals.
Atlanta, Georgia
Austin, Texas
Boston, Massachusetts
Chicago, Illinois
Columbus, Ohio
Dallas, Texas
Denver, Colorado
Indianapolis, Indiana
Los Angeles, California
Miami, Florida
Montgomery County, Maryland
Nashville, Tennessee
Newark, New Jersey
New York City, New York
Northern Virginia, Virginia
Philadelphia, Pennsylvania
Pittsburgh, Pennsylvania
Raleigh, North Carolina
Toronto, Ontario
Washington, D.C.