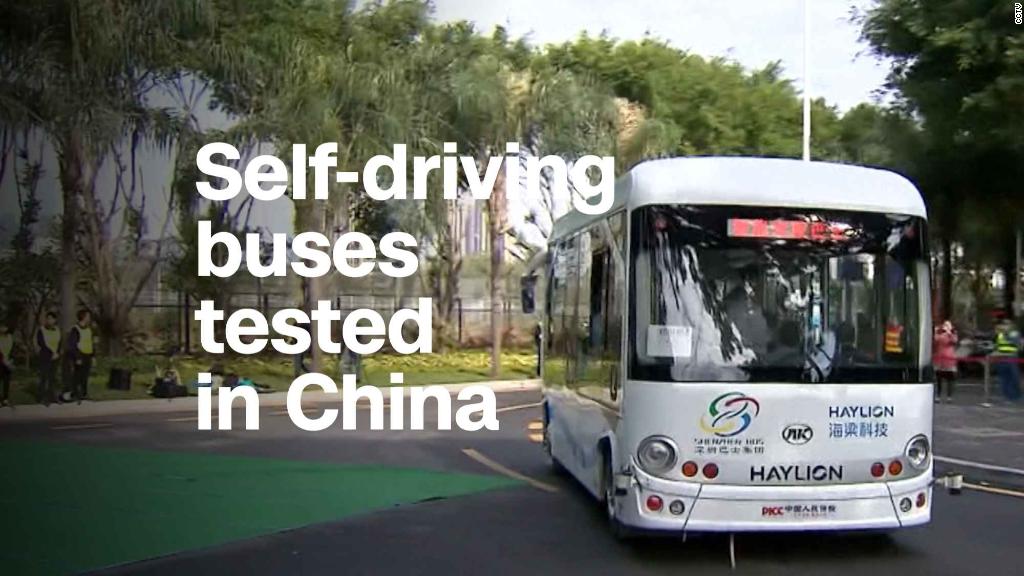 Buses carrying Apple and Google employees to and from work in the San Francisco Bay Area have been the target of flying objects.
On Tuesday, four buses carrying Apple (AAPL) staffers and one shuttling Google (GOOG) employees were involved in a series of incidents on Interstate 280. Another incident, involving an Apple bus, occurred last week.
The California Highway Patrol told CNN Tech several windows were shattered in the cases.
It's unknown who is behind the incidents, but considering the buses were unmarked, the perpetrator might not be targeting one specific company, according to CHP Officer Art Montiel.
The California Highway Patrol is working with tech companies to investigate.
"We are not certain as to what caused the damage, but there haven't been any injuries," Montiel told CNN Tech.
Apple, Google and other tech giants like Facebook provide daily charter buses to shuttle employees from San Francisco and Oakland to their Silicon Valley headquarters.
The incidents occurred during morning and evening commute times.
Related: Tech buses to become permanent in San Francisco
Beginning in 2013, protesters criticized the shuttle buses for being disruptive and dangerous, and considered them symbols of gentrification in San Francisco.
These shuttle buses have been targeted with vandalism before. In 2014, protesters climbed and vomited on top of a Yahoo bus.
Apple and Google did not respond to requests for comment.