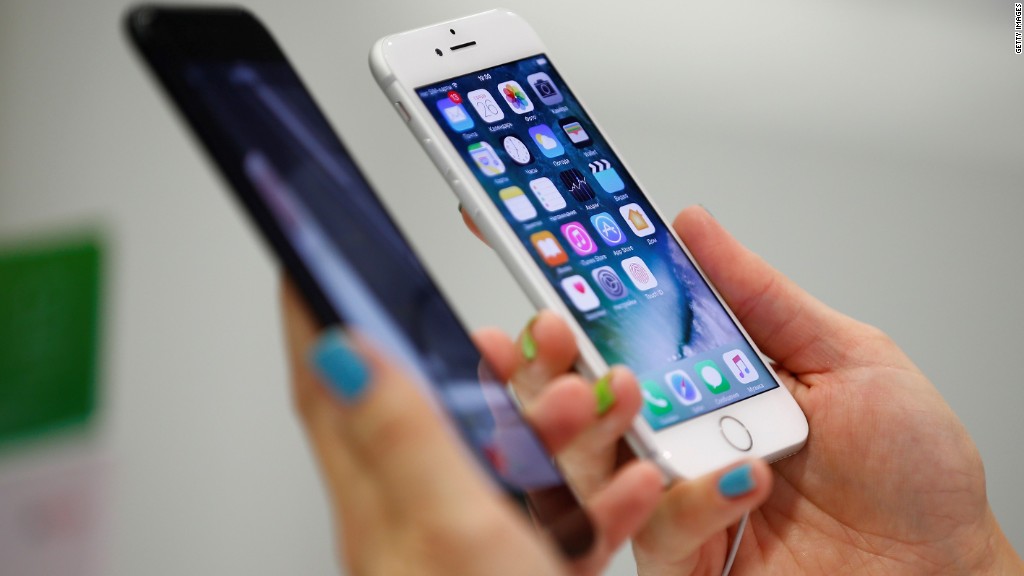 You will be soon able to opt out of Apple intentionally slowing down your iPhone's performance.
Late last year, Apple (AAPL) acknowledged it was using software updates to slow down batteries in an effort to prevent them from shutting off suddenly.
Following a public uproar, Apple CEO Tim Cook told ABC News Apple's next iOS update will be more transparent about the health of your phone battery. Users will also be able to decide whether to reduce your phone's performance to extend battery life.
"We're going to give people the visibility of the health of their battery so it's very, very transparent. This hasn't been done before," Cook said. "We will tell somebody 'We're slightly reducing your performance by some amount in order to not have an unexpected restart.' And if you don't want it, you can turn it off."
Related: Apple apologizes for slowing iPhone, drops battery prices
Cook said the iOS update will be rolled out to developers next month. An update for consumers will follow.
Although users will be able to opt out, Cook said Apple doesn't recommend users do so. The performance of lithium-ion batteries worsens over time and this can lead to phones turning off abruptly to protect their components.
Apple previously said its software updates for the iPhone 6, iPhone 6S, iPhone SE and iPhone 7 are intended to "smooth out" peak power demands, avoid these unexpected shutdowns and extend the lifespan of batteries.
Related: Apple: Yes, we're slowing down older iPhones
The company has also temporarily reduced the price of replacement batteries for the iPhone 6 and later to $29, starting in late January. The price will return to $79 in 2019.
Some tech analysts and users alleged Apple was slowing down phones as a way to encourage people to buy new phones.
"We deeply apologize for anybody that thinks we had some other kind of motivation," Cook told ABC. "Our motivation is always the user."
CNNMoney's Ivana Kottasová and Heather Kelly contributed to this report.