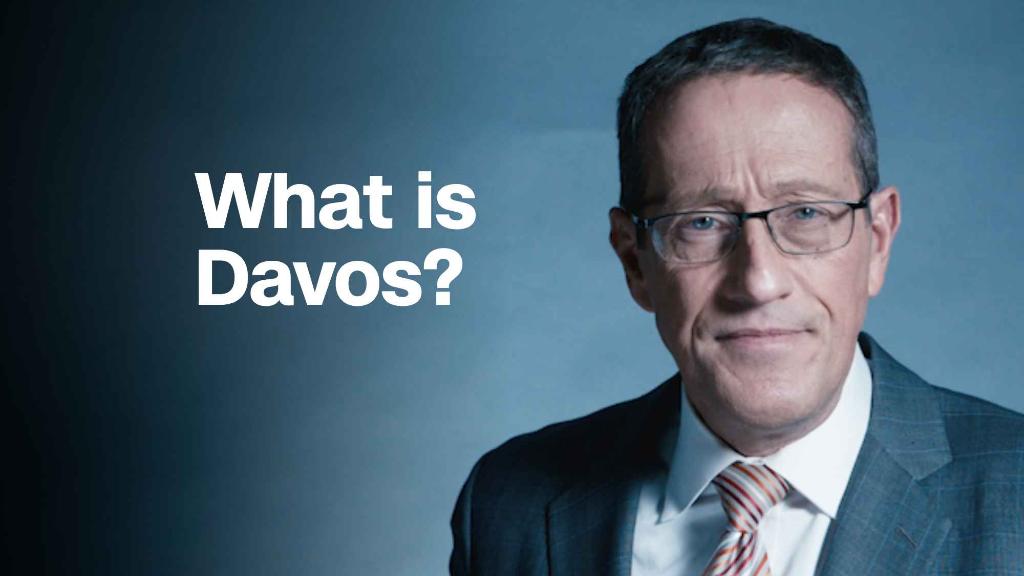 Thousands of the world's richest and most powerful people are preparing for a pilgrimage to Davos.
Why are they flocking to a sleepy village in the Swiss mountains?
That depends on who you ask.
President Trump, whose attendance promises to enliven this year's World Economic Forum, told the Wall Street Journal that he's making the journey to act as a cheerleader for the United States and to tout his administration's successes.
The American president will be joined in Europe's highest town (elevation 5,120 feet) by heads of state and ministers from over 70 countries, according to summit organizers. There will also be hundreds of journalists who are eager for news.
But it is the business community that will be best represented. Why?
The summit produces the year's best opportunity to rub shoulders with chief executives, central bankers, Wall Street money men, influential regulators, powerful politicians and their entourages. This is high-altitude networking, and it's not cheap.
It costs companies over $60,000 to buy a base membership to the World Economic Forum, and premier corporate partnerships top out at 10 times that. Membership makes a CEO eligible to attend Davos, but the ticket must be purchased separately.
Related: Thought 2017 was bad? 2018 could be much worse
The skies over Switzerland are choked with private planes and helicopters as Davos gets underway. Security is tight, and rooftop sharpshooters watch over attendees as they parade through metal detectors and then swap snow boots for dress shoes.
Once inside, access is determined by a tiered system of badges. Have the wrong color? Sorry, the door is closed.
The conference itself, which is organized this year around the theme of "creating a shared future in a fractured world," features hundreds of panel discussions and sessions on everything from machine learning to the weaponization of culture.
Between events, attendees shuffle past ubiquitous posters reminding them that the WEF is "committed to improve the state of the world."
This year's opening address will be delivered by Narendra Modi, the prime minister of India, while Trump is expected to wrap things up on Friday. Cate Blanchett, Elton John and Shah Rukh Khan will provide a sprinkling of star power.
Ian Bremmer: Why Trump is going to Davos
The earnest panels sometimes feel like a sideshow for Davos men (only 21% of participants are women). The conversations of real interest result from chance hallway meetings -- or take place behind closed doors in nearby hotels.
At night, corporate parties put on by the likes of Google (GOOG) take center stage.
Scoring an invitation to one of these affairs is something of a golden ticket, and much effort is spent wrangling and pleading with party gatekeepers. (This reporter is still accepting invites via email.)
Critics have faulted Davos attendees for walling themselves off in an alpine town, and then mostly talking about money and how to make more of it.
Related: 5 ways the world is pulling apart
Each year, commentators suggest the summit has outlived its usefulness. It has no answers for rising populism and inequality, they say.
Trump -- who railed against the global elite as a candidate -- may actually shake up the conference, which has long advocated for exactly the kind of globalism that Trump has rejected.
It promises to be a spectacle: Trump vs. the global elite, on their home turf.