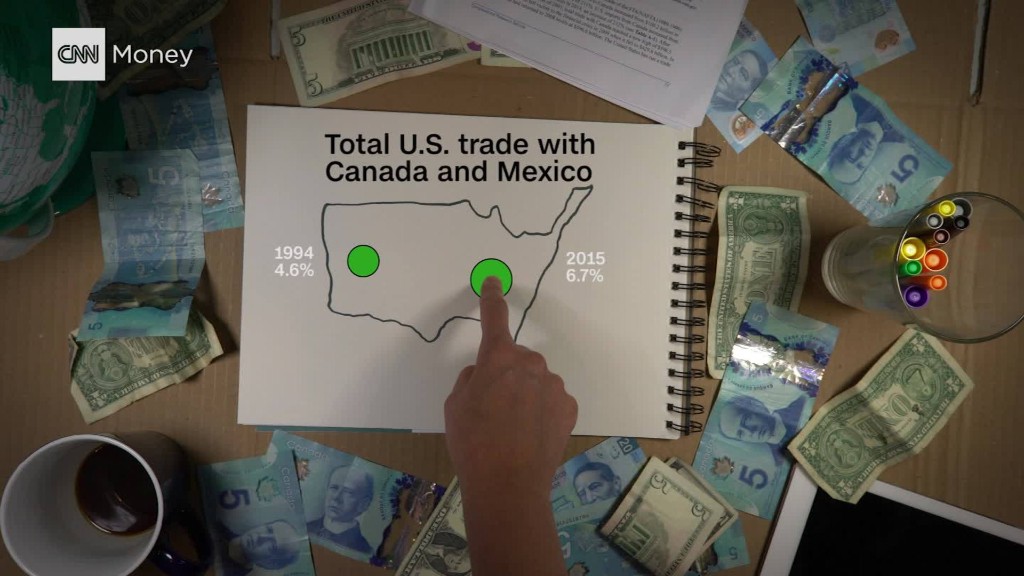 President Trump is adding a tax on foreign-made washing machines that will likely make all washers more expensive in the United States.
The tax, or tariff, starts at 20% for the first 1.2 million imported washers this year. It then goes up to 50% for every other washer brought in after that.
Americans buy lots of washers from other countries, and trade experts have some advice.
"Anybody who is thinking about buying a washing machine should do it right away," said Gary Hufbauer, a senior fellow at the Peterson Institute for International Economics.
It's too soon to say how much price tags will go up -- but everyone agrees they will eventually head north.
A few factors are at play. For one, foreign-made washing machines will become more expensive to import. To remain competitive, manufacturers outside the U.S. likely won't pass the entire cost of the tariff onto customers, but prices will go up some.
The tariff could likely drive consumers away from foreign-made washers and give American-made washing machines a boost.
"Washer machine manufacturers importing products for the U.S. market are expected to face a significant price disadvantage as compared to U.S. domestic manufacturers," says Hye Ming Song, an expert on consumer appliances at Euromonitor International.
That means the largest U.S. manufacturer of washing machines, Whirlpool, now faces a little less foreign competition, paving the way for the company to raise its washer prices. Whirlpool hasn't indicated whether it will raise prices, but historically American companies tend to hike prices on customers when they face fewer foreign competitors due to tariffs or quotas.
Prices won't go up overnight -- trade experts say it will take a few months. Foreign-made washing machines have recently grown more popular in the United States, so home appliance stores like Home Depot and Lowe's may have a large inventory of washing machines stashed in their storage facilities.
Mexico exported to $240 million of washers to the United States in 2016; China sent $425 million worth; South Korean companies made $130 million of washers for the U.S. market, according to the U.S. International Trade Commission, an independent body that investigates trade complaints.
Samsung and LG are among the top exporters of washers to the United States. For Samsung, the tariffs are somewhat puzzling because it moved production of its washing machines two weeks ago to a new plant in South Carolina that will employ 600 Americans. Samsung said Monday that "everyone will pay more, with fewer choices." LG added that it was very disappointed with Trump's tariffs.
The tariffs add a wrinkle to the renegotiation of NAFTA, the trade pact between the United States, Mexico and Canada. Talks resumed Tuesday, and Mexican officials noted that they will respond to the tariffs.
But if Mexico retaliates, it may not be an old fashioned, tit-for-tat response, experts say. For example, Mexico buys lots of corn and soybeans from the United States. It's already been importing more of those commodities from Brazil and Argentina. Instead of adding a tariff on American corn or soy, Mexico could simply ramp up imports from South America.
"The Mexicans are in a good position there in terms of being able to retaliate without imposing costs on [Mexican] consumers," says Matthew Rooney, director of economic growth at the Bush Institute in Texas.
Trump has repeatedly threatened to pull out of NAFTA if talks fail to achieve a deal that benefits American manufacturing workers. That would be a negative for the economy.
"Growth in the United States will slow down dramatically if we pull out of NAFTA," Rooney adds. "Most of the downside of these policies won't be felt immediately ... the political price will come in 2019 and beyond."
--Alanna Petroff contributed reporting to this article from Davos, Switzerland