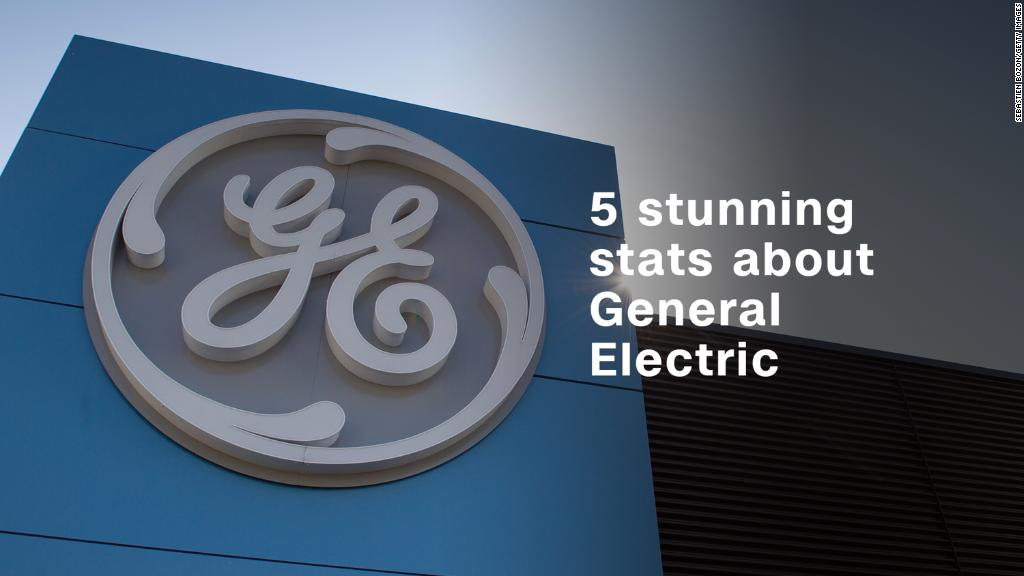 General Electric remains mired in a cash crisis -- caused in large part by a bad bet on fossil fuels.
Profit in GE's (GE) power division crashed by 88% during the final three months of 2017, the embattled company said on Wednesday.
GE also disclosed that the Securities and Exchange Commission is investigating the company's recent insurance losses and accounting tactics.
The steep decline in power was driven by slumping orders for giant turbines and generators used in coal and natural gas plants. GE also took a hit from a previously announced restructuring that will include 12,000 job cuts.
GE's power problems were sparked by years of bad deal making, especially under former CEO Jeff Immelt. Rather than invest heavily in renewable energy, GE doubled down on fossil fuels in 2015 by acquiring Alstom's power business, which makes coal-fueled turbines. GE has admitted that the $9.5 billion deal, its largest industrial deal ever, has suffered from the rise of solar and other renewable energy.
John Flannery, the new CEO, said during a conference call that power is an "important franchise going through a difficult period." He warned market challenges will continue.
The power slump contributed to GE's overall weaker-than-expected results during the fourth-quarter.
GE lost $9.6 billion last quarter, mostly because of its financial arm and the tax overhaul.
Related: GE's 'black box' mystery is freaking Wall Street out
GE has been in crisis mode for months, with shrinking cash flows forcing the giant company to halve its dividend, put long-held divisions up for sale and overhaul its board of directors. GE has even contemplated what was once unthinkable: an outright breakup of what uses to be America's most successful conglomerate.
"Our responsibility is to reshape this company and ensure that GE matters as much in the next century as it has in the past one," Flannery said.
The good news for hurting GE shareholders is the company's aviation and healthcare businesses performed better. Aviation orders climbed 11%, while orders for healthcare products like MRI machines gained 9%.
That allowed GE to stick by its forecast for 2018 earnings and cash flow -- a key metric of financial health.
"Our visibility and execution on cash is improving," Flannery said. He expects "deep cost reduction" and other moves to "position us for continued improvement in 2018."
GE shares ticked slightly higher Wednesday, bouncing off six-year lows. GE was the worst Dow stock in 2017, losing nearly half its value despite a boom in the overall stock market.
Wall Street is especially concerned about GE Capital, the lending arm that nearly destroyed the company during the financial crisis. While GE has sold off much of GE Capital, the parts that remain have caused problems.
GE Capital suffered a $6.4 billion loss during the fourth quarter due to worse-than-expected troubles in its insurance business.
Like other companies, GE said the federal tax overhaul will be a long-term positive. However, GE took $3.5 billion of charges last quarter due the tax law driven by writedowns of the company's tax credits.