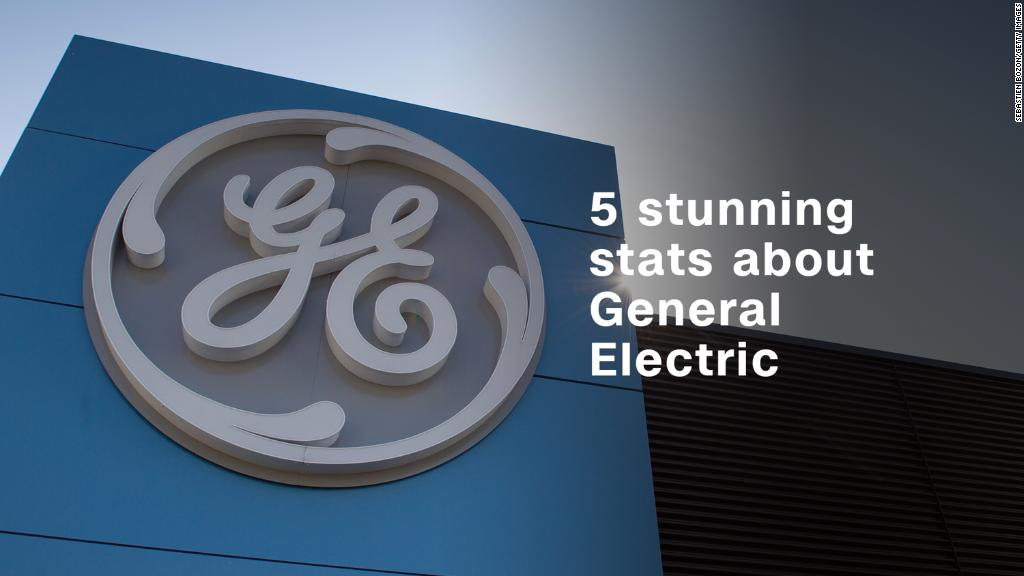 General Electric is under investigation by the Securities and Exchange Commission.
GE (GE) said on Wednesday that regulators are investigating a $6.2 billion insurance loss that the company revealed last week. The disclosure is a new and potentially much more serious problem for a company already reeling from missteps and questionable management decisions.
The SEC is also investigating the company's accounting, chief financial officer Jamie Miller told analysts during a conference call. Specifically, she said the agency is looking into "revenue recognition and controls" for the company's long-term service agreements.
"We are cooperating fully with the investigation, which is in very early stages," Miller said.
GE said it will restate its 2016 and 2017 quarterly numbers to reflect new accounting standards.
The SEC declined to comment.
Related: GE's fossil fuels disaster gets uglier
Over the years, GE has gotten rid of most of GE Capital, its lending arm. GE sold most of its insurance business by 2006, but the company held on to a portfolio of policies. It's been a decade since GE took on any more long-term care insurance, which protect against nursing home and assisted living costs.
That's why Wall Street was so surprised last week when GE announced that a "comprehensive review" led by outside experts found that the insurance portfolio needs cash -- a lot of it. Most of the money is going to shore up the long-term care policies.
Around the insurance industry, long-term care policies have been hurt by soaring healthcare costs and longer life expectancies. Other insurance companies have been forced to book losses in recent years.
But it wasn't until last week that GE announced a $6.2 billion hit and warned it will devote $15 billion to boost insurance reserves.
GE said the SEC is probing "the process leading to the insurance reserve increase" as well as the fourth-quarter loss.
Lynn Turner, former chief accountant at the SEC, said the insurance problems raise questions about GE's controls and bookkeeping.
"GE seems to be way behind the 8-ball on this. Others have been boosting reserves and GE hasn't," Turner said.
Related: Iconic GE could break itself apart
GE is facing a cash crisis that analysts blame on years of terrible deal-making, murky accounting and needless complexity.
Most of those decisions were made under former CEO Jeff Immelt, who was replaced last year by GE veteran John Flannery. Immelt certified GE's most recent annual report, which covered 2016. A spokesman for Immelt declined to comment on the SEC investigation.
The surprise exit of longtime chief financial officer Jeffrey Bornstein spooked Wall Street last fall. Unexpected CFO departures often make investors nervous about potential accounting problems.
Miller, who was promoted to CFO last year, said an ongoing "very deep review" of GE's books has thus far uncovered "nothing here that I'm overly concerned about."
Scott Davis, lead analyst at Melius Research, pointed the finger at Immelt for the accounting issues. "We can't be certain that prior management misled investors," Davis wrote in a report on Wednesday, "but we certainly believe there were ethical lapses that deserve attention."
GE's accounting is currently overseen by the board's audit committee. Former SEC chairman Mary Schapiro has chaired GE's audit committee since April 2016.
Related: How decades of bad decisions broke GE
In 2009, the SEC charged GE with accounting fraud, alleging the company used "overly aggressive accounting" to make false and misleading statements to investors. GE paid $50 million to settle the charges. It neither admitted nor denied wrongdoing.
"GE has a reputation for questionable and nontransparent financial reports that play too close to the line when it comes to accounting," said Turner, the former SEC official.
Beyond the new SEC investigation, GE faces other legal troubles in its lending unit. GE Capital's discontinued subprime mortgage business, known as WMC, is under investigation from the Justice Department. The government is probing WMC's pre-crisis sale of subprime loans.
GE, which sold WMC in late 2007, has set aside $400 million to cover the subprime mortgage problems. Miller said GE has not yet had "substantive discussions" with the Justice Department.