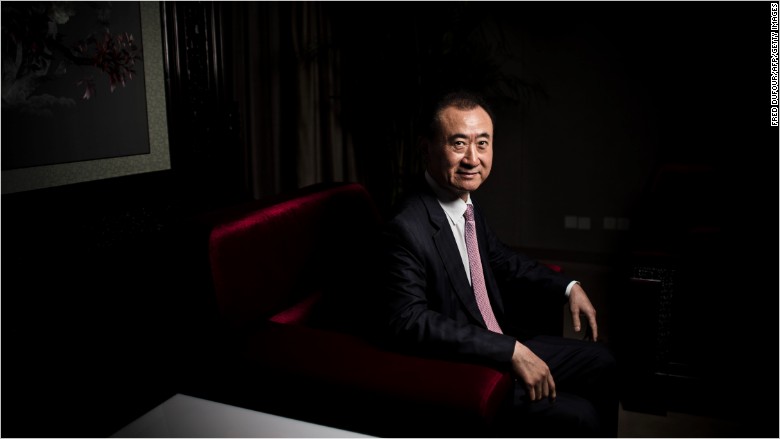 Chinese billionaire Wang Jianlin once boasted about his sprawling global business empire. Now, the country's former richest man is offloading international properties and emphasizing his domestic investments.
The striking U-turn is the result of pressure from the Chinese government and the need to pay off debts amassed during years of overseas expansion.
The latest move came late Tuesday when a unit of Wang's real estate and entertainment conglomerate, Dalian Wanda Group, announced it had agreed to sell off some of its projects in Australia.
Wang has been seeking to raise funds by shedding properties around the world. Wanda said last week it was selling its stake in luxury London hotel project One Nine Elms for £36 million ($50 million). The company had already walked away from Nine Elms Square, the larger development where the hotel is located, last year.
Shares of Wanda Hotel Development Company, the unit that sold the Australia projects and the London hotel, were suspended in Hong Kong last week ahead of the Australia announcement. The stock remains on hold pending more details on the deal.
Related: China shuts down billionaire's golf courses
The series of sales follows a crackdown by the Chinese government on aggressive, debt-fueled investments overseas by big name companies like Wanda.
In August, officials announced they were limiting overseas investments by Chinese companies, specifically targeting sectors that Wanda had been eagerly pursuing -- real estate, hotels, entertainment and sports.
Experts say the Chinese government was trying to address concerns that the flood of money pouring out of the country could destabilize its financial system. Officials also wanted to reduce the risk of Chinese companies making irrational or risky investments abroad.
As well as high-profile real estate projects in cities like Los Angeles, Chicago and Istanbul, Wang has pumped money into a range of entertainment and sports businesses like top Spanish soccer club Atletico Madrid and Legendary Entertainment, the Hollywood studio that produced movies like "Jurassic World" and "The Hangover" trilogy.
But in a sign that Wang's international ambitions were starting to clash with the ruling Communist Party's agenda, Wanda's $1 billion deal to buy Dick Clark Productions, the producer of the Golden Globes and other leading awards shows, fell apart last year.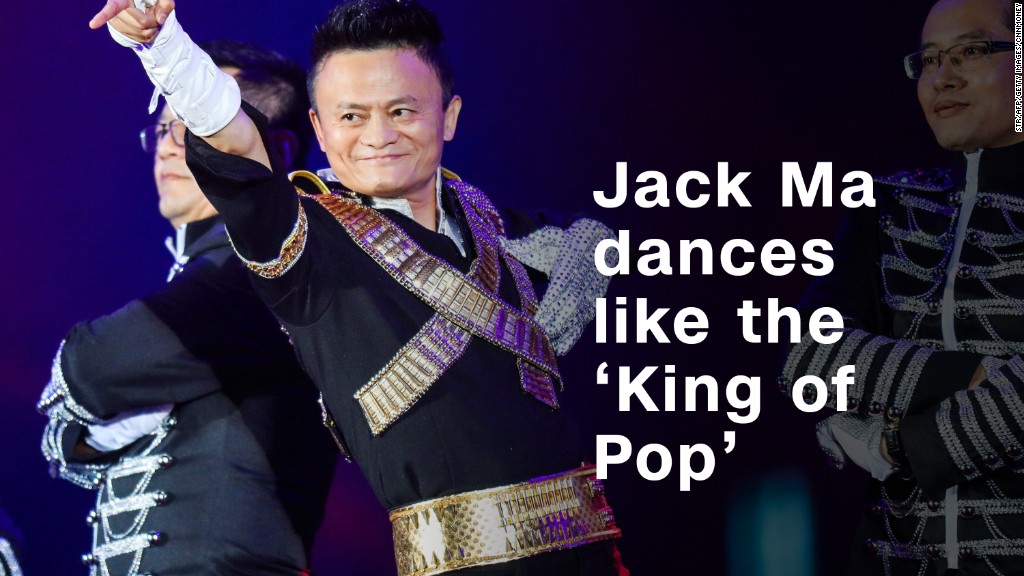 Wang, a former soldier who went into business in the late 1980s, is now paring back his global empire and going out of his way to emphasize his company's domestic business.
In a speech at Wanda's annual meeting for employees on Saturday, Wang highlighted that 93% of the company's assets are in China, a figure he hadn't singled out in such a way previously. He also said the company will be getting rid of more international projects.
"Over the past few years, Wanda has invested in several overseas projects. Now, we have decided to sell them so as to clear overseas debts," Wang said.
Related: China clamps down on buying spree in sports, movies and hotels
What a difference a year makes.
At last year's meeting, Wang was trumpeting that Wanda had carried out "the greatest number of overseas acquisitions in its history" in 2016 -- and that it planned to do more.
But in the months that followed, Wang's company saw the Dick Clark deal collapse, and then dumped the Nine Elms Square project in London.
And it's not just overseas businesses Wang has been offloading. In July, Wanda sold several theme parks and dozens of hotels in China for around $9 billion, just over a year after Wang had boasted of his plans to defeat Disney (DIS) in China.
Related: China shuts down billionaire's golf courses
Now, the billionaire -- who says seeking to please the Communist Party has helped his businesses succeed -- is indicating more sales are coming. He mentioned Wanda's "asset-light" strategy more than a dozen times during his annual speech and vowed to "continue to reduce corporate debt."
He specifically addressed troubles at Wanda Commercial Properties, the heart of his real estate business, which was delisted from the Hong Kong stock exchange in late 2016.
The company plans "to reduce corporate debt to the absolute safety level within two to three years," Wang said, according to a company transcript. "I can responsibly say here that Wanda Group will never have any credit default anywhere in the world!"
But the major credit rating agencies have their doubts. In recent months, Moody's, S&P and Fitch have all downgraded Wanda Commercial Properties to junk status.