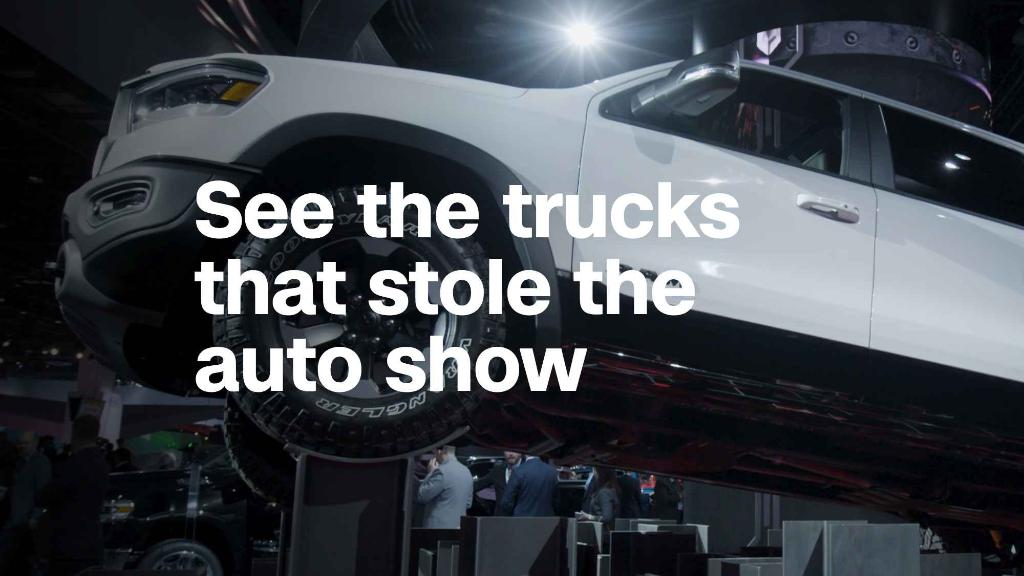 Ford warned its 2017 results wouldn't be pretty. And they weren't.
The automaker closed the books on a difficult year Wednesday, with lower operating profits, higher costs and thinner margins.
The number of cars it sold during the year also fell, but thanks to higher average car prices, sales actually edged higher. But profits were hurt by more expensive materials, like steel, as well as increased warranty costs from recalls and its investment in the launch of the Expedition and Navigator SUVs.
Ford, the second largest U.S. automaker behind General Motors (GM), said earlier this month it expected to disappointing results for 2017. It also said its 2018 profits would also fall short , given rising commodity costs and he company's need to invest more in developing SUVs, electric and autonomous driving vehicles.
Related: It's a showdown for pickup trucks
"Clearly I and my team are not satisfied with this level of performance," said CEO Jim Hackett during his call with investors Wednesday. "We simply have not done enough to be fit today."
But Hackett also vowed that investors will soon see some of the advantages of changes the company is making, including its increased emphasis on autonomous driving vehicles. He promised some of the new technologies it is investing in will start to pay off as soon as next year. And he vowed the company would take steps to improve financial results this year.
He said he was very confident with the company's plans, "not happy at all that we're not proving to you what that's going to yield [but] really confident that you will be happy with us as we bring [those plans] forward."
Shares of Ford (F) plunged last week as a result of the warning at that time. They dipped again in after-hours trading on the latest report.
The disappointing financial results and poor stock performance is one reason that Ford replaced CEO Mark Fields with Hackett, who had been overseing the autonomous driving car business.
Related: American sedans are vanishing
For the industry as a whole, U.S. new car sales posted a 1.8% decline last year, the first drop in sales since 2009. But that sales volume is still near record levels. And for the most part automakers are expected to report good results thanks to global sales growth and the fact that car buyers are paying record average prices.
Ford's tough year will mean that profit sharing checks for about 54,000 hourly U.S. factory workers at Ford will fall to an average of $7,500 compared to a $9,000 payment a year ago.