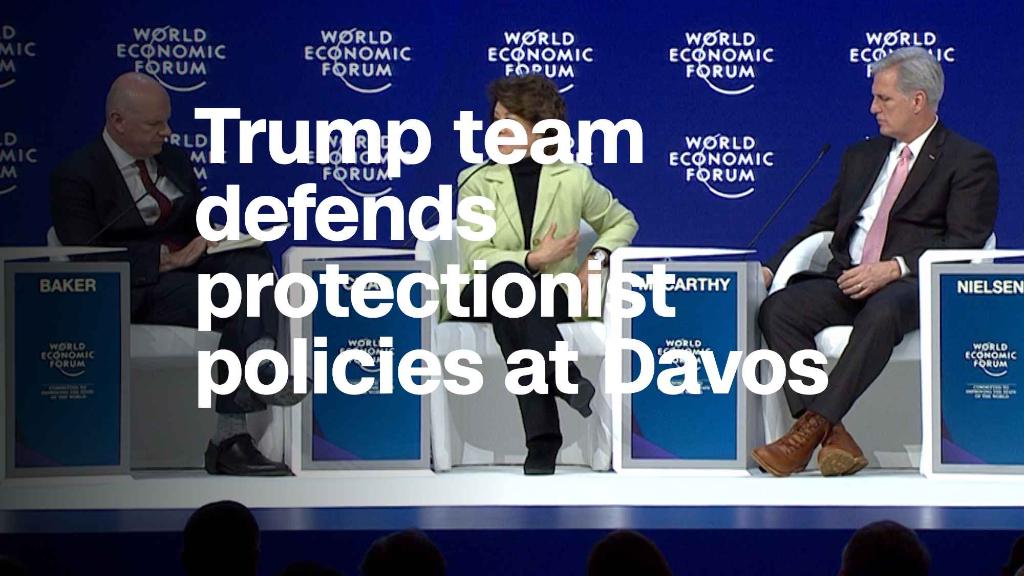 That didn't take long.
LG Electronics told retailers on Wednesday that its laundry machines will get more expensive due to a tariff announced by the Trump administration earlier this week.
"As a result of the trade situation, we will be initiating pricing actions, which will be sent under separate cover shortly," LG executive Thomas Yoon said in a memo obtained by CNNMoney. The note was first reported by the Wall Street Journal.
An LG spokesman declined to comment as to how much more expensive the appliances will get, or on the timing of the price hike.
But consumers should be prepared for prices to go up by 15% to 20%, said Dinesh Kithany, asmart home and appliances analyst with IHS Markit. That could translate to washing machines that are $70 to $100 more expensive, he said.
Because washers and dryers are typically sold as a pair, prices for both appliances could go up.
Related: Washing machines are going to get more expensive
On Monday, U.S. Trade Representative Robert Lighthizer announced that President Trump approved tariffs on both washing machines and solar panels in order to protect U.S. manufacturing.
The tax starts at 20% for the first 1.2 million washers imported this year. The tariff goes up to 50% after that threshold is met.
"While this is disappointing news, let me assure you that we have planned for this possibility so we can minimize any disruption in supply of LG washers and dryers," Yoon said in the memo.
LG said a new $250 million washer factory that's being built in Clarksville, Tennessee should help ease some pressure, since those washers won't be subject to the tariff.
Samsung, the other top South Korean washing machine manufacturer, did not immediately respond to a request for comment on whether it will raise prices, too.