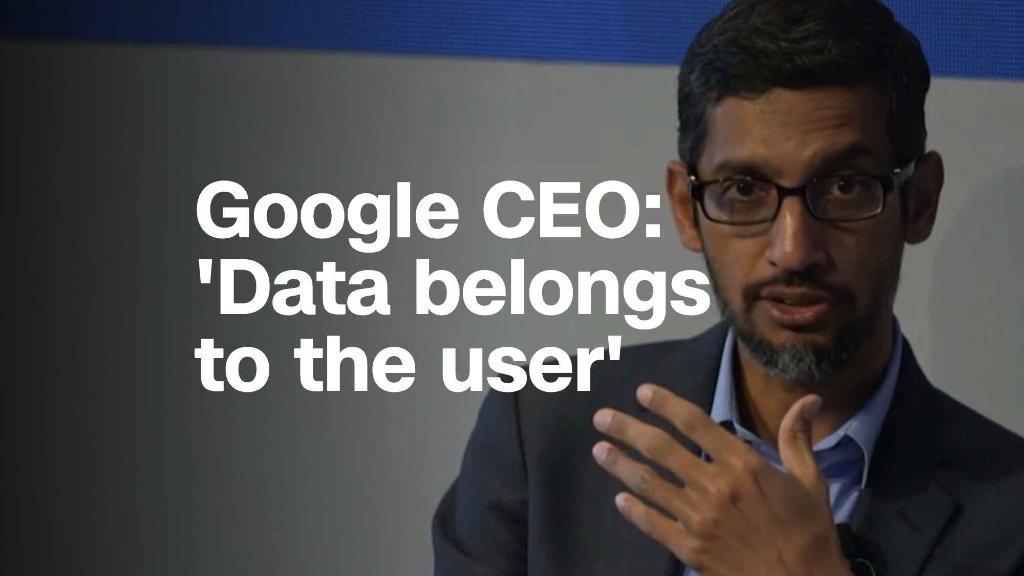 Just how big a deal is artificial intelligence?
"AI is probably the most important thing humanity has ever worked on. I think of it as something more profound than electricity or fire."
That's a bold claim for anyone to make, but even more significant given the speaker: Google (GOOGL) boss Sundar Pichai.
He was giving his take on the frontier technology in a speech at the World Economic Forum in Davos, Switzerland, on Wednesday.
Pichai, Google CEO since 2015, has pushed his firm deeper into developing artificial intelligence under parent company Alphabet (GOOGL).
In Davos, he described the joy his family experienced when they got their first telephone and how it changed their lives.
Pichai thinks AI has the same potential for people today, with multiple positive applications such as education and renewable energy.
But he acknowledged that Western society has deep concerns about the potential negative side effects of artificial intelligence. Many have warned AI could take jobs from individuals and pose countless threats to human society.
"I think a lot of things will play out in more positive ways than people think. But the risks are important," Pichai said. "Any time you work with technology, you need to learn to harness the benefits while minimizing the downsides."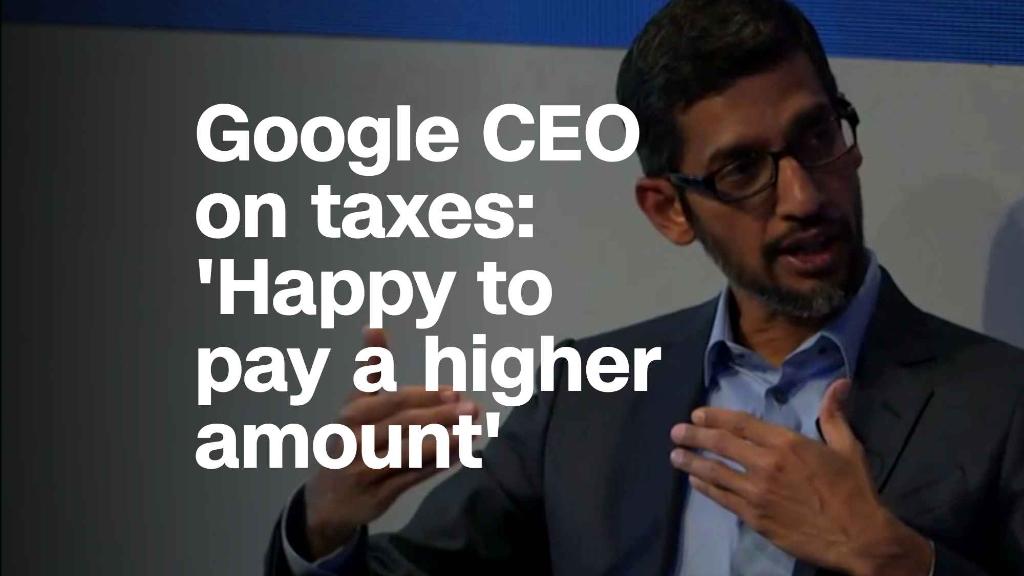 Tesla (TSLA) boss Elon Musk has launched a personal campaign against AI, describing the technology as a potentially existential threat to the human race.
Musk ignited a global discussion on the perils of AI in 2014 when he predicted that humans might be doomed if we make machines that are smarter than us.
Pichai said the best way to manage the development of AI and ensure it's not used for nefarious purposes is to work with world leaders on these issues, in the way the global community came together to tackle climate change.
"The only way to solve some of these deeper issues is global multilateral frameworks," he said.
One top priority for multilateral action: Making sure the advanced technology is never weaponized.
Countries "have to agree to demilitarize AI," he said.
Related: AT&T wants Congress to pass a net neutrality law
Facebook (FB) founder Mark Zuckerberg has taken a similar view as Pichai. In a video last year, he said he was "really optimistic" about the potential for AI.
"I think that people who are naysayers and kind of try to drum up these doomsday scenarios -- I just, I don't understand it. I think it's really negative and in some ways I actually think it is pretty irresponsible," Zuckerberg said in July.
Related: Qualcomm fined $1.2 billion for paying Apple to use its chips
Pichai oversees a company with tens of thousands of employees, tens of billions in revenue and products that reach billions of users.
He was born in India and rotated through a number of executive positions at Google over the course of a decade. He helped build Chrome into a top web browser. He oversaw Android and eventually took charge of all software products before becoming CEO.