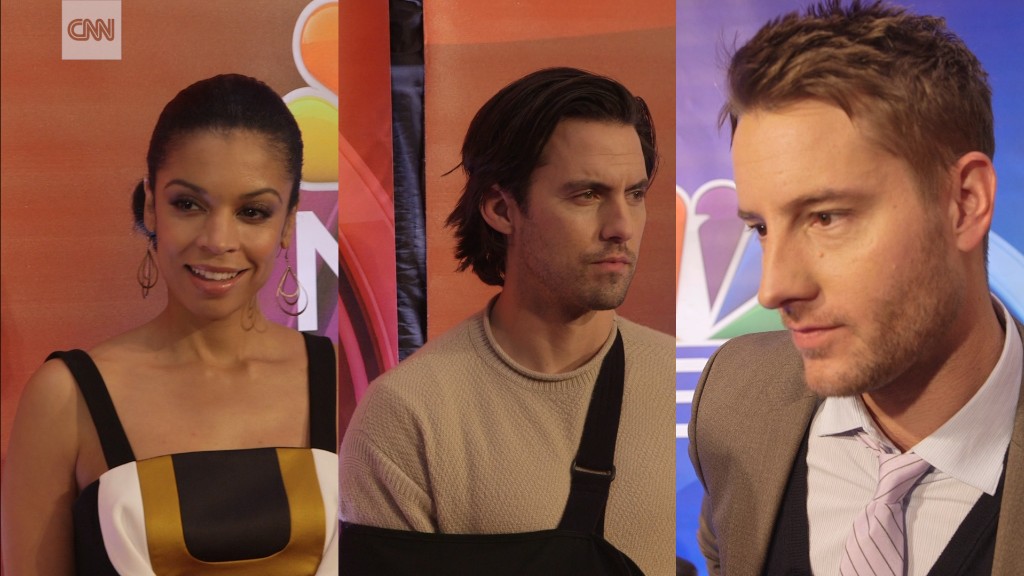 Caution: This post contains spoilers about the latest episode of NBC's "This Is Us."
Until this week, the Crock-Pot was nothing more than a hardworking kitchen appliance.
Now it's a central plot point on the NBC's hit show "This Is Us," implicated in the death of the family's beloved patriarch, Jack Pearson.
And Crock-Pot is on the defensive. It opened a Twitter account Wednesday to respond to angry fans, and it issued a lengthy statement defending its product and asking NBC for some help to correct the record.
Fans of "This Is Us" have waited two years to find out what killed Jack, played by Milo Ventimiglia. In the the final scene of Tuesday night's episode viewers watch him clean the kitchen after a Super Bowl celebration. He's careful to turn off the slow cooker used to prepare that night's chili, while his wife, Rebecca (Mandy Moore) and kids are asleep upstairs, but after he leaves the room the pot shorts out and sets the house on fire. The final shot is Jack's face when the blaze reaches his bedroom.
After the show, heartbroken fans on Twitter expressed their anger at the product for the death of the character.
"My mom just threw our crockpot out," tweeted one user.
The Crock-Pot brand didn't have a Twitter account until this week, when it launched one to to address the outcry and assure fans of its product's safety.
In a statement, a Crock-Pot spokesperson said it's important that "consumers understand and have confidence that all Crock-Pot slow cookers exceed all internal testing protocols and all applicable industry safety standards and regulations."
"Our hope is that the team at NBC's 'This Is Us' will help us spread factual information regarding our product's safety. While we know their primary mission is to entertain -- something they have continued to excel in -- we also feel they have a responsibility to inform," the spokesperson said. "Just like many fans, we will be watching next week's episode to see how Jack's story progresses and, regardless of the outcome, we want consumers first and foremost to know they are safe when using their Crock-Pot."
The spokesperson said the company has "never received any consumer complaints similar to the fictional events portrayed in [Tuesday's] episode."
Newell Brands (NWL), which owns the Crock-Pot brand, also makes Rubbermaid, Yankee Candle and Sharpie products.
Crock-Pot was introduced to the masses in 1971 by the Rival Company, according to Smithsonian. It caught on in the 1970s as more number of women took on careers and needed to spend less time in the kitchen.
Slow cookers are now ubiquitous. While Crock-Pot is one many brands that makes the appliance, but it's probably the best known. The slow cooker featured on Tuesday's episode, for example, does not have the Crock-Pot branding.
Related: 'This Is Us:' Jack's cause of death revealed and fans are heartbroken
The outrage online even compelled series creator Dan Fogelman, to tweet at fans about in defense of the appliance.
"Taking a moment to remind everyone that it was a 20 year old fictional crockpot with an already funky switch," Fogelman tweeted. "Let's not just lump all those lovely hardworking crockpots together."
The NBC drama is bringing in 15.6 million viewers overall this season and is the #1 entertainment show on broadcast TV in prime time's key advertising demographic of adults 18-49.
If the backlash doesn't die down soon, Crock-Pot may need NBC and "This Is Us" to intervene more vocally, said Andrew Gilman, founder of crisis communications firm CommCore Consulting Group.
"The show -- which is so popular, and has won Emmys -- may need to come to their defense," he said.