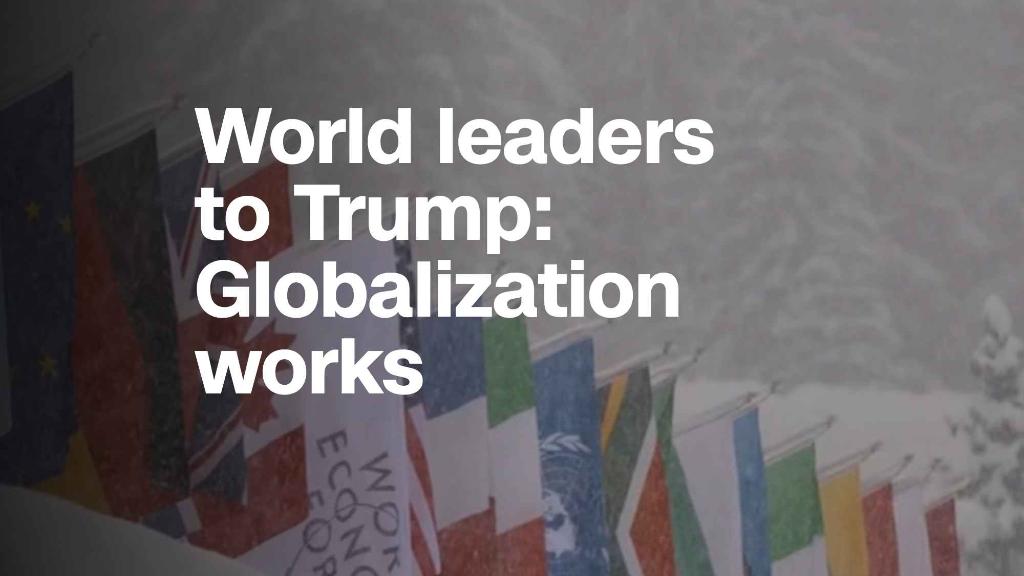 South Korea has filed a complaint with the World Trade Organization over new Trump administration tariffs on imported washing machines.
"Korea considers these measures to be inconsistent with the United States' obligations," said the complaint filed with the WTO in Geneva, Switzerland, on Wednesday.
The new tariffs, which begin at 20% on large residential washing machines, are expected to hurt South Korean manufacturers Samsung (SSNLF) and LG.
The decision by Seoul to dispute the tariffs, which was expected, is the latest sign of rising tension between the United States and key trading partners, including some of its closet allies.
China has joined South Korea in condemning the tariffs, which include new restrictions on imported solar panels.
Arriving at the World Economic Forum in Davos, Switzerland on Thursday, President Trump told CNN's Nic Robertson that he came with a message of "peace and prosperity."
But some analysts worry that the tariffs may be a harbinger of more trade restrictions, and U.S. officials have hinted there's more to come.
"Many countries are very good at the rhetoric of free trade, but actually practice extreme protectionism," Commerce Sec. Wilbur Ross told reporters on Wednesday. "That is a problem with which the president is quite determined to deal."
Speaking in Davos, Ross said the next trade challenge to China would be over new technologies.
Trump also has less than 90 days to decide whether to apply tariffs on imports of steel and aluminum, and has threatened to withdraw the U.S. from NAFTA if he's unhappy with the outcome of talks about revising the pact with Canada and Mexico.
Related: Team Trump talks taxes in Davos
Trump administration officials have sought to defend the new tariffs in Davos, where the crowd of central bankers, government officials and finance titans overwhelmingly favor free trade.
Ross told attendees on Wednesday that the tariffs should not have come as a surprise, and he denied that the U.S. was seeking to erect a major wave of new trade barriers.
"We would like to be the leader in making the world trade system more fair, and more equitable to all of the participants," Ross said. "It's not a lack of leadership.
Related: Europe tells Trump that protectionism won't work
That message has been met with skepticism in Davos, where prominent business leaders and politicians have defended globalization and free trade.
"We think that shutting ourselves off from the rest of the world, isolating ourselves will not lead us into a good future. Protectionism is not the answer," German Chancellor Angela Merkel said Wednesday.
It was a sentiment echoed by Christine Lagarde, managing director of the International Monetary Fund, who said that less trade would hamper growth.
"Any measure that would try to slow down trade ... would be of concern," she said Thursday.