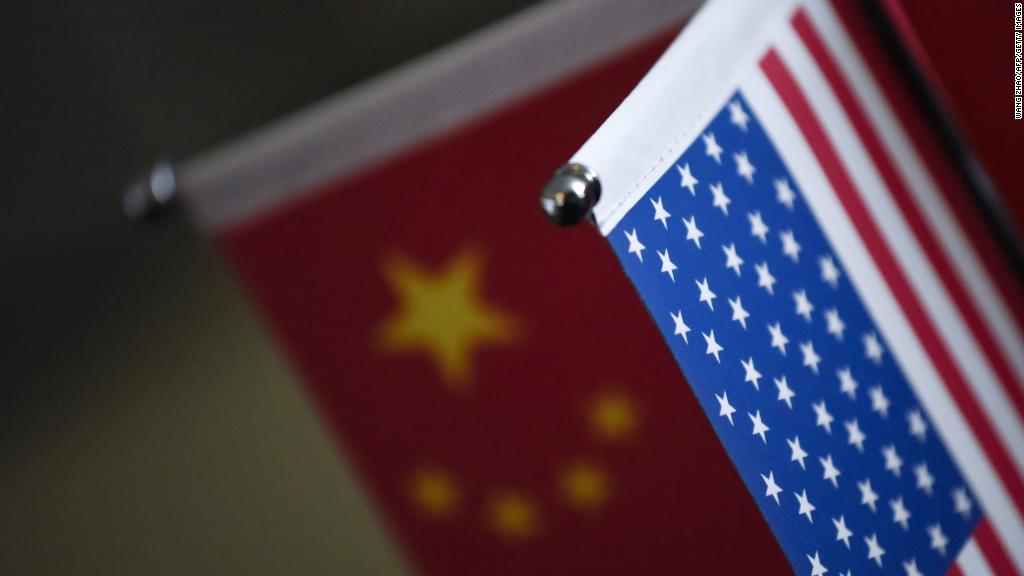 A top Chinese wind turbine maker has been found guilty in the U.S. of stealing trade secrets -- an act that "nearly destroyed" an American tech firm, according to prosecutors.
Beijing-based Sinovel broke the law in its efforts to obtain software developed by the U.S. company, AMSC, to manage the flow of electricity from wind turbines into electrical grids, they said.
"Sinovel nearly destroyed an American company by stealing its intellectual property," Assistant Attorney General John Cronan said in a statement Wednesday following the verdict.
The conviction comes at a sensitive time for business relations between the U.S. and China. President Trump on Monday slapped tariffs on imports of solar panels, a big Chinese industry. His administration is also investigating Chinese practices that result in the illegal transfer of U.S. commercial secrets.
Related: Did Trump just start a trade war with China?
The Chinese company said in a statement that it's "taking measures to protect the company's interests, and will turn to legal means to safeguard the company's legal rights and protect the rights of its minority holders."
Its shares dropped nearly 4% in Shanghai on Thursday following the guilty verdict from a jury in Wisconsin.
Related: China is crushing the U.S. in renewable energy
Back in March 2011, the Chinese company ordered $800 million worth of AMSC (AMSC) products and services. Instead of honoring the contract, prosecutors say Sinovel immediately conspired to steal AMSC's copyrighted information and trade secrets.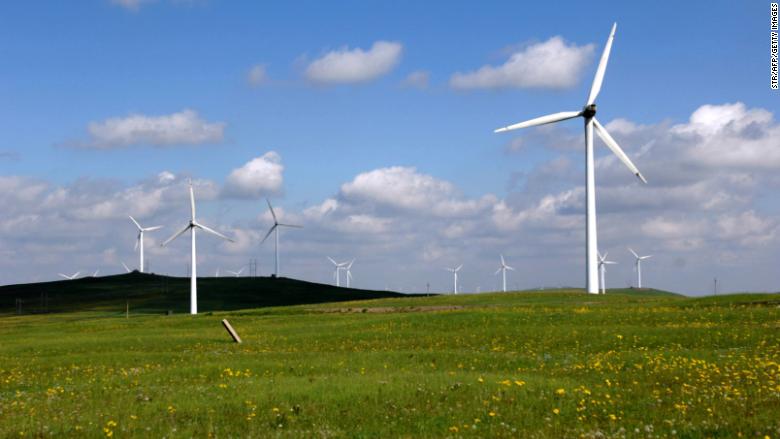 Two Sinovel employees then convinced an AMSC employee to secretly download source code from an AMSC computer. Sinovel used the technology to produce new wind turbines and to retrofit existing ones with the U.S. company's technology. It then refused to pay the $800 million it owed AMSC.
Following the theft, the value of AMSC's assets fell by more than $1 billion and almost 700 jobs were lost, according to evidence presented at the trial.
Related: How China squeezes tech secrets from U.S. companies
Sinovel was convicted of conspiracy to commit trade secret theft, theft of trade secrets and wire fraud. It could face billions of dollars in penalties. Sentencing is set for June 4.
The verdict "sends a strong and clear message that the theft of ideas and ingenuity is not a business dispute; it's a crime and will be prosecuted as such," U.S. Attorney Scott Blader said in the statement. "Sinovel's illegal actions caused devastating harm to AMSC."
-- Serenitie Wang contributed to this report.