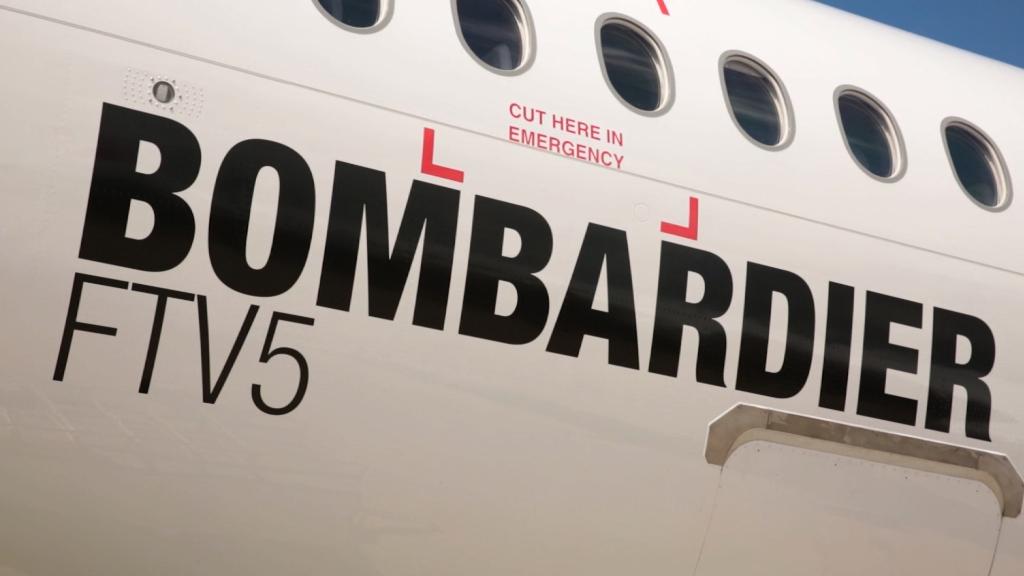 Canadian plane maker
Bombardier

(BDRAF) scored a huge win in its ongoing trade dispute with Boeing.

The U.S. International Trade Commission voted unanimously Friday that Boeing (BA)was not harmed by Bombardier and its all-new C Series jet.

The vote effectively shelves two tariffs, totaling nearly 300%, that the U.S. Commerce Department wanted to impose on Bombardier.

Boeing, the American aerospace giant, claims Canada's Bombardier unfairly benefited from government bailout subsidies. Boeing says those funds allowed Bombardier to sell its new C Series airliner to Delta Air Lines (DAL) at "absurdly low prices" in violation of U.S. trade rules.

Delta in 2016 ordered up to 125 of the 110-seat C Series jets. Deliveries were expected to begin in spring 2018, but those plans are in question pending the outcome of the case.

While Boeing's claims of harm come as the Trump administration strikes an aggressive posture on trade, the ITC's appointees were all chosen by either Presidents Barack Obama or George W. Bush.

Boeing in a statement said it was "disappointed that the International Trade Commission did not recognize the harm that Boeing has suffered from the billions of dollars in illegal government subsidies that the Department of Commerce found Bombardier received and used to dump aircraft in the U.S. small single-aisle airplane market."

"While we disagree with the ITC's conclusion today, we will review the Commission's more detailed opinions in full as they are released in the coming days," it said.

Boeing can appeal the case to either the Court of International Trade, part of the U.S. Federal Court System, or to a review panel organized under the NAFTA.

Bombardier shares jumped more than 15% after the ruling. Boeing shares were little changed, up 13 cents or .04% to $343.22.

The transatlantic trade disputed ensnared the U.S., Canada and the United Kingdom, where the C Series wings are built.

Chrystia Freeland, Canada's Minister of Foreign Affairs said in a statement that, "We are very pleased with today's vote by the ITC, which confirms Canada's position that Boeing is not commercially threatened by Bombardier's C Series aircraft."

Freeland also signaled a desire to mend the strained cross-border relations.

"Moreover, Canada-United States trade is important to the prosperity of both our countries. This decision will support well-paying middle-class jobs on both sides of the border," she said.

U.K. Prime Minister Theresa May tweeted that she "welcomed this decision, which is good news for British industry."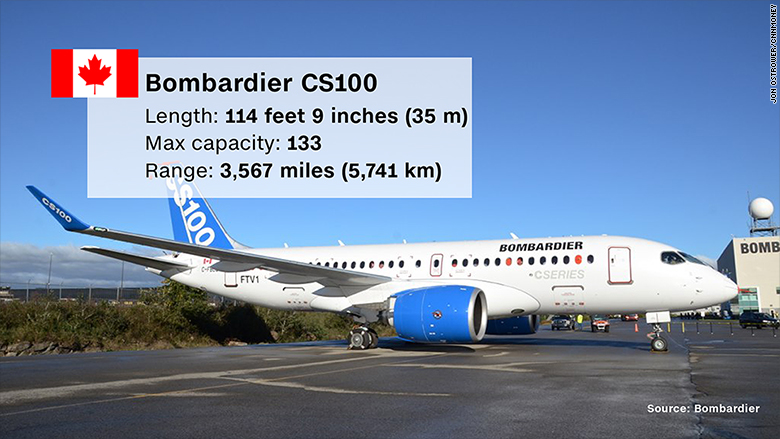 The trade case, which was filed in April, has reshaped the commercial aerospace landscape.
The dispute forced Bombardier into the arms of Boeing's chief rival Airbus. Bombardier and the European aerospace giant announced plans in October to give 50.01% control of the C Series program to Airbus as part of a strategic tie up.
The chief executives of Bombardier and Airbus were meeting Friday in Montreal to discuss the integration of the two plane makers.
Bombardier hailed the unanimous vote. "With this matter behind us, we are moving full speed ahead with finalizing our partnership with Airbus. Integration planning is going well and we look forward to delivering the C Series to the U.S. market," the company said in a statement.
This plane may vastly improve flying in the U.S., if it doesn't first start a trade war
As part of that deal, Airbus is planning to open a new assembly line for the C Series jet in Mobile, Alabama, where it builds A320 family aircraft for its U.S. customers.
Delta's Chief Executive said the airline has previously said the company had no intention of paying the 300% tariff on its new jetliners.
Delta in a statement said it is "pleased by the ITC's ruling rejecting Boeing's anticompetitive attempt to deny U.S. airlines and the U.S. traveling public access to the state-of-the-art 110-seat CS100 aircraft when Boeing offers no viable alternative."
Delta argued that it wasn't interested in Boeing's smallest jet, the 737 Max 7, and the U.S. plane maker had offered it used Brazilian regional jets. Delta in December also selected AIrbus over Boeing for an order of up to 200 new single-aisle jets.
Subsequently, Boeing and Brazil's Embraer confirmed they were in merger talks last month, part of a longstanding courtship between the pair that dates back decades.
The dispute has strained relations between Boeing and Canada. The Canadian government last month decided to purchase used F/A-18 Hornet fighters from Australia rather than buy 18 new Boeing Super Hornets. Canadian Prime Minister Justin Trudeau had threatened to nix the proposed $5.23 billion deal with Boeing as long as the trade case continued.