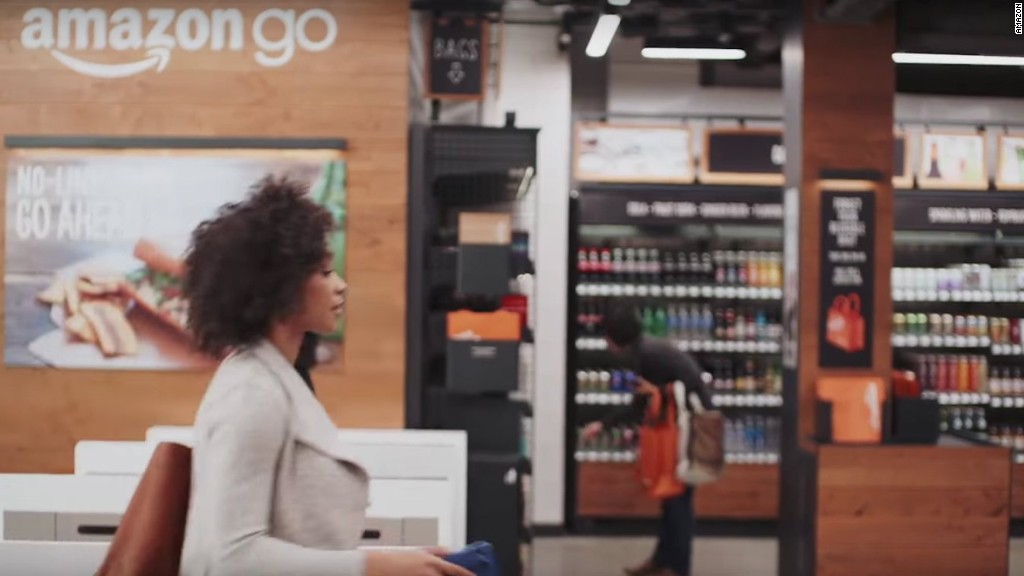 The Spheres, Amazon's trio of steel-and-glass greenhouses crammed with more that 400 different plant species, will officially open on Monday
While Amazon (AMZN) has been conducting a public search for its next headquarters, the company was also putting the finishing touches on its original home base in downtown Seattle.
The Spheres reach up to 90-feet tall and sit at the base of the company's "Day 1" skyscraper, which is part of its new campus. The lush gardens are next to one of the company's two dog parks, where the 2,000 dogs registered to attend work with employees can fit in a quick run.
The Spheres took five years to design, construct and plant. Designed by architecture firm NBBJ, the three steel-and-glass interconnected greenhouses are crammed with more that 400 different plant species from around the world. There is a towering 60-foot living wall, carnivorous plants, a giant nest for humans, and a cafeteria. The Spheres use heat generated from an Amazon data center to help maintain the 72-degree Fahrenheit temperature for the 40,000 plants.
Related: Inside Amazon Go: the store of the future
The building was designed primarily as a space for employees to wander, think or hold meetings. There are some publicly accessible areas including retail spaces, which don't contain stores yet. Any non-employee can learn about the space in The Spheres Discovery Exhibit. The exhibit opens Tuesday, but advance reservations are required.
Amazon is the largest private employer in Seattle but needs to attract even more top talent as it grows, often from areas like Silicon Valley.
Other technology companies have used elaborate corporate campuses as a selling point for prospective employees. Google has its college-like Googleplex, Apple is moving into its spaceship campus, and Facebook's new Frank Gehry office has a sprawling park on the roof.