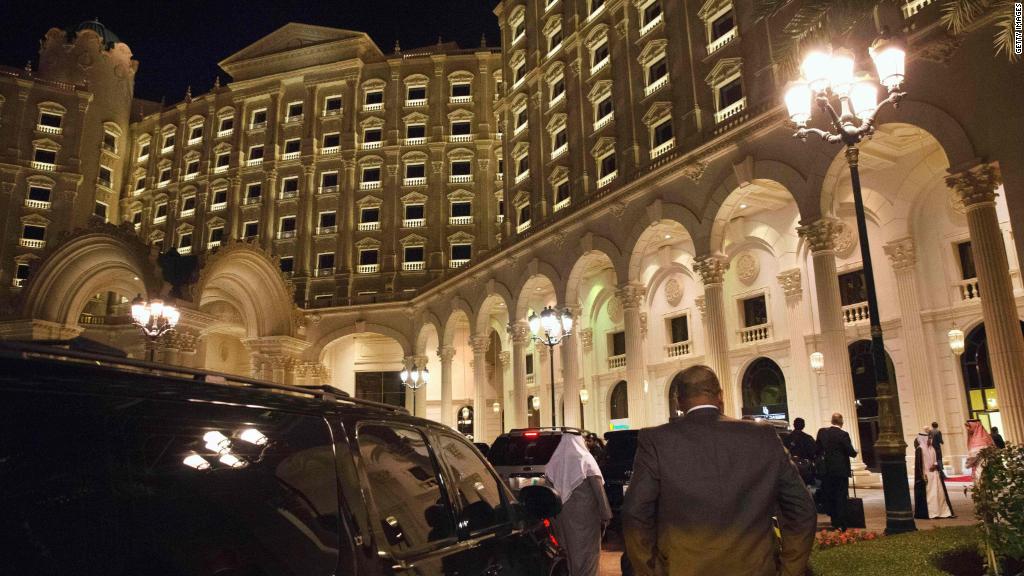 Saudi Arabia is winding down a spectacular crackdown into alleged corruption after agreeing to release one of its highest profile suspects and recovering billions of dollars in cash and much more in real estate.
Prince Alwaleed bin Talal, a billionaire global investor with stakes in Citigroup (C), Twitter (TWTR) and Apple (AAPL), was released on Saturday. The conditions of his freedom are unclear, and the country's ministry of information said it would not comment on his situation.
In a surprise move in November, Saudi authorities arrested dozens of royals, businessmen and senior government officials and held many of them at the lavish Ritz-Carlton hotel in Riyadh.
"We are at a very final stage of the Ritz-Carlton situation. Hopefully it's going to be days before the hotel opens up," Economy Minister Mohammed Al-Tuwaijri told CNNMoney's emerging markets editor John Defterios.
The 5-star hotel is taking online reservations from February 14.
Alwaleed's detention, and the crackdown as a whole, rattled investors.
Just days earlier, the hotel had hosted a conference dubbed 'Davos in the Desert' where 3,500 business leaders and government officials met to discuss the kingdom's ambitious Vision 2030 plan to diversify away from oil.
Related: 6 ways life in Saudi Arabia will change in 2018
Now the Saudi government is preparing a roadshow starting in February to explain the episode in the hope of encouraging investors to commit cash in support of the economic transformation.
"We will be talking to investors, regulators and whoever is interested in our plan and Vision 2030," Al-Tuwaijri said. "It's more clarity about the process, the governance around it. Why it's being done and how it's being done."
Other suspects were released earlier after agreeing to settlements including the exchange of assets and cash. Authorities said those who don't settle will face trial.
Alwaleed told Reuters on Saturday that there were "no charges" against him and that he was in discussions with the government. His company, Kingdom Holding did not respond to requests for comment.
Shares in Kingdom Holding soared 10% on trading on Sunday, reversing almost all the losses posted since Alwaleed's detention in November.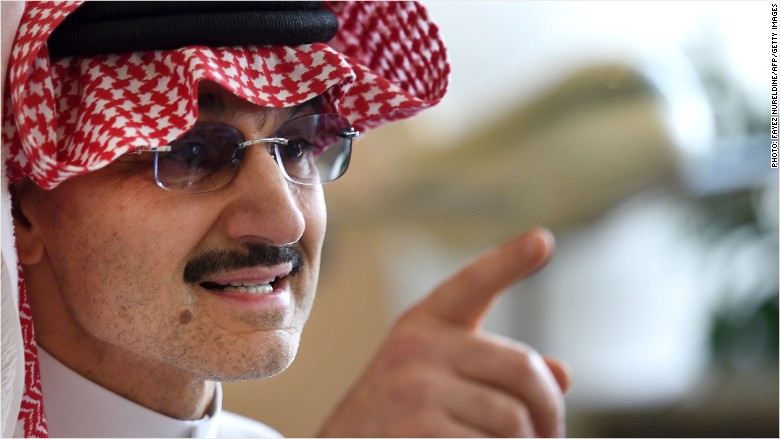 Related: Saudi Arabia ends 35-year ban on movie theaters
Saudi Arabia said in November that corrupt practices by Saudi royals and officials have cost the kingdom at least $100 billion over decades and it planned to recover that amount.
Al-Tuwaijri said that target was "realistic."
"But most of these assets will be in some form of illiquid assets -- real estate, structured instruments and so on and so forth. It will take its course to recover," Al-Tuwaijri added.
Finance Minister Mohammed Al Jadaan said last week that the government had already recovered some cash and plans to use some of it to fund handouts for the 70% of Saudi nationals who are state employees.
A senior Saudi official told CNN that the government had also seized 1.4 billion square meters of land.