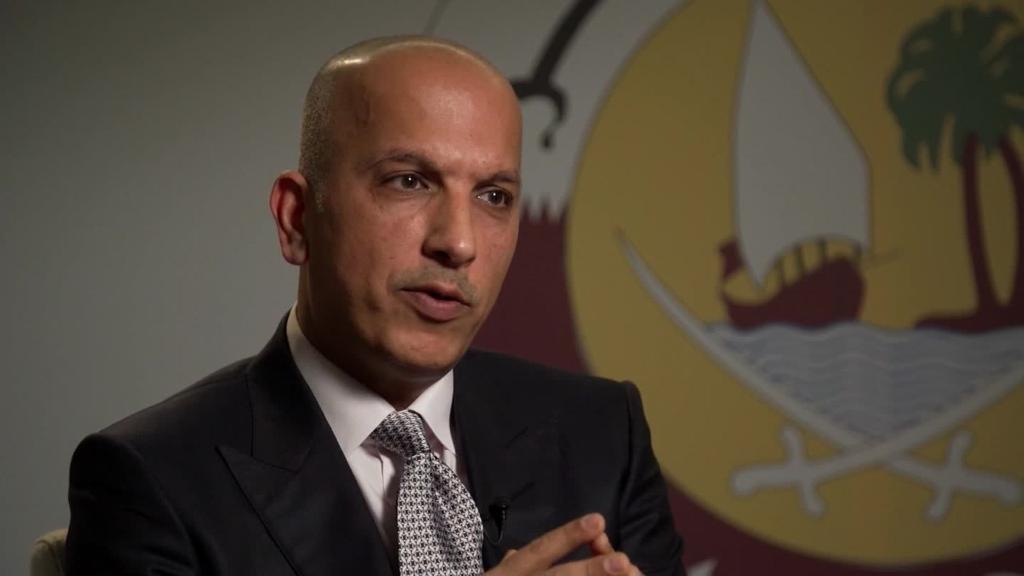 For years, the big American airlines have accused Qatar Airways, Etihad and Emirates of taking billions of dollars in government subsidies and gaining an unfair advantage.
Now, they're cheering an agreement between the U.S. and Qatar that they say will create a level playing field.
Following a meeting with Qatari officials in Washington this week, the U.S. State Department said Tuesday that Qatar had agreed to match American levels of financial transparency.
Airlines in both countries should "issue public annual reports with financial statements audited externally in accordance with internationally-recognized accounting standards, to the extent they are not already doing so," the State Department said in a statement.
"Within two years, those airlines should publicly disclose significant new transactions with state-owned enterprises and take steps to ensure that such transactions are based on commercial terms," it added.
United, (UAL) Delta (DAL) and American Airlines (AAL) have long called for the U.S. government to review Open Skies agreements that allow Gulf carriers to fly freely from the United Arab Emirates and Qatar to any U.S. destination.
They say Qatar Airways, Emirates and Etihad have benefited from subsidies worth $50 billion. The Gulf carriers have always denied the accusation.
The Qatari government said in a statement that the deal "brings mutual benefit to Americans, Qataris, and international travelers who rely on Doha as a global hub" and "strengthens the U.S.-Qatar aviation relationship."
But it didn't provide any details on the substance of the agreement.
Related: Delta flies into China trouble over Tibet and Taiwan
The big U.S. carriers welcomed the news.
"The administration's actions... thoughtfully address the illegal subsidies received by Qatar Airways, and most importantly, support American workers and closer to home," American Airlines CEO Doug Parker said in a statement.
Qatar Airways declined to comment. The carrier already releases annual consolidated financial statements audited by EY.
Qatar Airways flies directly from Doha to 10 U.S. destinations. Last year, it was interested in purchasing 10% of American Airlines but a month later ditched the plans.
Experts say there's lots of potential for Qatar Airways to grow in the U.S.
"Despite Qatar Airways' already large presence in the US, [it] could be much bigger. It has a large South Asian network to feed to the U.S. via its Doha hub," said Will Horton, senior analyst for North Asia & the Middle East at CAPA-Centre for Aviation. "The announcement may reduce tensions as Qatar grows," he added.
Related: Airbus A380: Will $16B Emirates order save the superjumbo?
Qatar's reported pledge on transparency comes as it bolsters its economic defenses against a boycott by the UAE and other countries in the Gulf.
The UAE, together with Saudi Arabia, Bahrain and Egypt, cut all diplomatic and transport links with Qatar last year, accusing Doha of funding terrorism and destabilizing the Middle East. Qatar strenuously denies those claims.
Qatar's finance minister, Ali Shareef Al Emadi told CNNMoney last week that the embargo wouldn't stop the country's national carrier from growing.
With Qatar having struck a deal, the UAE airlines may now find themselves more exposed to U.S. pressure.
Delta CEO Ed Bastian said he would continue working to end "harmful trade violations" by Emirates and Etihad.
"Talks with the UAE are likely more complex," said Horton. "The two airlines and their shareholders may have different views on how to liaise with the U.S."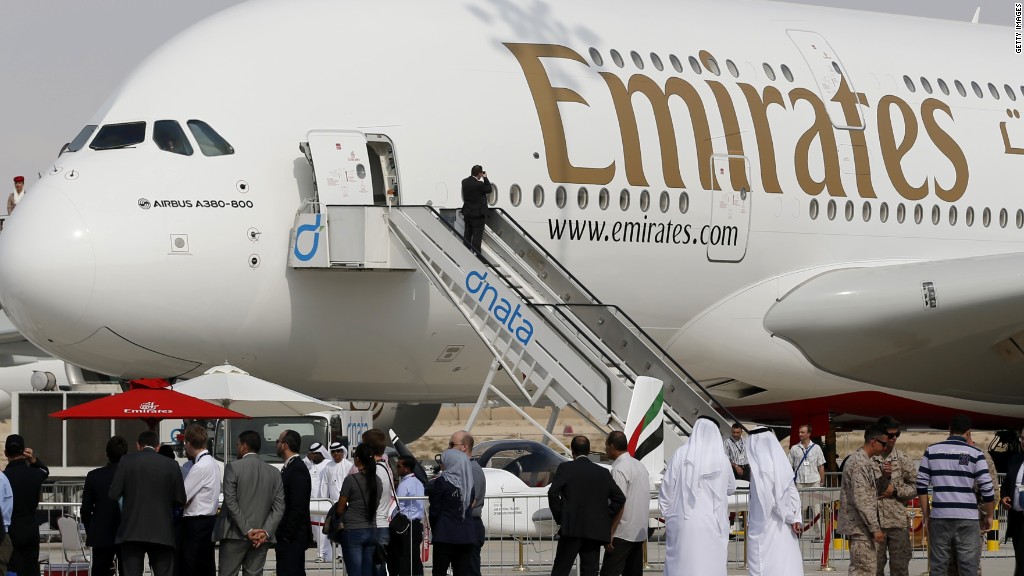 Emirates and Etihad both declined to comment.
Emirates chairman Sheikh Ahmed Al Maktoum told CNNMoney last year that his airline supports more than 1 million jobs in the U.S. through its purchases of Boeing (BA) aircraft and repair and maintenance deals with GE (GE).