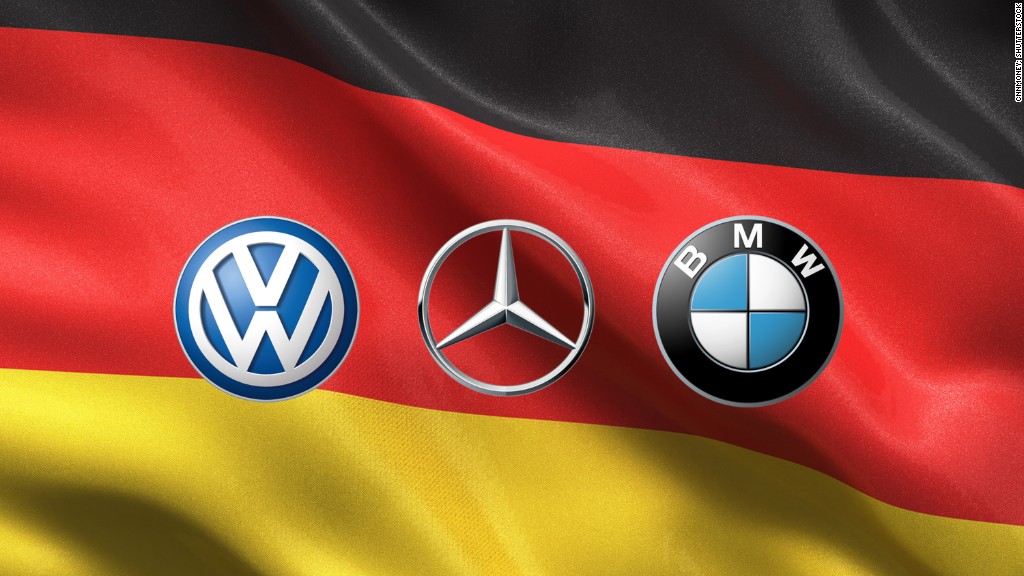 German automakers sought Wednesday to limit the fallout from revelations that they funded experiments that exposed monkeys to diesel fumes.
Daimler confirmed that it had suspended an employee. BMW said it had relieved an employee of his duties, at his own request, while the issue is being investigated.
Both companies said the employees in question had worked with the industry institute that had commissioned the tests on primates. The employees were not named.
Volkswagen suspended its chief lobbyist Thomas Steg on Tuesday.
"We are currently in the process of investigating the work ... and drawing all the necessary consequences," Matthias Mueller, CEO of Volkswagen Group, said in a statement on Tuesday.
The carmakers acknowledged Monday that they financed a 2014 study in which caged monkeys were forced to inhale fumes from a diesel Beetle.
The New York Times first reported on the study last week. The tests are also mentioned in the premier episode of the Netflix documentary series "Dirty Money."
The study was part of an attempt to prove that new diesel engines were cleaner than their predecessors. The test vehicle was rigged to reduce emissions, part of a much bigger scandal that would later cost Volkswagen tens of billions.
The monkeys used in the study were exposed to fumes for several hours, before being subjected to medical tests.
The research was commissioned by the European Research Group on Environment and Health in the Transport Sector (EUGT), an institute established by Volkswagen (VLKAF), Daimler (DDAIF), BMW (BMWYY) and parts supplier Bosch.
Tests were conducted by the Lovelace Respiratory Research Institute, which is based in New Mexico. Volkswagen said the project was "not completed or published" before the EUGT was dissolved in June 2017.
Related: Monkeys were used to test diesel fumes, German carmakers say
The German government joined animal rights groups in condemning the tests on Monday.
'These tests ... are in no ethical way justifiable and they raise many critical questions about those who are behind the tests," said Steffen Seibert, a spokesman for German Chancellor Angela Merkel.
Hans Dieter Pötsch, chairman of Volkswagen's supervisory board, said Monday that he would "do everything possible to ensure that this matter is investigated in detail."
"Whoever is responsible for this must of course be held accountable," he added.
Daimler said it was "appalled by the nature and extent of the studies and their implementation." BMW said it would conduct an internal investigation, and distanced itself from the tests.
Steg has been working for Volkswagen since 2012. He previously served as deputy spokesperson for the German government under Chancellor Gerhard Schroeder.