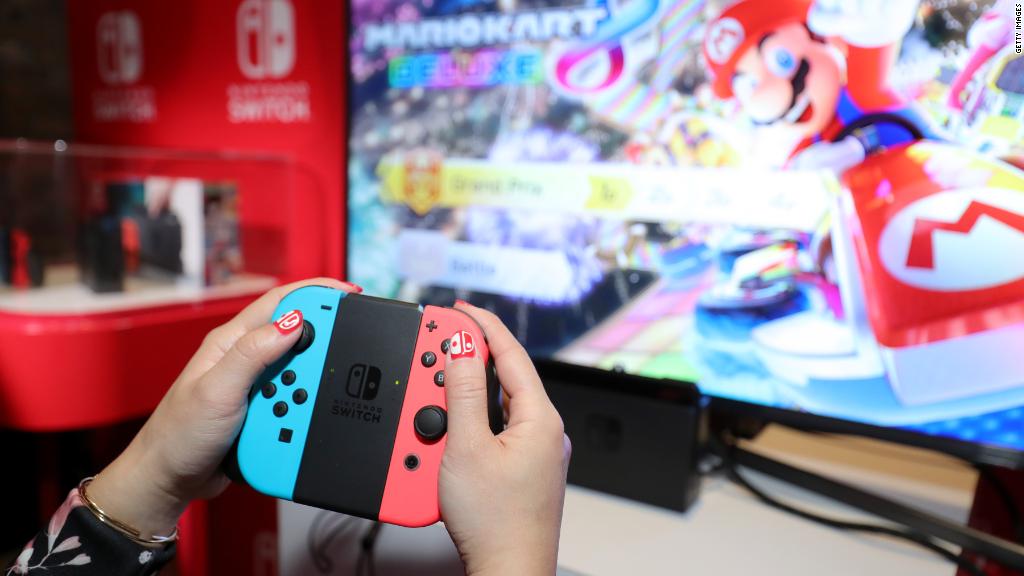 The Force isn't strong with Electronic Arts. But investors don't seem to mind.
Sales of the company's "Star Wars Battlefront II" game were disappointing in the most recent quarter. But the stock surged 7% anyway, extending an epic run.
The company's FIFA and Madden NFL sports games and Battlefield first-person-shooter franchise have been big hits on PCs, mobile devices and, of course, popular consoles made by Sony (SNE), Microsoft (MSFT) and Nintendo (NTDOY).
Electronic Arts (EA) stock is up more than 20% for the year and more than 700% in five years. It's at an all-time high.
EA isn't the only game company doing well. The entire industry is thriving. Activision Blizzard's (ATVI) stock is up 16% already in 2018 and has jumped nearly 550% in the past five years. Take-Two Interactive (TTWO) is up nearly 15% this year and an astonishing 940% in the past five years.
To put that in perspective, the Nasdaq is up "just" 136% in the past five years. The big video game stocks have beaten Apple (AAPL), Amazon (AMZN), Facebook (FB) and Google owner Alphabet (GOOGL).
Besides making the games, the companies make money from so-called loot boxes -- in-game purchases for new characters and features that enhance the games.
But loot boxes have been controversial. Some gamers have reportedly spent thousands of dollars or more on added features. Critics have likened it to gambling addiction.
EA in particular has come under fire for using loot boxes in the latest "Star Wars" game, partly because it's so popular and partly because people already pay for the game itself. The company removed them following an uproar.
Related: The new Star Wars video game is under attack
During a conference call with analysts Wednesday, EA CEO Andrew Wilson said the loot box backlash was a "learning opportunity" and that the company would be more careful in the future.
"We never intended to build an experience that could be seen as unfair or lacking clear progression, so we removed the feature that was taking away from what fans were telling us was otherwise a great game," Wilson said.
But EA chief financial officer Blake Jorgensen defended the use of loot boxes in other games and strongly suggested they aren't going away.
"We do not believe that loot boxes and similar mechanics are a form of gambling," Jorgensen told analysts. "I think there are plenty of governments around the world that have agreed with us on that. And it's not just us, it's the entire industry."
To that end, Jefferies analyst Timothy O'Shea said in a report Wednesday that he was pleased to see solid growth in microtransactions for the company's FIFA franchise.
O'Shea expects that to continue this year. Soccer games could get a boost from the World Cup this summer. After the earnings release, he upgraded his price target to $150 -- nearly 20% higher than where the stock is trading now.