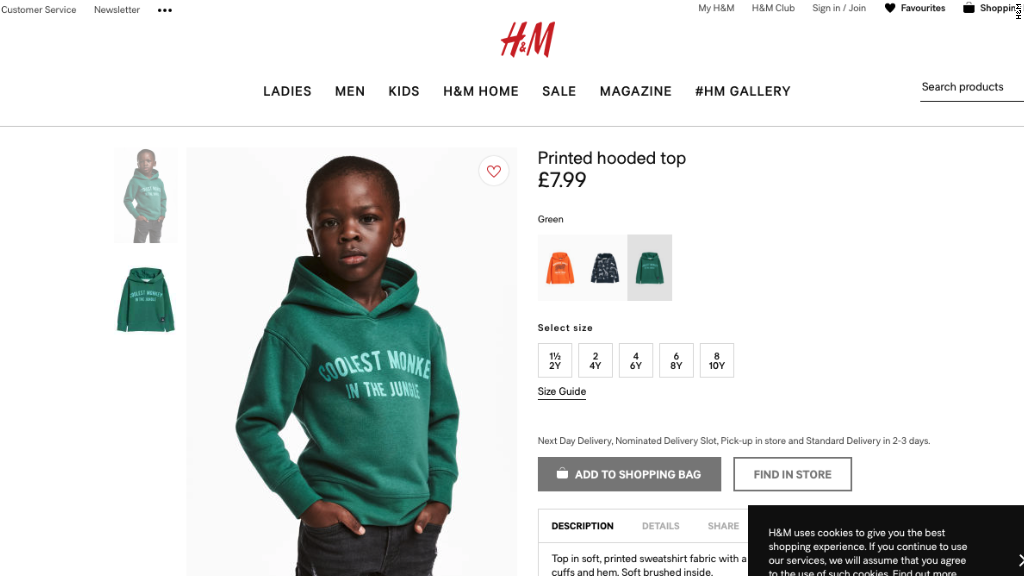 H&M is betting big on China as it races to catch up to more nimble online competitors.
The world's second largest fashion retailer acknowledged Wednesday that it's struggling to keep pace with evolving shopping habits that have depressed sales in its physical stores.
H&M (HMRZF) shares dropped over 7% in Sweden after the company said that sales grew 4% in 2017, but profit after taxes slumped 13%.
CEO Karl-Johan Persson said in a statement that the fashion industry is "changing fast."
"At the heart of the transformation is digitalization, and it is driving the need to transform and rethink faster and faster," he said.
H&M currently has an online presence in 43 markets, but physical stores in 69.
The company is now hoping to make inroads in China, where it will launch a store on Tmall in March. Alibaba's (BABA) retail platform is one of the biggest in Asia, with the potential to reach hundreds of millions of customers.
H&M said Wednesday that it also plans to open digital stores this year in India, Saudi Arabia and the United Arab Emirates.
Related: H&M apologizes for using black child to sell 'coolest monkey' top
"While H&M was once a pioneer it now looks like the company has failed to keep up," said Pedro Aguilar, an analyst at market research firm Euromonitor International.
He said younger, more agile fashion companies like ASOS and boohoo have managed to deliver a much better online customer experience.
Euromonitor data show that 16% of global apparel and footwear sales were generated online in 2017. In Asia Pacific, a key market for H&M, the figure was 21%.