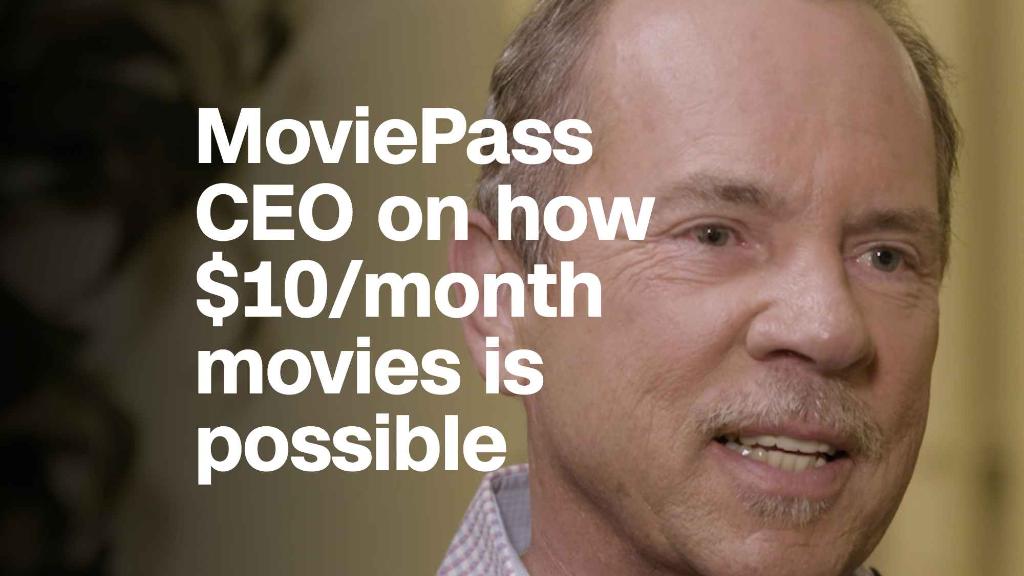 I went to the movies eight times last month to watch a slate of critically acclaimed films ahead of awards season: "Darkest Hour," "Phantom Thread," "The Shape of Water," "Molly's Game," "I, Tonya," "Call Me By Your Name," "The Post" and yes, even "The Greatest Showman."
As a New York resident typically subjected to sky-high ticket prices, my eight trips to the movies should have cost me roughly $120. But thanks to a little red card in my wallet and an app on my iPhone, I have virtually unlimited access to many of the latest titles for just $10 a month.
The company behind this deep discount is MoviePass, a subscription service billed by some as the "Netflix of theaters" that is trying to bring consumers back to the theaters, which has been dogged by sagging ticket sales in recent years.
MoviePass lowered its monthly subscription fee recently, which is a boon to moviegoers, but the company has a few wrinkles to iron out in order to cater to a subscription base that is growing at a breakneck speed.
"MoviePass is kind of a movie insurance program," Mitch Lowe, MoviePass' CEO said in a sit-down interview with CNNMoney earlier this month.
The average cost of a movie ticket across the country is roughly $9, according to the trade organization, National Association of Theatre Owners. If you see two movies a month using MoviePass, you save about $8. And the more movies you see, the more money you save.
The company introduced a flat rate of $9.95 a month fee in August. Before that, the monthly fee ranged from $15 to $50. Subscription sign-up passed the 1.5 million mark earlier this month, adding around 500,000 users in less than a month. MoviePass lowered its fee after data analytics firm Helios and Matheson (HMNY) bought a majority stake.
The service allows users to watch one movie per day using the app to locate theaters and find showtimes. MoviePass loads the cost of the ticket into a debit card, which moviegoers use for payment.
Lowe said the company is buying one in every 35 tickets sold in the country. The shockingly low subscription fee and the convenience factor is prompting some to wonder how sustainable is MoviePass' business model.
"Our service is really low because we are going to use our understanding of you as a customer to be able to give you relevant suggestions that you might find valuable in your life," he said. "We might say there's a great restaurant across the street from the movie. If you go over there and show them your card, you're going to get a free appetizer."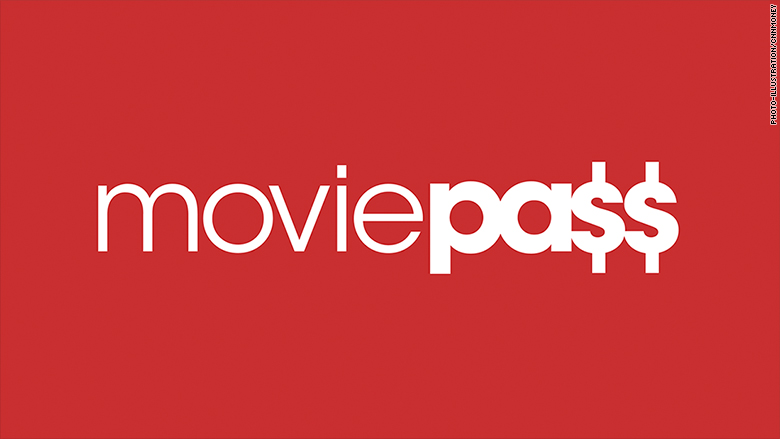 Related: Can MoviePass be the Netflix of theaters?
In other words, Lowe said, MoviePass is selling user data to third parties to make money.
Using customers data does raise privacy concerns, but Lowe believes that it's the price of admission to the company's bargain deal.
"You know we're going to give you an amazing deal," he said. "But we're also going to use that data too to make money off of things that we think you'll love to buy."
The MoviePass app is unstable and customer service support is unreliable because they were not ready for the spike in subscription, but the company is investing in these areas to make improvements, Lowe said.
With movie attendance stagnating in recent years, a service like MoviePass sounds like something that major theaters chains would seem to support. Yet, soon after MoviePass dropped its prices in August, AMC Theaters released a scathing statement saying, "That price level is unsustainable and only sets up consumers for ultimate disappointment down the road if or when the product can no longer be fulfilled."
Lowe says theaters benefit from increased foot traffic to smaller films and to concession stands.
"Our customers are going twice as often as they did before," he said. "More importantly, the films they're going to are the small films that have lots of empty seats. They're not using it to go to 'Star Wars.' More often you're going to see 'Lady Bird' and 'Greatest Showman' and all those films that really need a boost."
Due to the contentious relationship with AMC, MoviePass is still trying to prove its worth to the mega-chain while charting its next steps. It recently decided to pull its service from ten high-traffic AMC theaters, and announced that it will start to acquire partial ownership of some smaller films. It also plans to expand to smaller markets and add new packages.