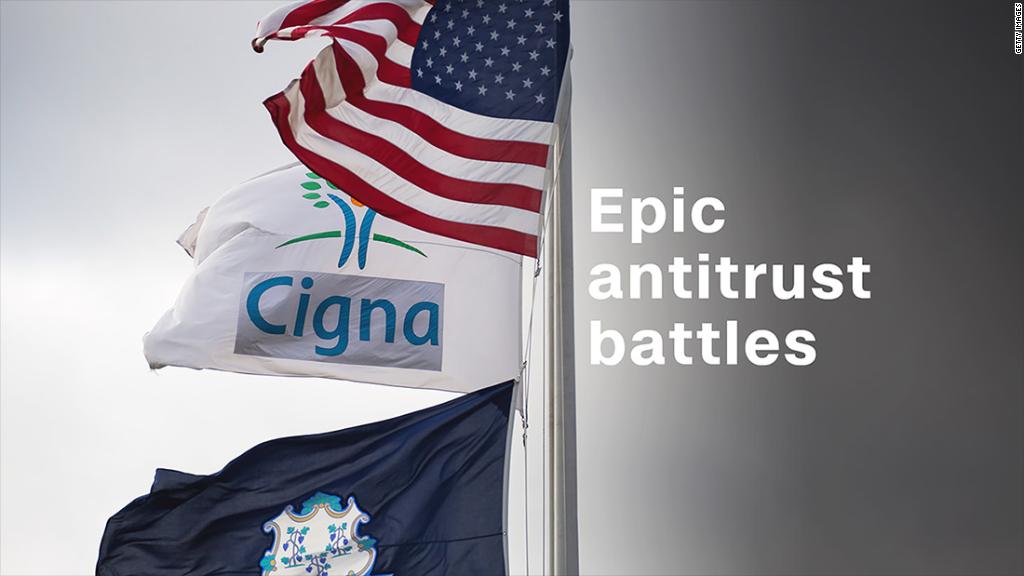 The nation's largest poultry producers are accused of driving up chicken prices in two separate federal lawsuits.
The suits were filed by Sysco (SYY) and US Foods (USFD), two major food distributors that buy chicken and other food products that they sell to grocery stores, restaurants and other consumers.
They accuse 17 different companies, including Tyson, Pilgrim's Pride, Koch Foods and Perdue, of working together to both restrict the supply of chickens being raised and also to manipulate an index of chicken prices used by the industry. The suits allege the conspiracy went on from 2008 through at least late 2016.
Related: Bumble Bee agrees to plead guilty in tuna price fixing scheme
The 17 defendant companies named in the suits together control about 90% of the wholesale chicken market, according to the suits, with Tyson and Pilgrim's Pride alone controlling about 40% of the market. Both of those companies issued statements denying the allegation in the suits.
"Pilgrim's believes the case is completely without merit. We look forward to defending our interests through the appropriate legal process," that company's statement said. Koch Foods could not be reached for comment and Perdue declined to comment.
The suits by Sysco and US Foods follows similar suits filed by the two companies earlier this month against the major tuna producers. Those suits charge tuna producers with a similar conspiracy to raise prices starting in 2004. Bumble Bee last year pleaded guilty to federal price-fixing charges and agreed to pay a $25 million criminal fine.
Correction: An earlier version of this story misidentified one of the defendants in the suits. The company is Koch Foods, which is not related to Koch Industries.