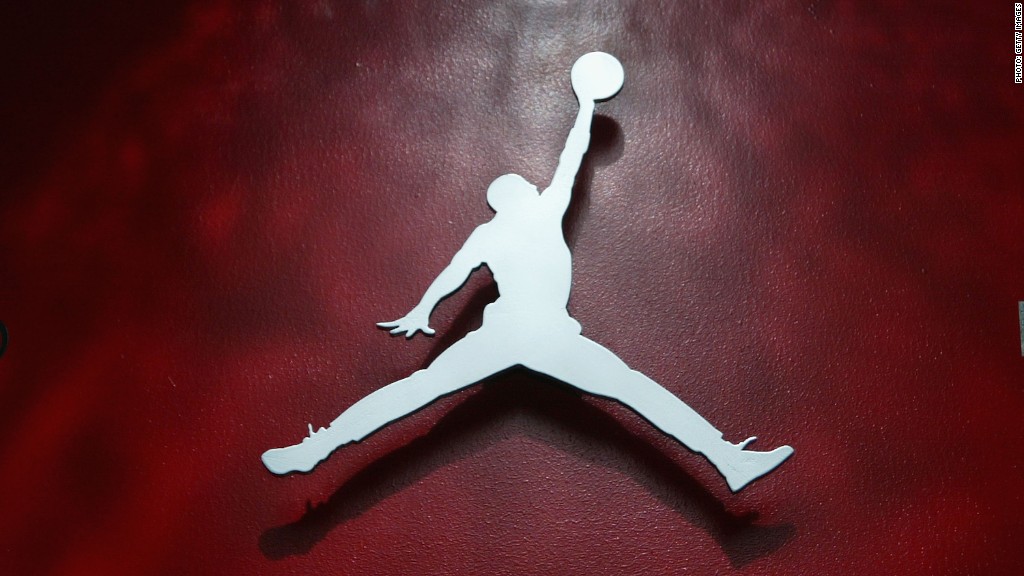 At a certain point, usually around 35, age becomes a foe of pro athletes. But somebody forgot to tell Roger Federer, Tom Brady, Serena Williams and Floyd Mayweather, who are all tops in their respective sports.
There have always been athletes that bucked the trend of decline in old age, but those were outliers, like Kareem Abdul-Jabbar who played until 42. Thanks to advancements in science, medicine, and health, more of today's top athletes are excelling beyond the typical retirement age.
They're also continuing to land major endorsement deals, proving they're just as marketable as ever. Six of the top 20 earning athletes of 2017 are over the age of 35, according to Forbes, which tracks athlete incomes.
There's good reason to sign seasoned athletes, according to Elizabeth Lindsey of the marketing agency Wasserman.
"Marketing is riskier than ever these days because everything moves so fast," she told CNNMoney. "The more you can take the risk out, the better, and older athletes are more proven. They've been called upon before so they have experience, understand the responsibility of a deal and how to act."
Federer is a prime example.
The tennis star won his 20th Grand Slam title at the Australian Open on Sunday at the age of 36. It's remarkable because he's the first man to reach this milestone, but also because he managed to resurrect his career after a knee injury.
After having surgery, he went on to win both the Australian Open and Wimbledon in 2017.
He's also scored major deals with market leaders like Nike (NKE), Mercedes-Benz, Rolex, Credit Suisse (CS), Lindt chocolates, Jura coffee and Wilson. Just last year, he signed a new deal with Barilla pasta.
Related: Roger Federer wins Australian Open and 20th major
One week after Federer's win, a 40-year-old quarterback will take the field in the Super Bowl.
New England Patriots quarterback Brady will appear in his 8th Super Bowl. Just getting to this game is a rare feat, but if he wins, which he's highly favored to do, it would be his third win in four years.
In 2017, he led his team to the biggest comeback in Super Bowl history and was named MVP for a record fourth time.
Facebook Watch, the social network's video platform, has even launched a docuseries about his battle against time.
"When I see myself out there I feel like, 'Man I still do this and I do it better than I've ever done it,'" Brady says in the trailer for the show. "So why should I stop?"
His endorsement portfolio could give Federer's a run for his money.
In 2017 Brady launched a plant-based meal kit with Purple Carrot and became the new face of Aston Martin. He's repeatedly topped the NFL Players Association's list of players with the most merchandise sales and has deals with Ugg, Tag Heuer and Foot Locker.
His sponsor, Under Armour (UA), is even planning to turn its Boston Brand House into "Brady House" ahead of Sunday's Super Bowl.
Related: Super Bowl LII tickets set to be the costliest ever
Williams, at 36, is not to be outdone.
She owns 23 Grand Slam titles and won the Australian Open in 2017 while two months pregnant. She's one of the most marketable athletes -- male or female.
She's on the February 2018 cover of Vogue and is sponsored by Gatorade, JP Morgan Chase (JPM), Berlei bras, Beats by Dre and Tempur-Pedic.
Williams is also one of Nike (NKE)'s biggest athletes. She has her own line of sportswear, and the company announced it will be naming the biggest building on its campus after her.
At 40, Mayweather took the biggest payday in boxing, reportedly more than $300 million, when he won "the money fight" against UFC fighter Conor McGregor in 2017.
He also landed a new type of partnership: He put his name to a licensing deal for the first time when he launched Mayweather Boxing and Fitness, a line of gyms.
Related: After Serena Williams gave birth, 'Everything went bad'
Lindsey said endorsement deals are obviously closely connected to athletic performance, but she noted there are lots of other factors to consider.
For example, Wasserman's proprietary system uses 200 variables to guide decisions about endorsements.
"The benefit of working with older athletes is that there's more data to pull from," Lindsey said. "There's more history, more info on their performance on the field, and how customers respond to them."