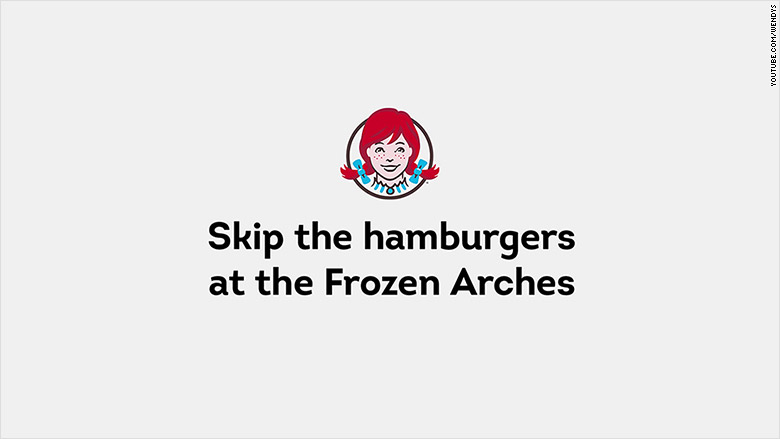 Wendy's isn't pulling punches in its upcoming Super Bowl spot, where it mocks McDonald's for its so-called "flash frozen" burgers.
"The iceberg that sank the Titanic was frozen, too," chides Wendy's in the 30 second commercial, which it unveiled on Youtube Wednesday. The ad will also run during the game on Sunday. It urges people to "Skip the hamburgers at the Frozen Arches."
Wendy's (WEN)has been hammering McDonald' (MCD)s for years, claiming that McDonald's beef is frozen, while its own beef was never frozen.
This is the scrappy attitude that Wendy's generally reserves for Twitter, where it continuously throws shade on McDonald's (MCD). It also taunts McDonald's fans, telling one customer that he should get a "McRefund."
Wendy's also goes after Burger King of Restaurant Brands International (QSR), which it has dismissed as the "frozen beef kingdom."
Now Wendy's is transferring its taunts from Twitter to TV.
"This is the first time Wendy's has directly called out a competitor in its TV advertising, however, as I'm sure you've seen, Wendy's social commentary has been fairly aggressive toward the frozen arches," said a spokeswoman for the fast-food chain.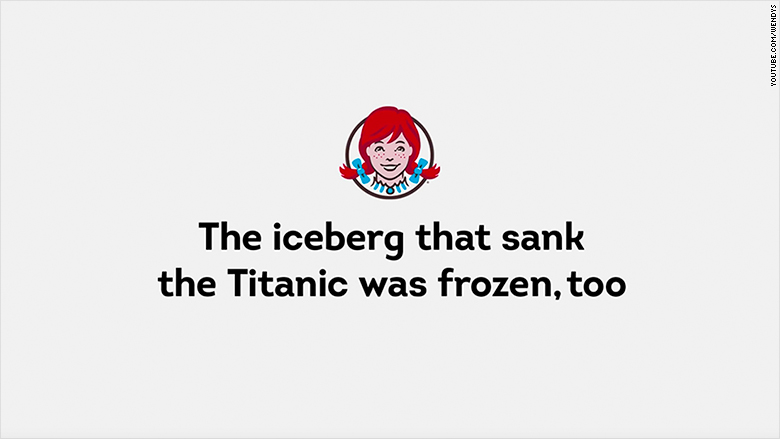 Related: A dollar menu war is coming to fast food
Wendy's didn't say how much it's paying for the ad, but NBC is charging more than $5 million for 30-second spots during the Super Bowl on Sunday, when the New England Patriots take on the Philadelphia Eagles.
McDonald's did not respond to emails from CNNMoney.