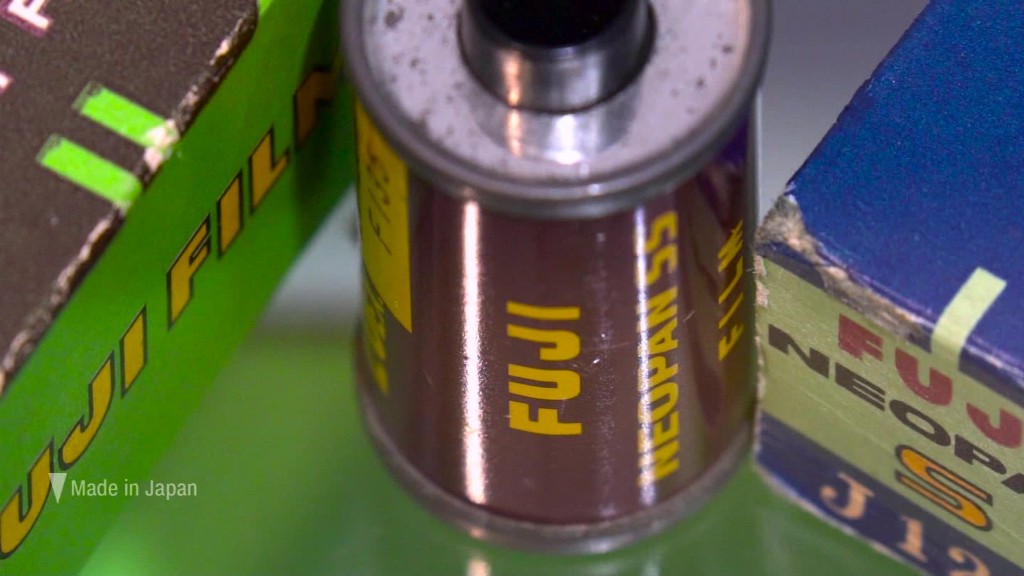 Japan's Fujifilm is taking control of Xerox and shedding 10,000 jobs at their existing joint venture in Asia.
Struggling with falling demand for copiers and printers, Xerox has agreed to merge its operations with Fuji Xerox, the joint venture that has been in business since 1962, the companies said Wednesday.
As part of the Fujifilm deal, existing Xerox shareholders will receive a cash dividend of $2.5 billion. Once the deal closes, Fujifilm (FUJIF) will control 50.1% of Fuji Xerox, with Xerox (XRX) shareholders owning the rest.
Fujifilm announced earlier Wednesday that it plans to lay off 10,000 Fuji Xerox workers.
The job cuts are part of a wider restructuring that the company is undertaking in the face of increased competition, Fujifilm said. It expects to reduce annual costs by 50 billion yen ($460 million) in the process.
"The market environment ... has grown increasingly severe," the Japanese company said in a statement.
Xerox reported a net loss of $196 million in the quarter ended December, and full year revenue fell by nearly 5%.
Xerox brand survives
Fuji Xerox sells printers, copiers, production systems and software across the Asia-Pacific region.
The new business will have a combined revenue of about $18 billion and a presence in more than 180 countries. It will keep the Xerox and Fuji Xerox brands, and have two headquarters in Connecticut and Tokyo.
The merger "will unlock significant growth and productivity opportunities," Xerox CEO Jeff Jacobson said in a statement.
Jacobson will serve as the CEO of the new Fuji Xerox entity, while Fujifilm chairman and CEO Shigetaka Komori will be chairman.