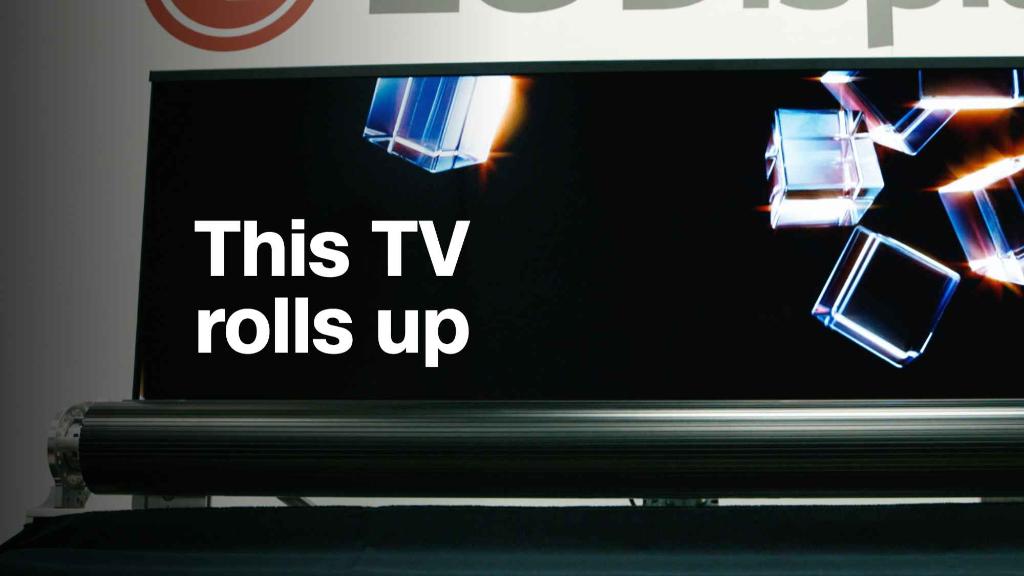 Footballs are small: 11 inches long.
If you're settling in to watch the Super Bowl with some friends, eat processed snack foods and drink domestic beer, you'll want a large, high-resolution television to get the best view of that ball. And sure, the commercials and halftime show, too.
Even if you're not a fan of contact sports, now is a good time to get a deal on a new TV. Television prices drop during the weeks before the Super Bowl with deals that can rival Black Friday discounts.
Sales of televisions and other consumer electronics tend to stagnate early in the year, says Jim Nail, an analyst with Forrester. It's a "post Christmas hangover" when people are getting their credit card bills from the holidays and tend to be more frugal, he said. But that changes for the Super Bowl.
"You can tempt them to open their wallet to get a really big, cool, 4K, latest and greatest big screen for this big game," said Nail.
According to Josh Meyers, CEO of Slickdeals, many of the TVs on sale are higher-end models that aren't included in Black Friday sales. Some companies are also eager to move out leftover holiday inventory and models to make room for the next wave of 2018 TVs.
Shopping tips
Before you drop hundreds or thousands of dollars on a new TV, make sure you know what features you really need and if a deal has any strings attached.
The Super Bowl will not be broadcast in 4K, but a 4K TV can still be a smart investment. The Winter Olympics will be broadcast in 4K and streaming services like Netflix, iTunes and Amazon Prime Video are constantly adding more 4K content to their libraries.
LED TVs will generally be cheaper than OLED TVs, but OLED screens generally perform better for fast moving content like sports.
Other features to look for include built-in "smart TV" software. But it's far from the most important feature. You can buy a inexpensive dongle like a Chromecast, Roku or Amazon Fire stick that will turn any "dumb" TV into a streaming powerhouse.
Skip the extended warranty, especially if you have a credit card that offers warranty coverage, Meyers says. If your TV does have any issues, they will probably happen in the first year, when it's still covered by the manufacturer's warranty.
Meyers also recommends checking any return policies to make sure you aren't stuck with an unexpected bill for return shipping or restocking fees.
Where to look
The biggest sales come from the usual suspects. Best Buy, Amazon, Walmart, and Costco all have major sales on their websites. Other electronics stores like B&H Photo, Crutchfield and P.C. Richards & Son have sales this week, and Ebay has listings for new TVs.
Check out the manufacturer sites, as well. Samsung has number of discounted televisions on its own page.
Definitely do some comparison shopping. However, we noticed a lot of the sale prices are the same within a few dollars across the major sites. A tool like Google Shopping will list prices for a specific model from various retailers so you can see how the deals stack up. (Companies pay to have their listings appear in Google Shopping results.)
Here are some of the highlights:
TCL 55P607 55-Inch 4K Ultra HD Roku Smart LED TV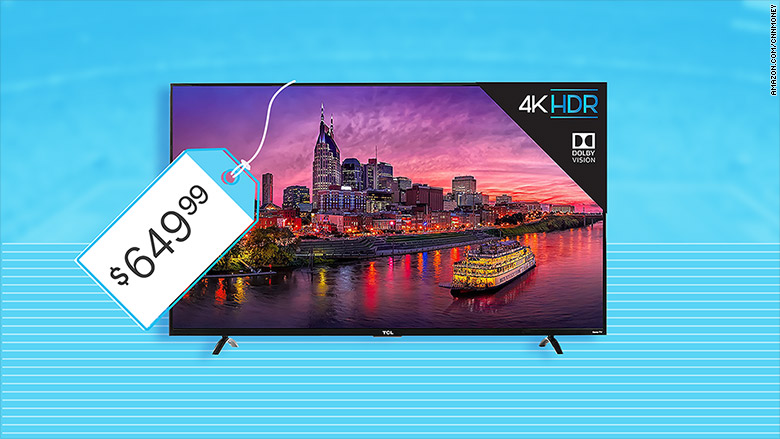 This option from TCL is on sale at Amazon for $649.99 -- that's a $150 discount from its usual price ($799.99).
Samsung Electronics 65-Inch 4K Ultra HD Smart LED TV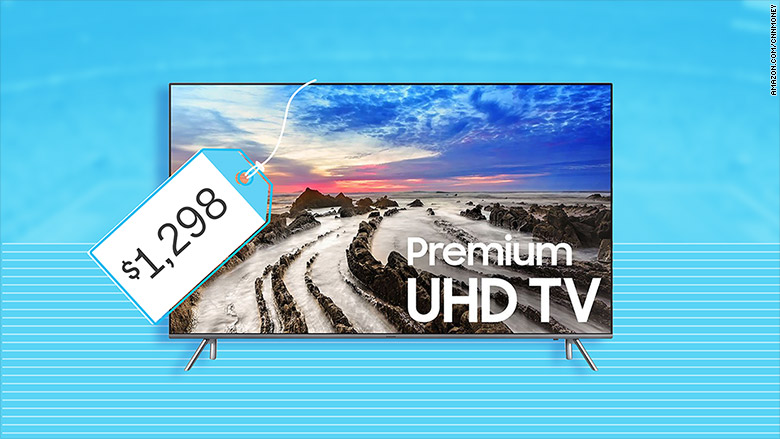 You can find this 65-inch Samsung TV for $1,298 on Amazon, and nearly identical prices at Walmart, Best Buy, Samsung.com and other sites. It's typically about $2,200.
LG 49-inch Class LED Smart 4K Ultra HD TV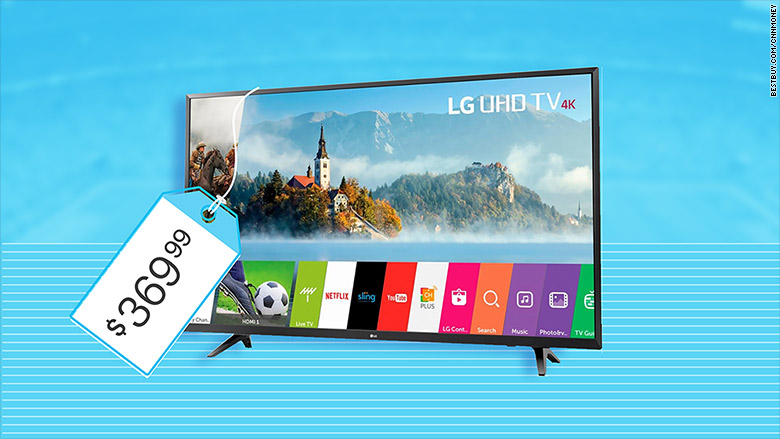 LG's LED Smart 4K Ultra HD TV is as low as $369.99 at Best Buy, down from $549.99.
Sony XBR65X900E 65-Inch 4K Ultra HD Smart LED TV (2017 Model)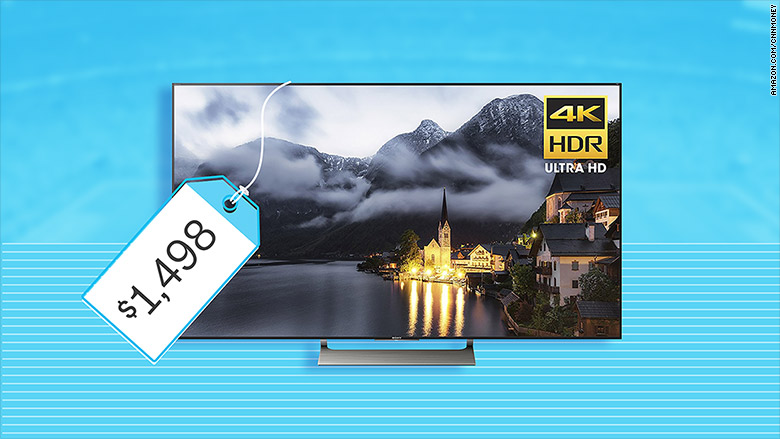 This last year's Sony model is $1,498 on Amazon with free delivery. It's $300 cheaper than its usual $1,798 price.
LG C7P-Series 55"-Class UHD Smart OLED TV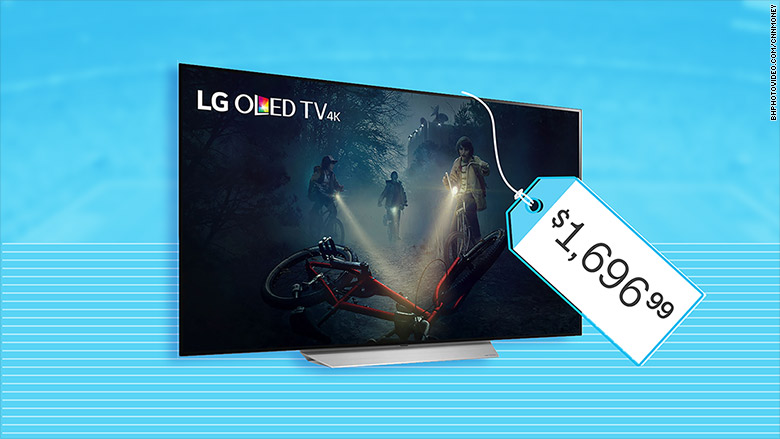 The LG C7P-Series TV is $1,696.99 at B&H Photo That's a steep $1,300 off from the list price of $2,996.99.