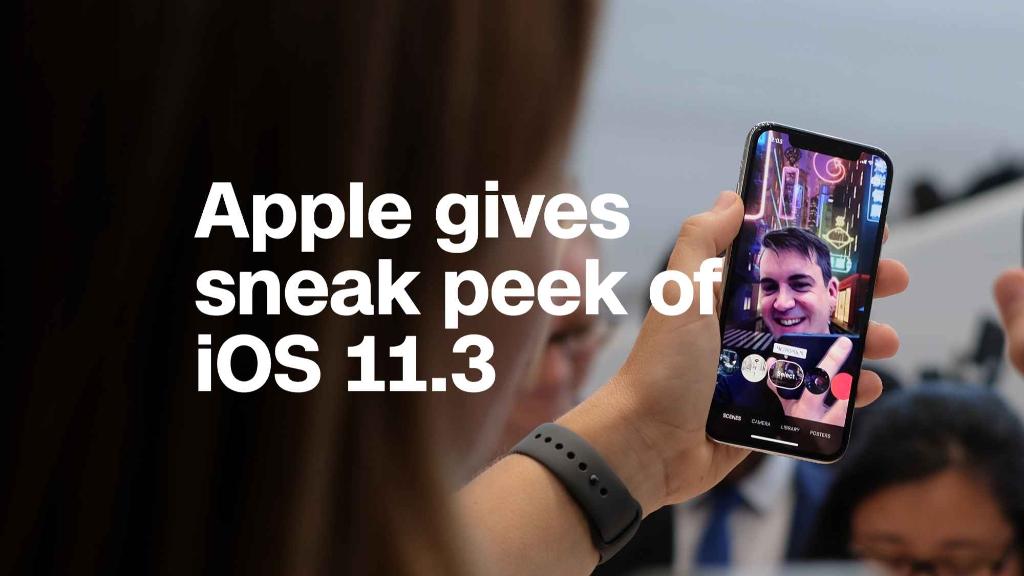 Apple has already reinvented the phone. Is the media industry next?
Last quarter alone, Apple sold $8.5 billion worth of Apple Music subscriptions, iTunes media, iCloud storage and other services, the company announced Thursday.
Media is a growing business for Apple, which started breaking out its "services" category two years ago. Services revenue was up 18% compared with the same period a year ago.
The services business is Apple's second-largest moneymaker behind the iPhone.
Like many of its biggest competitors in tech -- including Amazon (AMZN) and Google -- Apple is already thinking about how it can make the leap from Silicon Valley to Hollywood.
Related: Apple posts record $88 billion in sales, but there's iPhone trouble ahead
Last year, Apple launched two original TV shows: "Planet of the Apps," a reality show about app developers, and "Carpool Karaoke," which features celebrities singing in a car together. Apple is budgeting about $1 billion to acquire and make original TV shows, according to the Wall Street Journal.
In recent weeks, Apple nabbed a new series from "La La Land" director Damien Chazelle and a Reese Witherspoon-produced comedy show from "Saturday Night Live" alum Kristen Wiig, according to the New York Times and Variety.
All that programming isn't expected to go live until next year. But it's already attracting attention from potential competitors.
Last week, Netflix name-checked Apple in a letter to shareholders. It said the company is "growing its programming, which we presume will either be bundled with Apple Music or with iOS."
The company sells tens of millions of its phones each quarter, and so already has a platform on which to promote its programming.
Related: Apple probed by U.S. government over iPhone slowdown
"If they want to push an Apple video app, or give away an existing subscription for a period of time, it's very easy to do, and gives them a huge advantage in getting in front of people," said BTIG media and technology analyst Rich Greenfield.
But it's tough to predict what an Apple media empire would look like without further details from the company.
Apple could allow customers to stream its programs on a third-party device made by Roku or Amazon, Greenfield said. Or it could restrict its shows to its own Apple TV.
For now, Apple is hosting "Planet of the Apps" and "Carpool Karaoke" on its $10-a-month Music app. Greenfield wrote in a BTIG blog post earlier this month that it makes sense for the time being, given the few shows Apple has available.
But he also predicted that a dedicated subscription video streaming service could be on its way. Such a service could be bundled with other Apple plans, such as Music and iCloud, for a premium fee -- maybe $15 per month, he said.