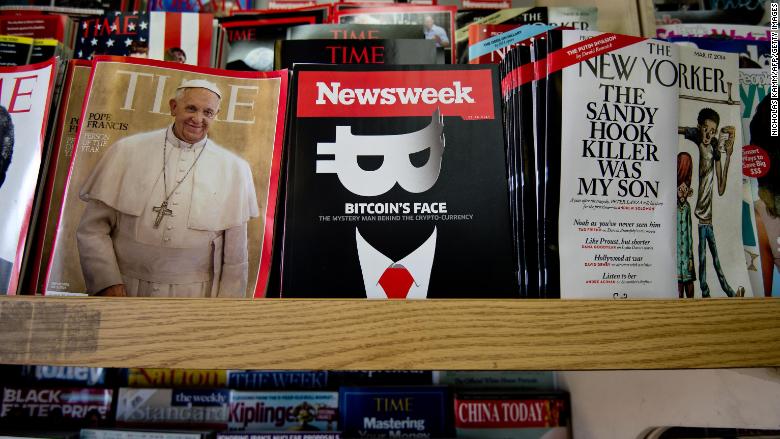 The co-owner and chairman of Newsweek Media Group and his wife, who acted as the company's finance director, are both stepping down from their posts, the company announced Thursday.
The resignations of Etienne Uzac and Marion Kim from Newsweek Media Group, which is the parent company of Newsweek magazine and the International Business Times, come just two weeks after the Manhattan District Attorney's office raided the company's offices, taking several servers with them. Newsweek itself has reported that the raid was part of a long-running investigation into the company's finances.
Staff were notified of the resignations in an email, a source at the company told CNN. Newsweek posted a story on the resignations shortly afterward.
The New York Post, citing a source close to the company, reported that the Manhattan DA's probe is focused on the financial connection between former Newsweek Media Group executives and a Christian college, Olivet University.
Olivet said in a statement last month that it is "inaccurate" to say there is a connection between the raid and the university.
"Recent media reports which link Olivet University to government probes, and or Newsweek/IBT Media are inaccurate," an Olivet spokesperson said in a statement last week. "There are no shared ownership interests. The only financial ties between the school and Newsweek/IBT Media has been payment for a licensing and R&D arrangement."
Uzac, according to Newsweek, was treasurer of the school for four years and served as the school's vice chairman in 2011. According to public records, Uzac also faces a $1.2 million lien from the IRS.
Uzac co-founded International Business Times, which in 2013 bought Newsweek. In 2017 the company was rebranded as Newsweek Media Group. Uzac's IBT co-founder, Jonathan Davis, is married to the president of Olivet.
It is not clear whether Uzac will retain a stake in the company.
Uzac did not respond to an email seeking comment. A spokesperson for the company did not respond to a request for comment about Uzac's departure. Attempts to reach Kim were not immediately successful, and Davis also did not respond to a request for comment.
It's been a rough few weeks for Newsweek Media Group. On Monday, the company's chief content officer, Dayan Candappa, was placed on leave following a BuzzFeed investigation into allegedly inappropriate conduct that, BuzzFeed reported, led to his departure from his previous role at Reuters. In an email to staff on Thursday obtained by CNN, the company encouraged employees to contact a law firm conducting an internal investigation, Orrick Herrington & Sutcliffe LLP, if they have any information on Candappa's behavior.
Candappa has not responded to requests for comment.
On Thursday, BuzzFeed published a lengthy report alleging that Newsweek Media Group's properties have been buying traffic and are engaging in ad fraud. In a statement, Newsweek Media Group denied the allegations and said the report mischaracterized the company's "business behavior as unethical and distorts the truth."