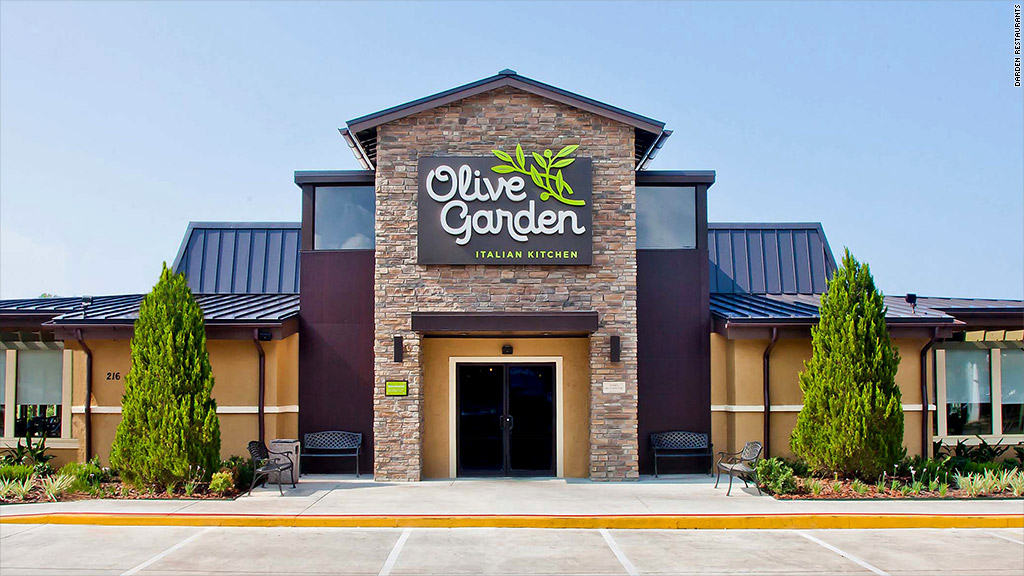 Despite having recent success with a "back-to-basics" approach focused on quality food, Olive Garden is releasing something distinctly non-traditional: Italian nachos.
Officially, they're called "loaded pasta chips" and they're made with fried lasagna noodles layered with Italian cheeses and meat sauce, and topped with cherry peppers and Alfredo sauce, according to the Olive Garden menu.
The dish debuted last week and costs $6.99. It is available nationwide at least through this summer.
Related: Olive Garden is still a hit with pasta lovers
Darden Restaurants (DRI), which owns Olive Garden along with several other chains, reported strong earnings last quarter on the back of improved in-store sales for the Italian chain.
The Italian nachos are a bit of a diversion from Darden's "back-to-basics" approach, which has spurred the restaurant's growth since activist investor Starboard took over in 2014. That takeover came after Starboard released a scathing report putting down the chain's food.
Related: Never ending success? Olive Garden sales boom
But the dish does fit in with Olive Garden's other sweet spot: big, carb-loaded dishes.
Two of the most popular items on the menu are breadsticks and never ending pasta bowls.