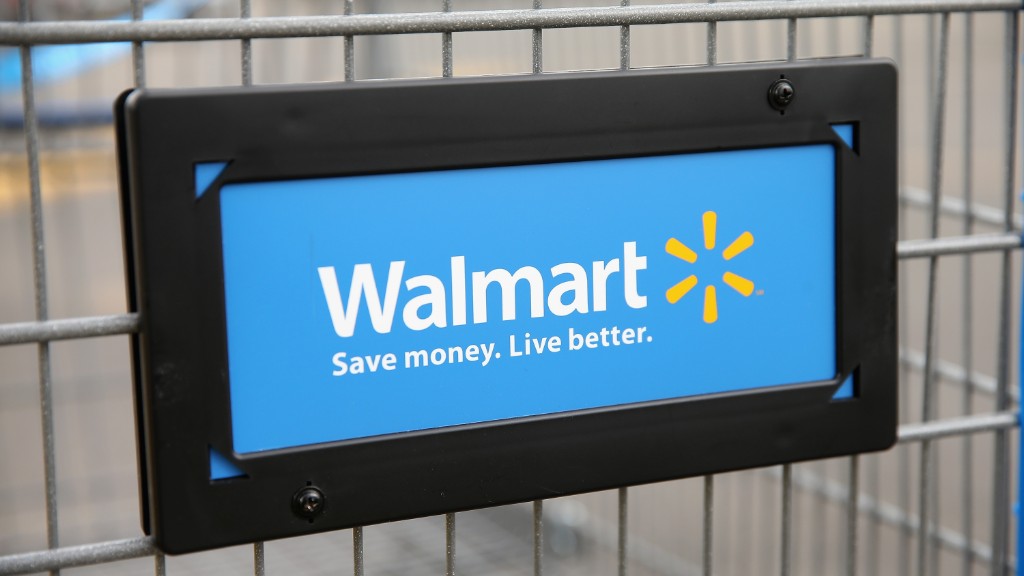 Wal-Mart is now officially Walmart.
The company had been known as Wal-Mart Stores Inc. since 1970, but it announced a change in December. That became official today when it filed new incorporation papers in Delaware.
Customers won't notice the change. The corporate name is different, but Walmart storefronts, advertisements, bags and merchandise dropped the hyphen in 2008.
Why the switch? It's a nod to the digital era and its biggest rival, Amazon.
Walmart isn't only a retail store anymore. Although it has 11,600 locations around the world, the company Sam Walton founded in 1962 has become an online shopping juggernaut.
"The name change chiefly demonstrates the company's growing emphasis on serving customers seamlessly however they want to shop," Walmart said in a December news release. "While our new legal name removes the dash, we're not planning to change the Walmart cheer."
Walmart now owns online brands, such as Jet.com, ModCloth, Bonobos and Moosejaw. It recently bought Parcel, a logistics startup that will offer same-day deliveries for online purchases in New York City. Walmart's digital sales rose 50% in the United States during the most recent quarter.
The company has also stepped up its grocery business both in stores and online as Amazon becomes a major supermarket player with Whole Foods.
Related: Walmart is killing Target and making Amazon sweat
Walmart's digital capabilities have helped it keep pace with Amazon (AMZN) and survive the retail slump as more consumers buy products with the click of a button instead of heading to the store.
Shares of Walmart (WMT) gained 42% last year while other retailers like Target (TGT), JCPenney (JCP), Macy's (M) and Sears (SHLD)struggled.
-CNNMoney's Paul R. La Monica contributed to this story.